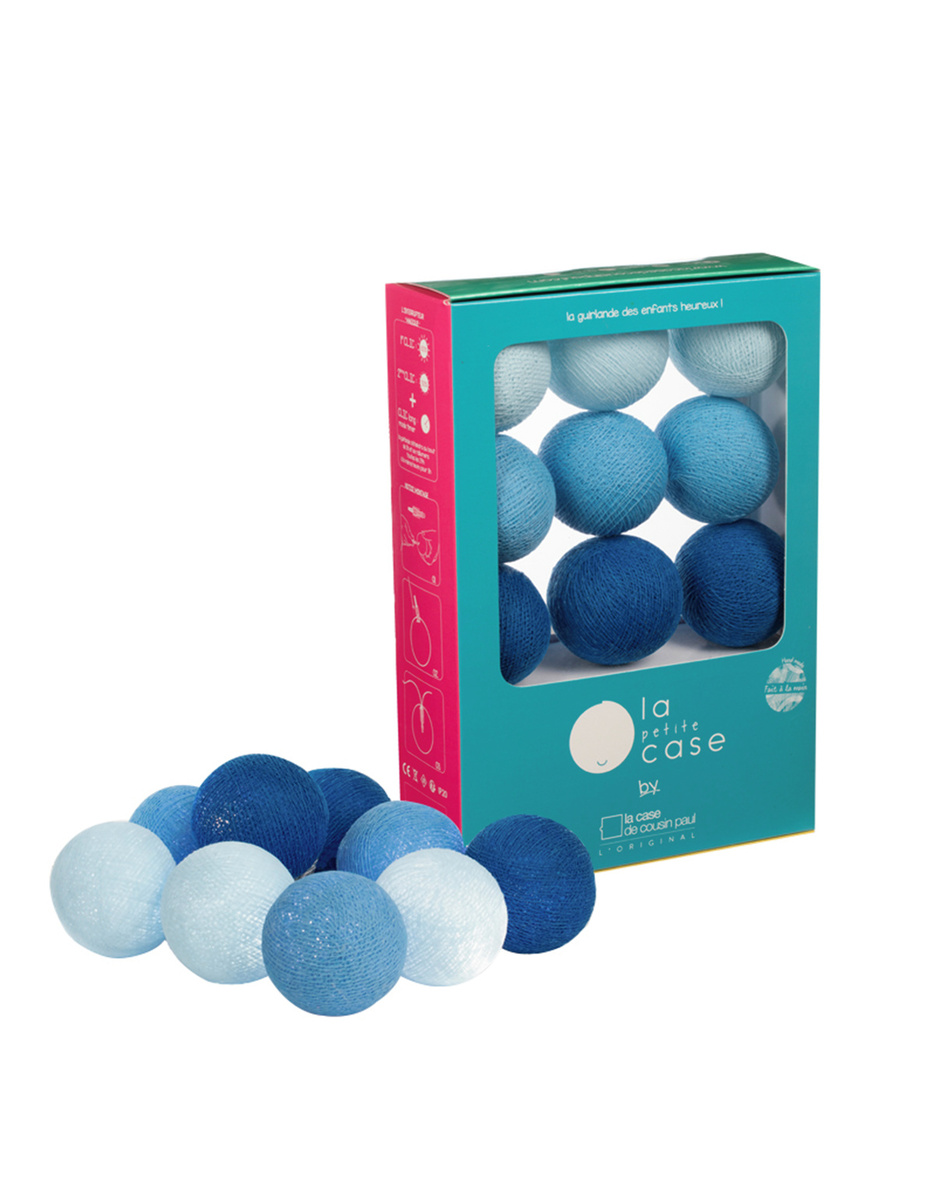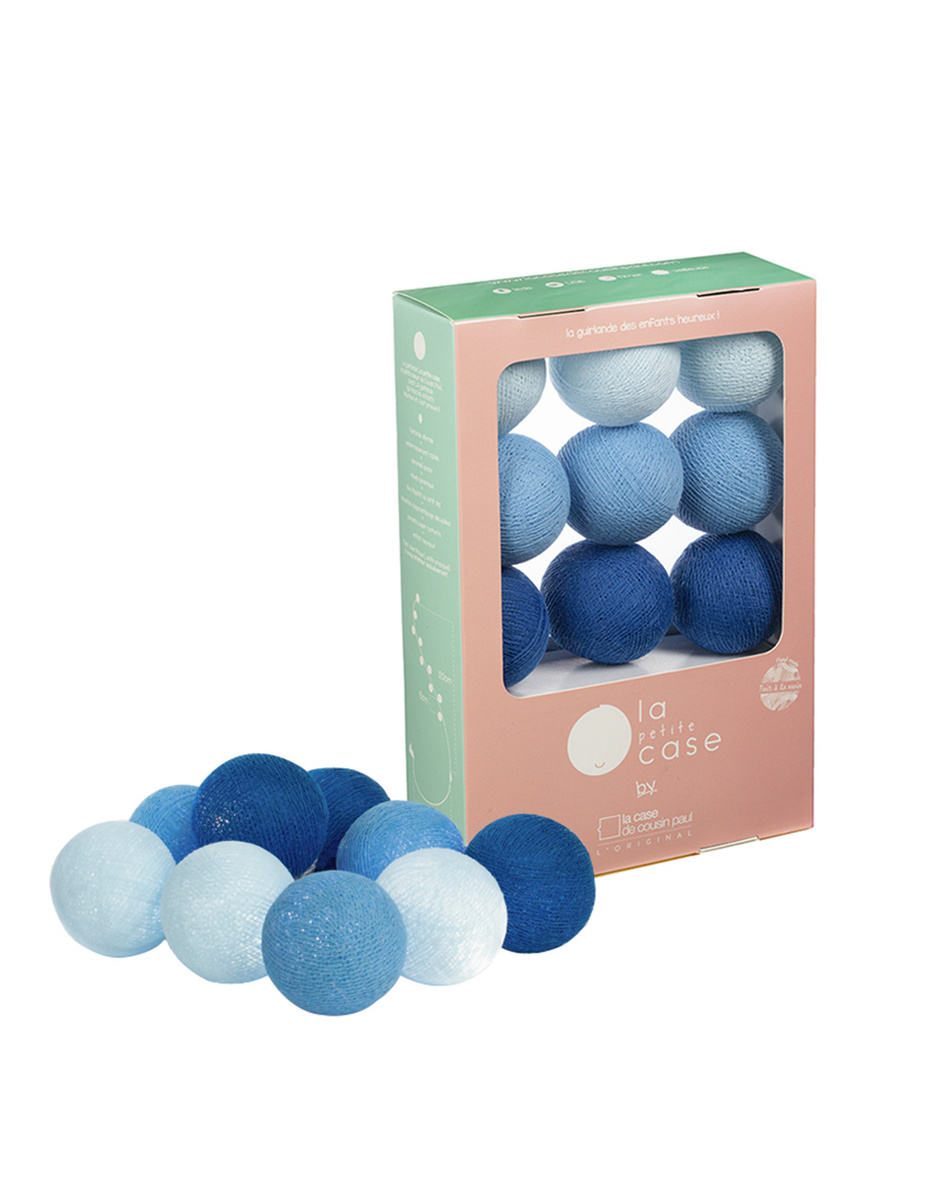 9-ball LED Night light string, Lucien
This product is sold out and will not be available in the future.
Are you looking for a useful yet playful gift? This box of 9 light balls was specifically designed for a young child's room. This light string with its lovely hand-woven balls is also a smart night light that will have your child fall asleep serenely in a soft, dimmed and reassuring light. Configured to save maximum power, its light intensity drops by 50% when used in night light mode. Choose the timer mode and the light will turn off after 3 hours, lighting up 24 hours later for another set of 3 hours. The LED light bulbs inside the balls do not generate much heat, ensuring maximum safety during the three hours the light is on.
Reference: A02384