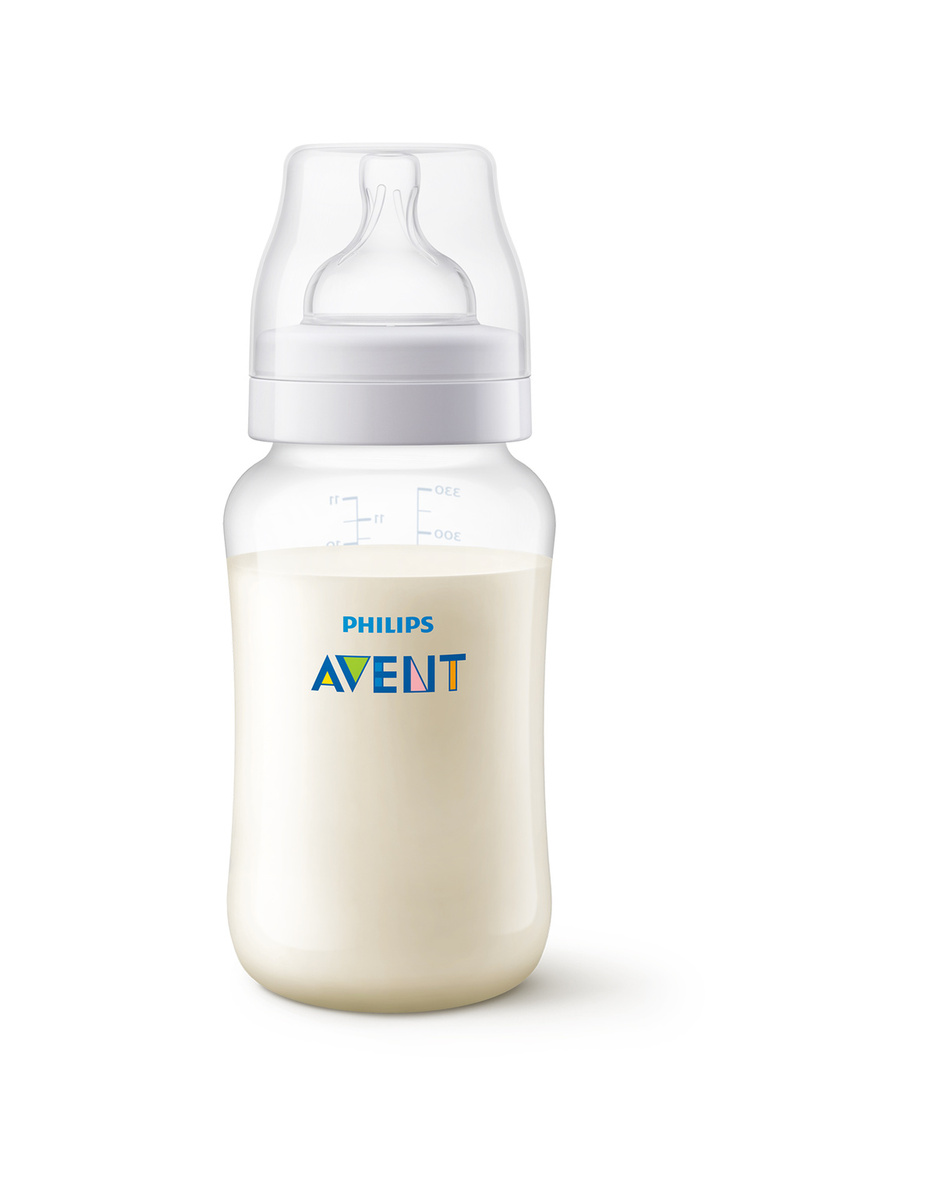 Anti-colic 330 ml bottle
This product is sold out and will not be available in the future.
The AVENT Philips Anti-colic bottle is designed to keep air away from your baby's tummy to reduce colic and discomfort, while also minimizing feeding interruptions. With its integrated anti-colic valve, air is vented away from the baby's tummy. Clinically proven to reduce colic and discomfort*. Anti-colic valve proven to reduce colic*. 60% less fussing at night*. Ribbed texture prevents collapse for uninterrupted feeding. Teat shape designed for secure latch. Easy to use, clean and assemble. Easy to clean and assemble with few parts. Easy to hold. Wide neck bottle with rounded corner for easy cleaning. Leak-free design. Other bene?ts: Compatible range from breastfeeding to cup. This bottle is BPA free. Di?erent teat ?ow rates available.
Reference: SCF816.17