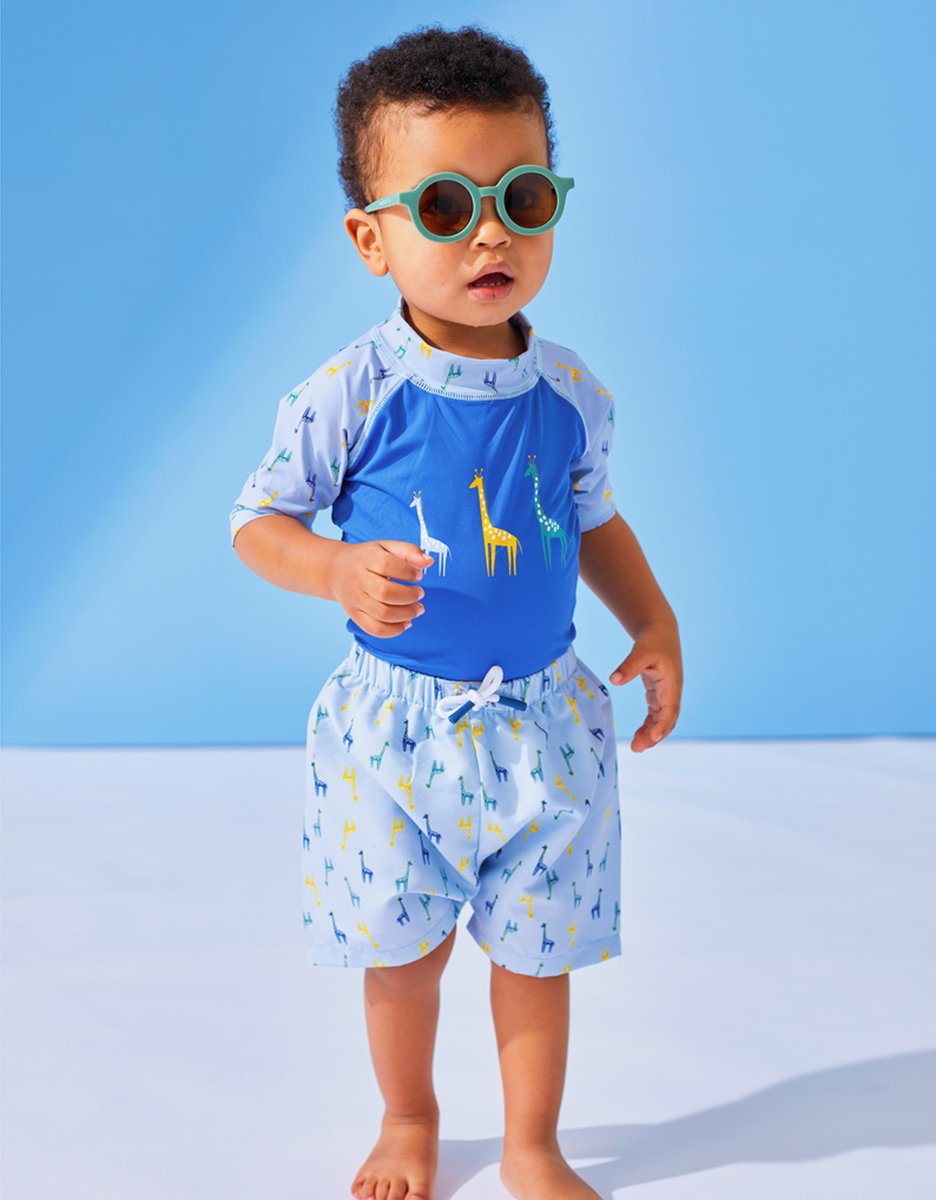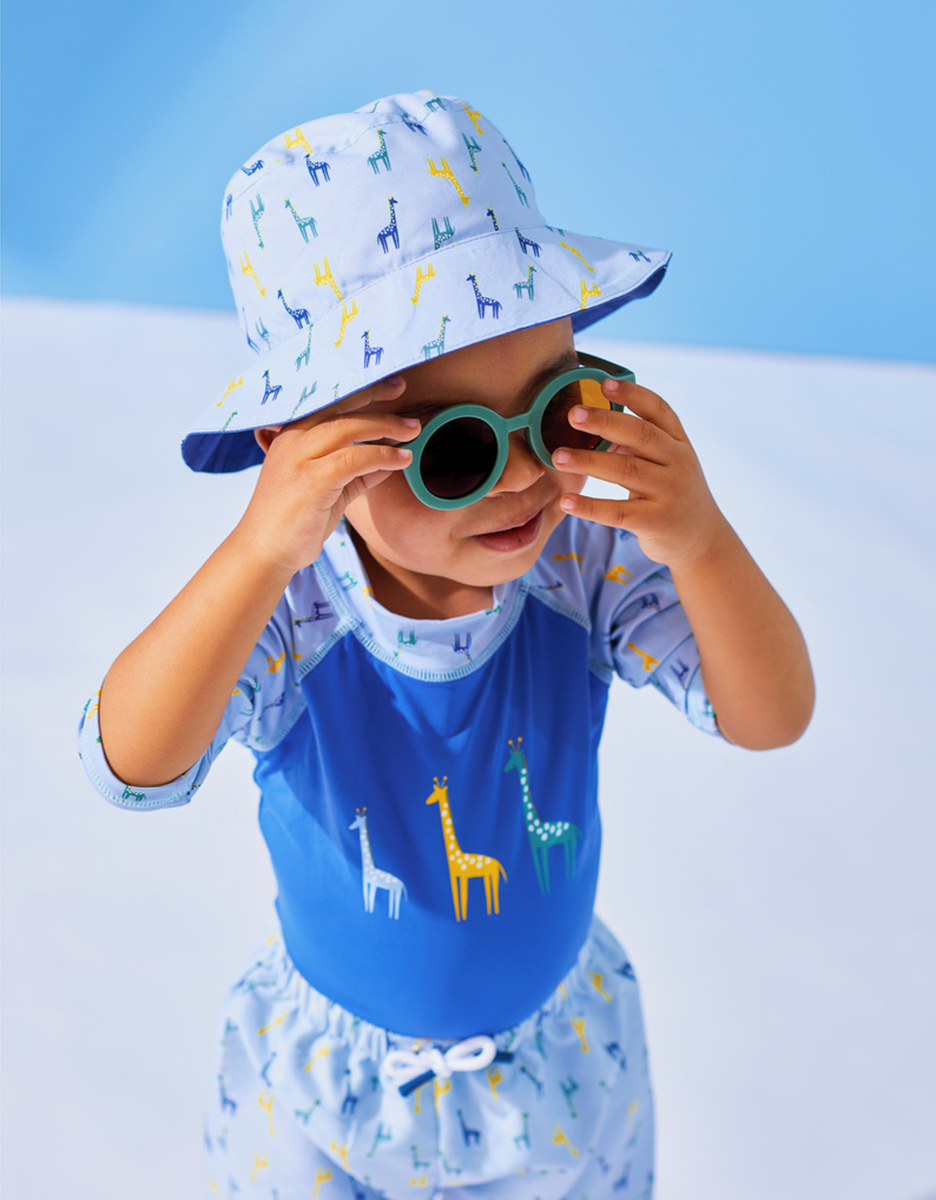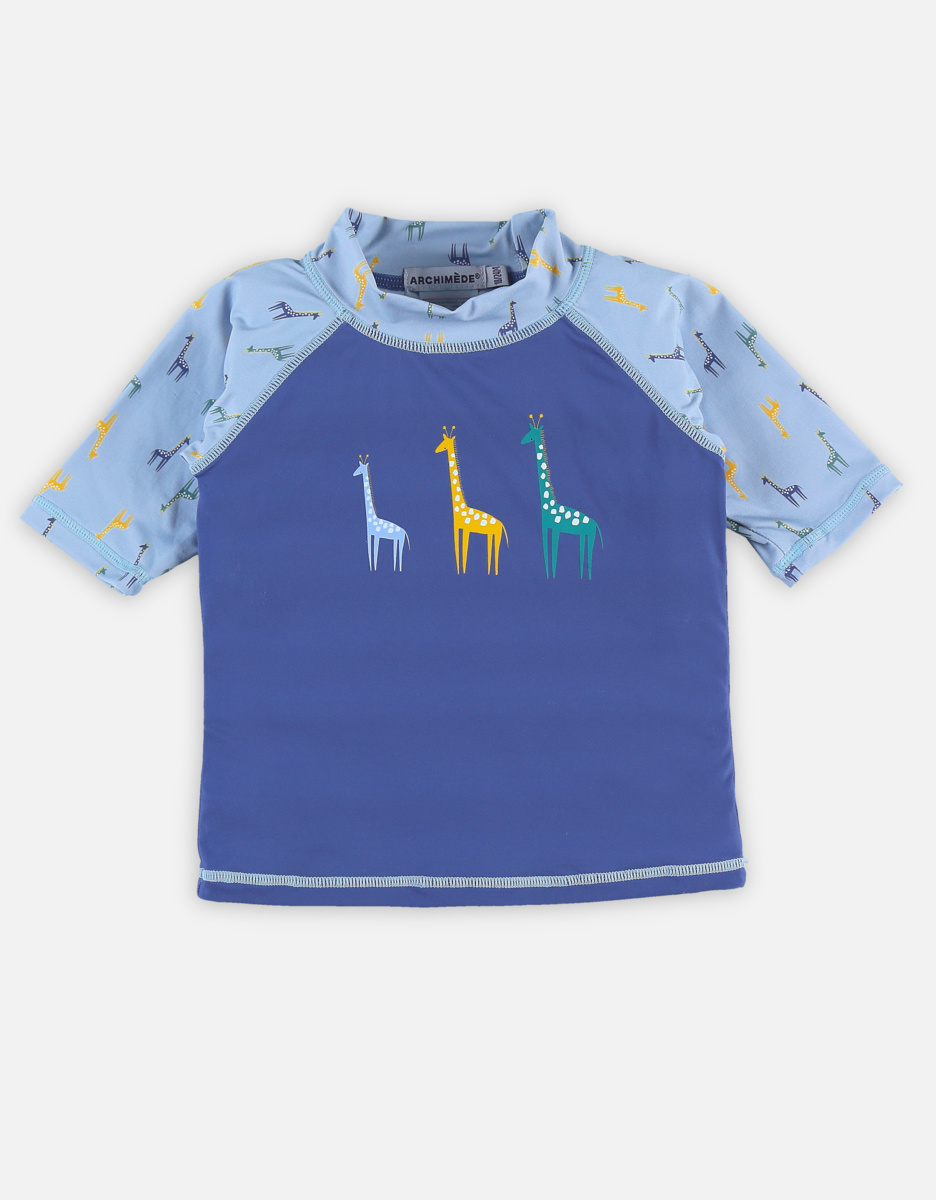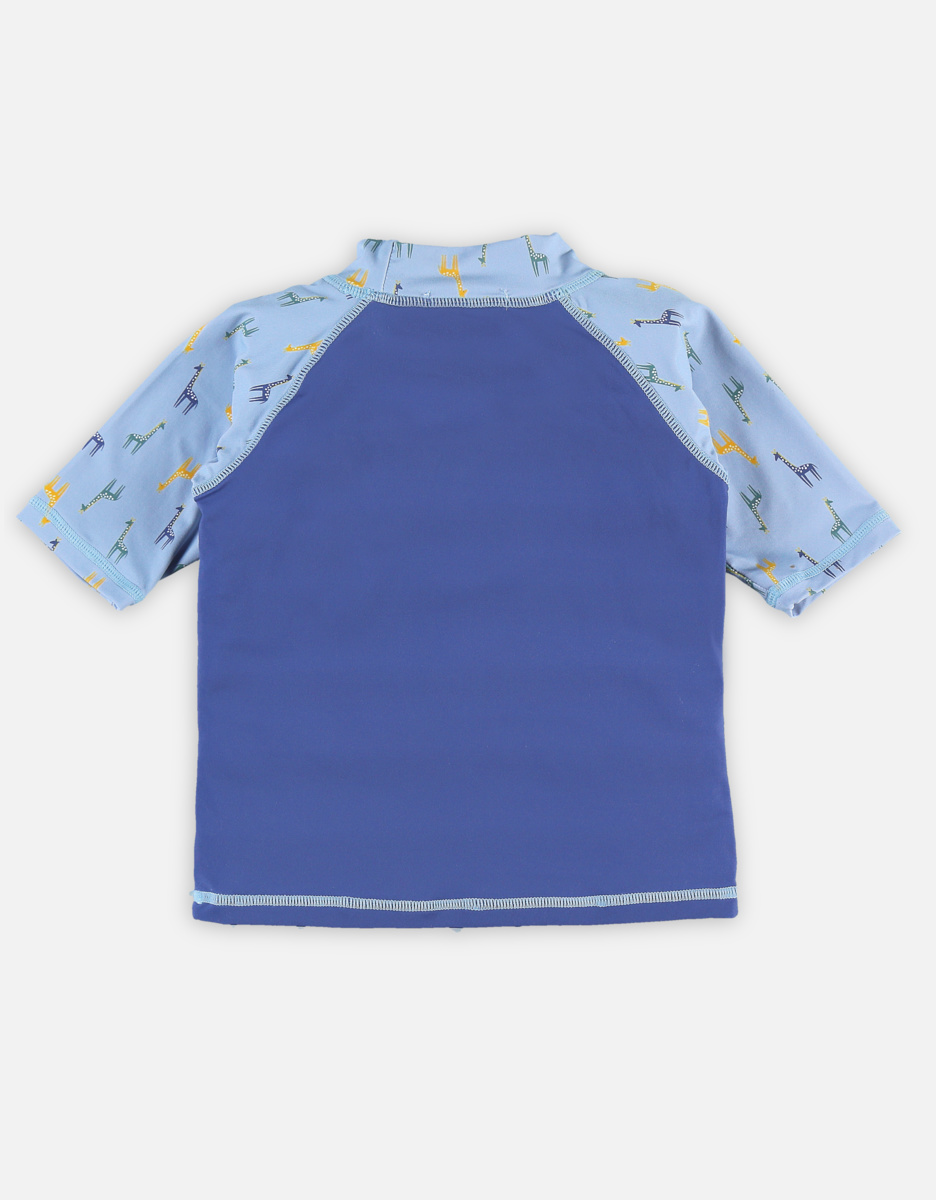 Anti-UV blue top with giraffes
This product is sold out and will not be available in the future.
This UV top by Archimède Beachwear will perfectly fit all little boys craving for some fun aquatic adventures! This top is baby blue and features some giraffe prints.
Thanks to its composition, it is able to block the sun rays that remain harmful to the skin.
The uncovered parts of the body must be protected with a high index sunscreen, some sunglasses and a hat.
-10% all year round
Annual subscription €20
Reference: A113011
Rinse thoroughly after every use - Do not leave wet in a bag - Handwash with some mild soap - Do not leave out to dry under the sun or near a source of heat (radiator…) and do not tumble dry.