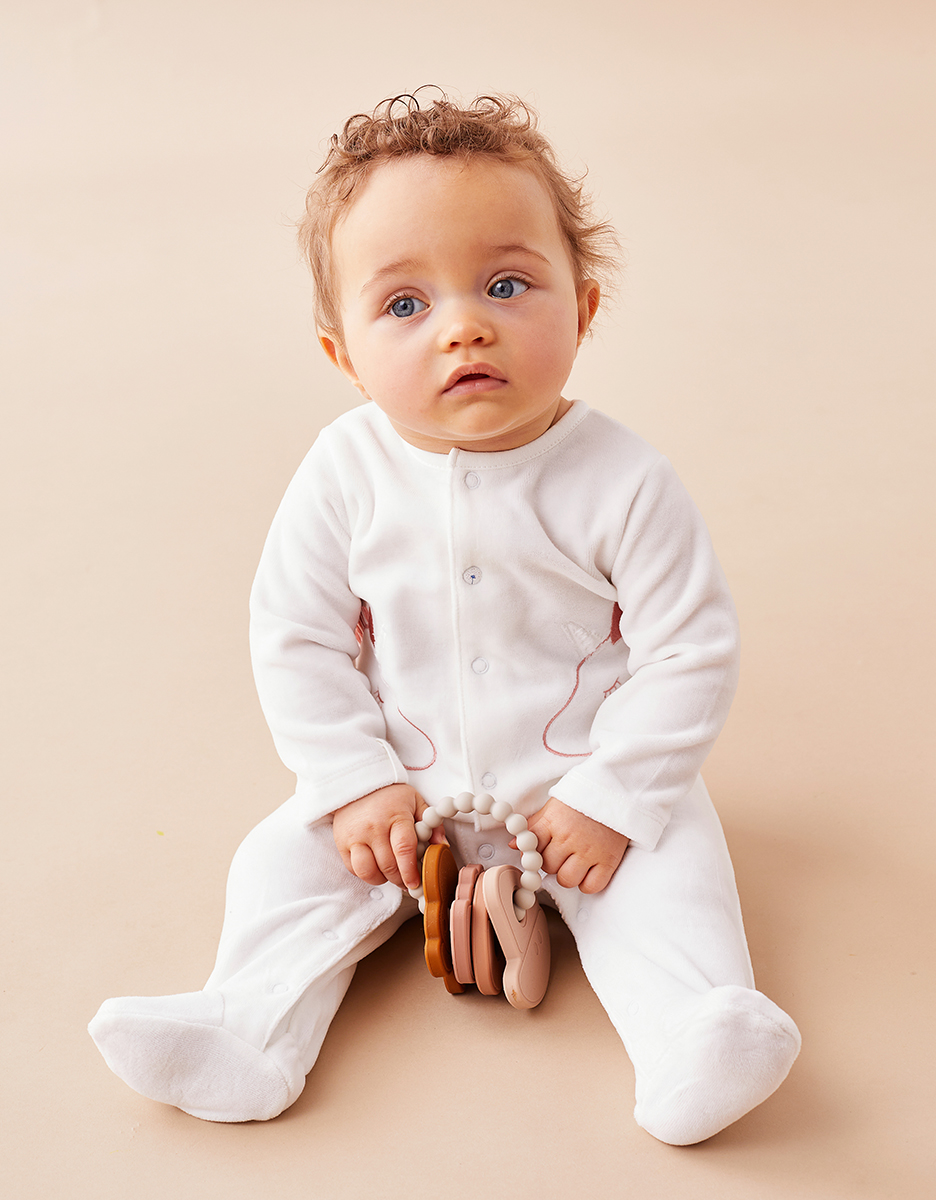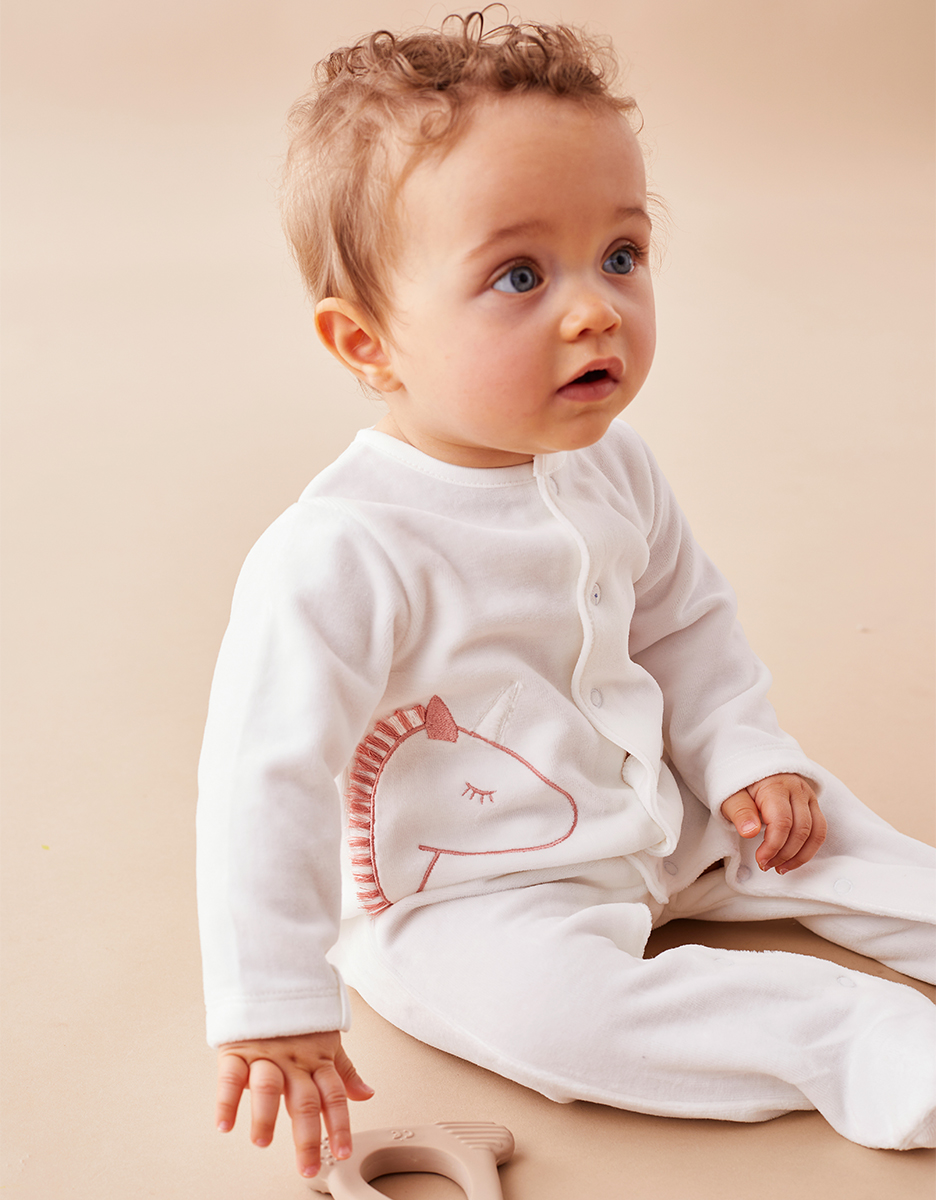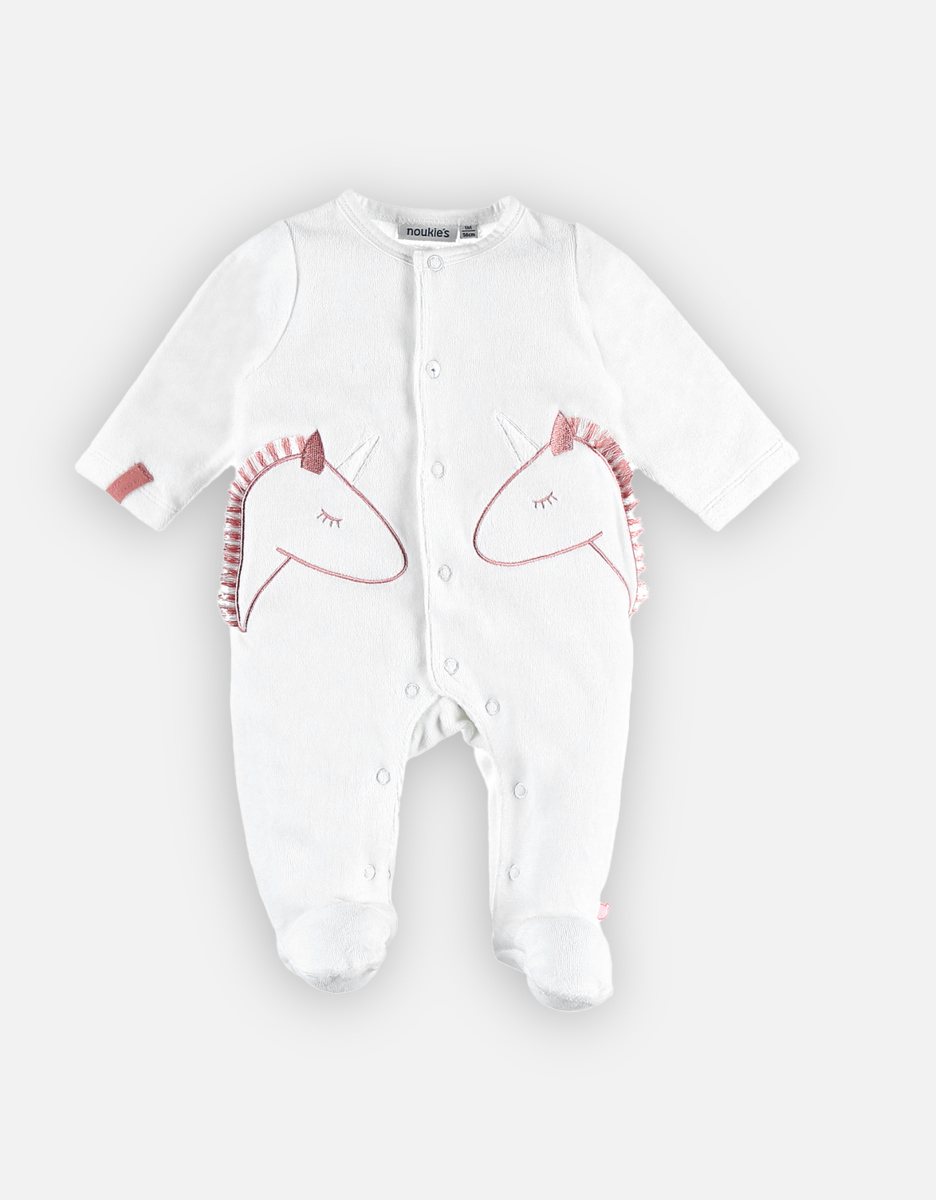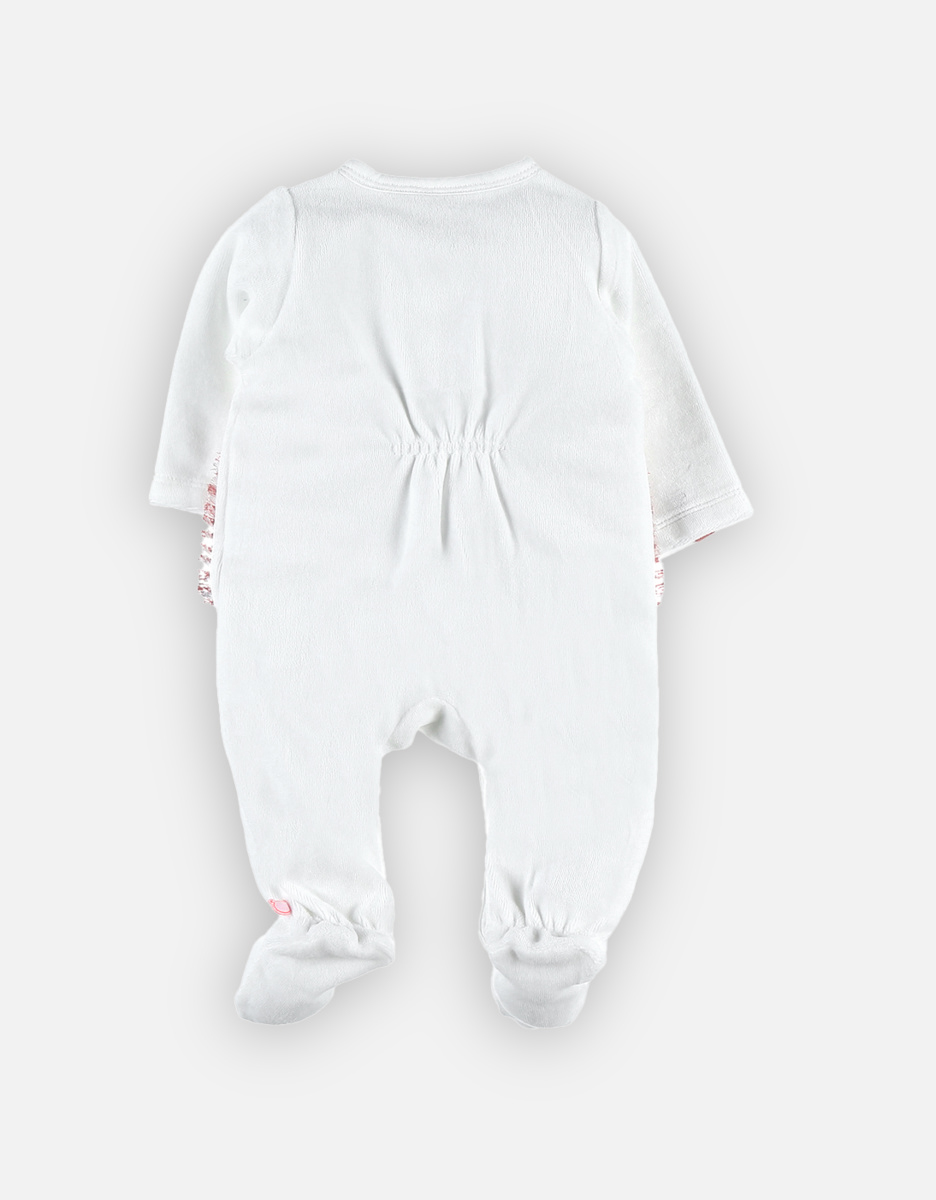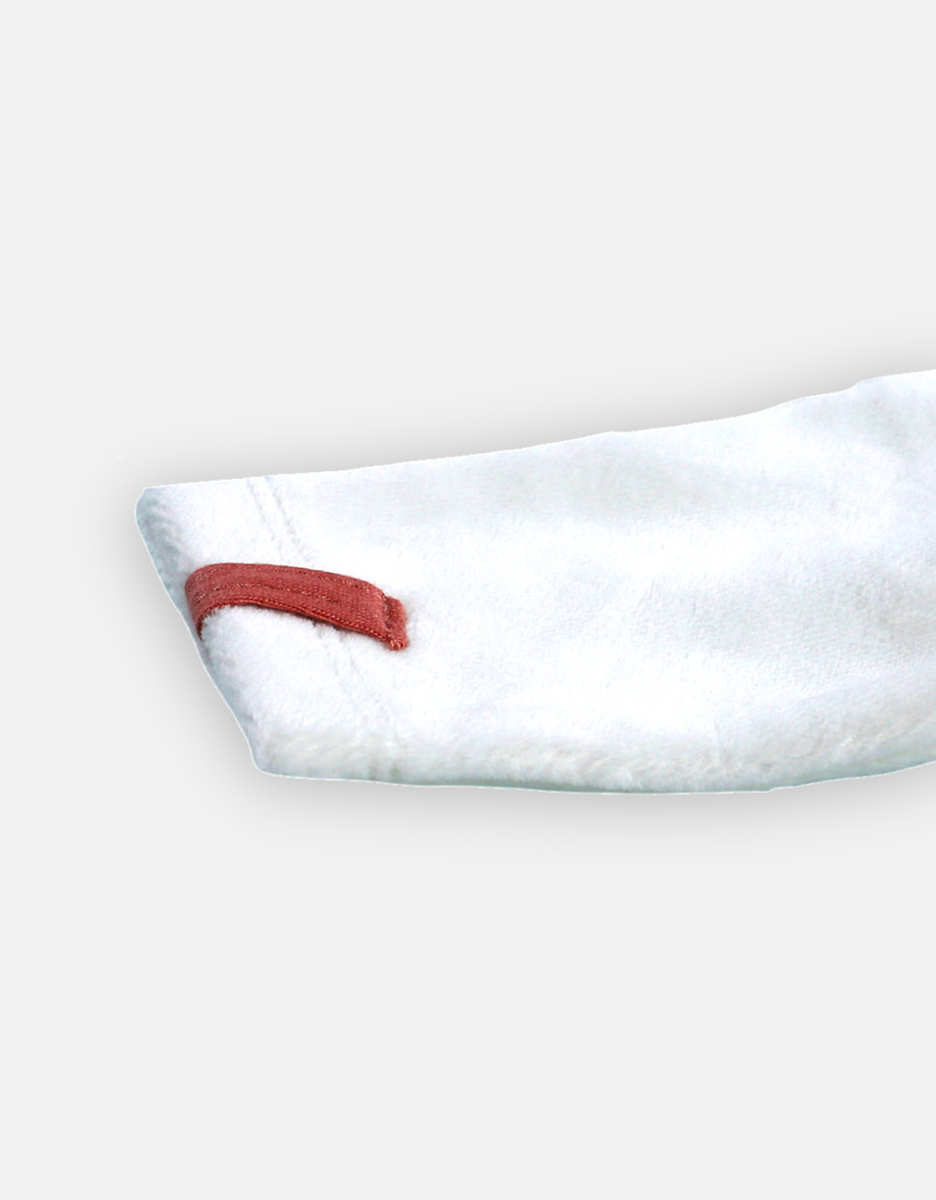 Beige velvet sleep pyjamas with unicorns
This product is sold out and will not be available in the future.
Warm and soft, the beige cotton velvet sleep pyjamas with unicorn illustration is one of our favorites for baby.
We love the detail of the unicorn embroideries on the front of the pyjamas.
The advantages of the Noukie's sleep-well pyjamas: a front opening for easy dressing and changing, a crotch opening to prevent baby from getting cold during changing, an elastic band at the ankle to keep the foot in place, a cuddly tie at the end of the sleeve for the night, soft velvet to keep baby in a world of softness.
-10% all year round
Annual subscription €20
Reference: T086134
Machine wash 30°, no bleach, 1 point tumble dry, 1 point ironing, no dry cleaning