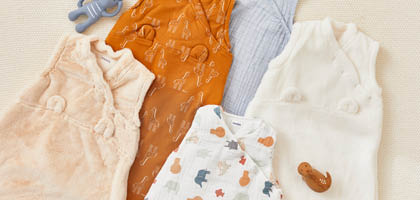 Sleeping bags
Elephant, tiger or no one at all? Choose the style and material that best suits your needs.
Discover our range of sleeping bags to keep your little boy nice and warm.
Noukie's sleeping bags for babies and little boys from 0 to 36 months are comfortable and of an unmatched quality as a result of their soft materials. They accompany your little boy in each of his movements, offering him optimal comfort in all seasons.