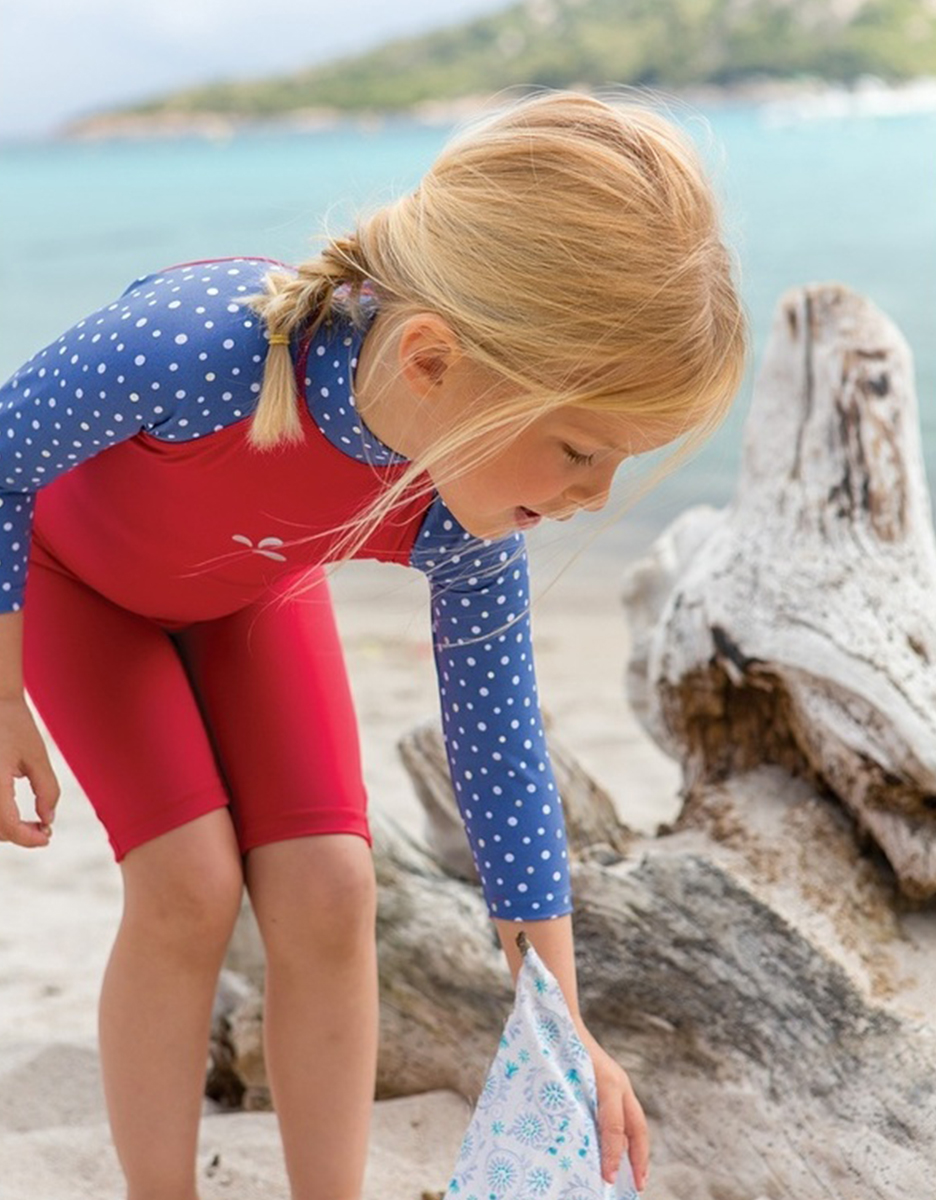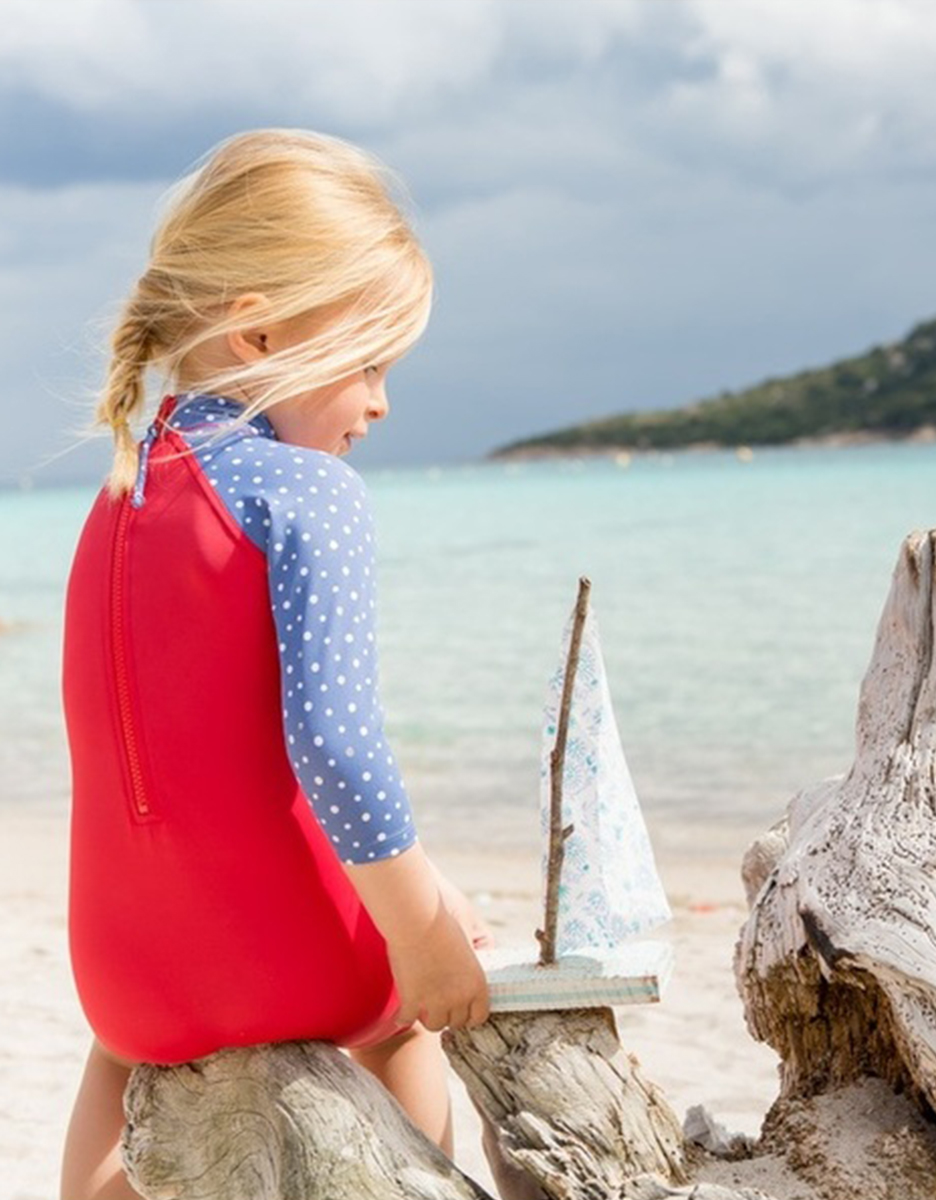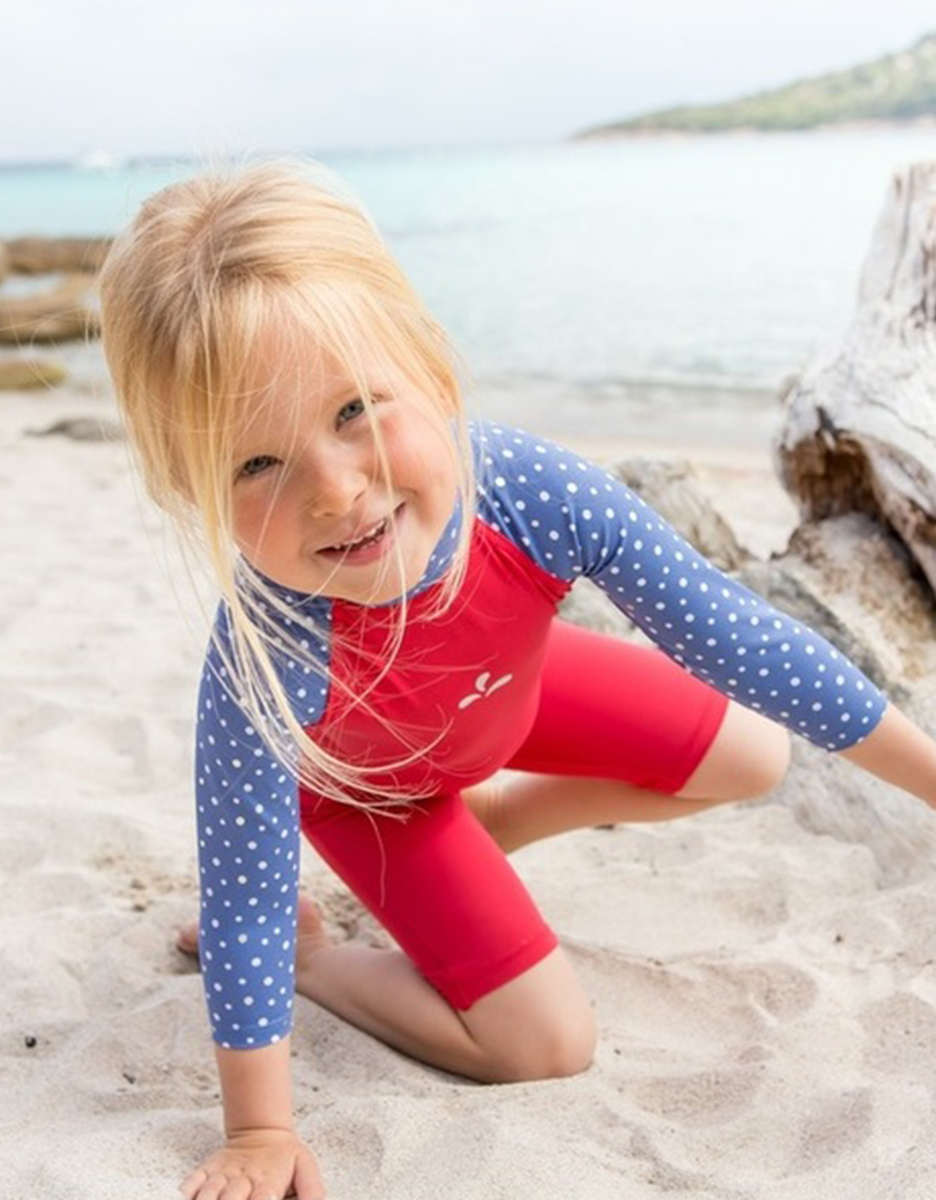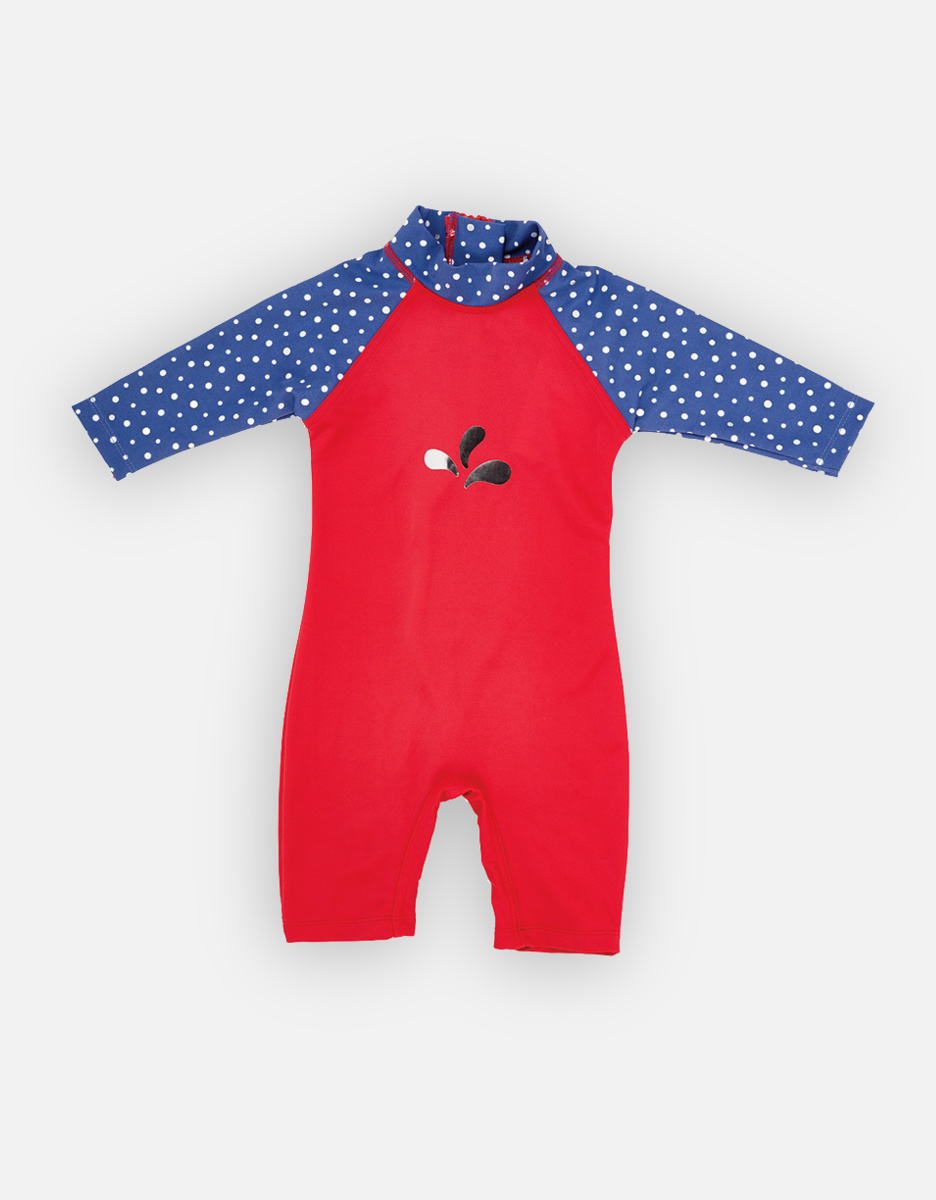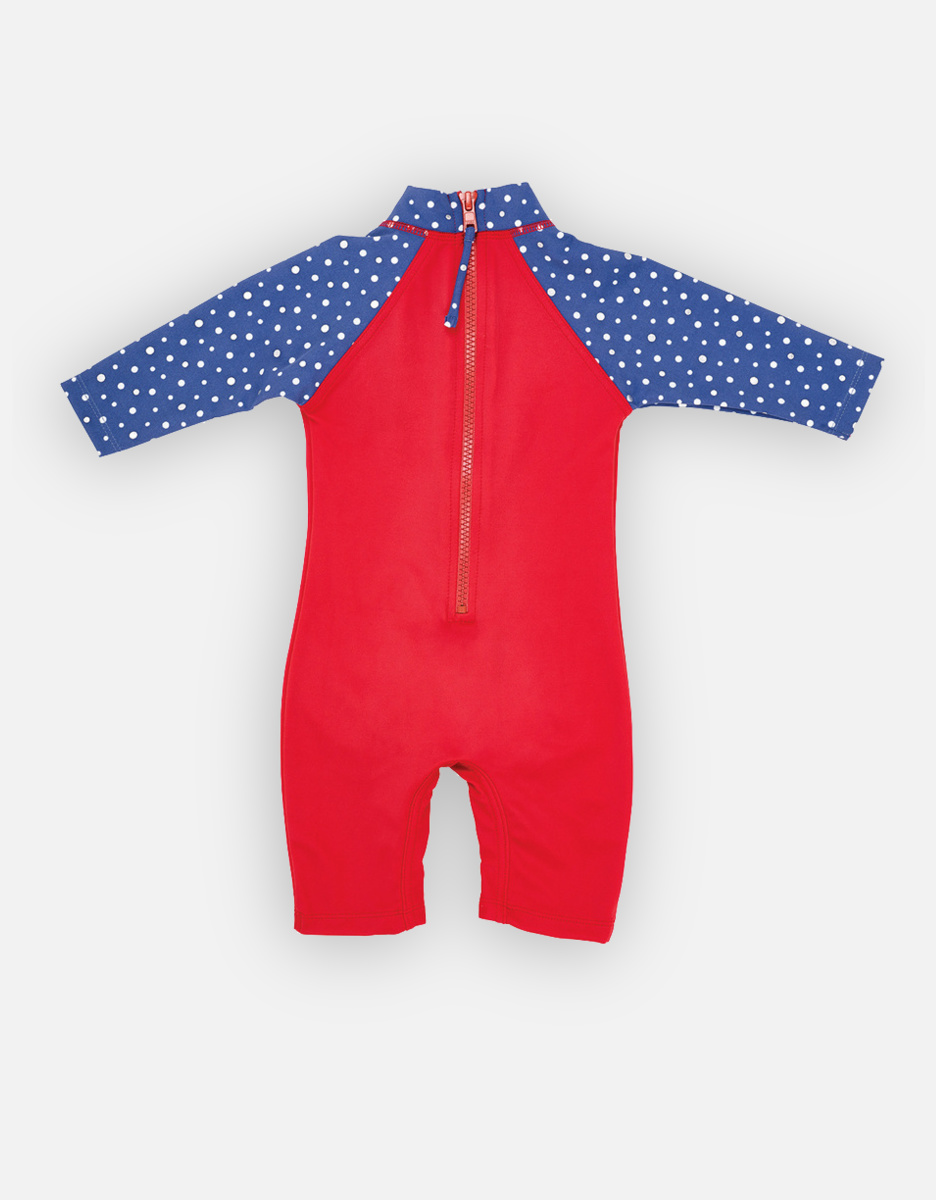 Cape Cod Uv Combi
The red UV protection romper swimsuit with long blue polka dot sleeves will protect your child from sunrays (solar UVA and UVB). Your child is ready for fun water adventures!
Anti-UV: it comes with an SPF50+ protection
Covering: it protects the sensitive skin of children
Designed in consultation with dermatologists
Caution: The rest of the body must be protected with a sunscreen with high SPF, sunglasses and a hat. The protection provided by this garment can be reduced over time, from stretching or water damage.
-10% all year round
Annual subscription €20
Reference: A700400
Rinse thoroughly after every use - Do not leave wet in a bag - Handwash with some mild soap - Do not leave out to dry under the sun or near a source of heat (radiator…) and do not tumble dry.