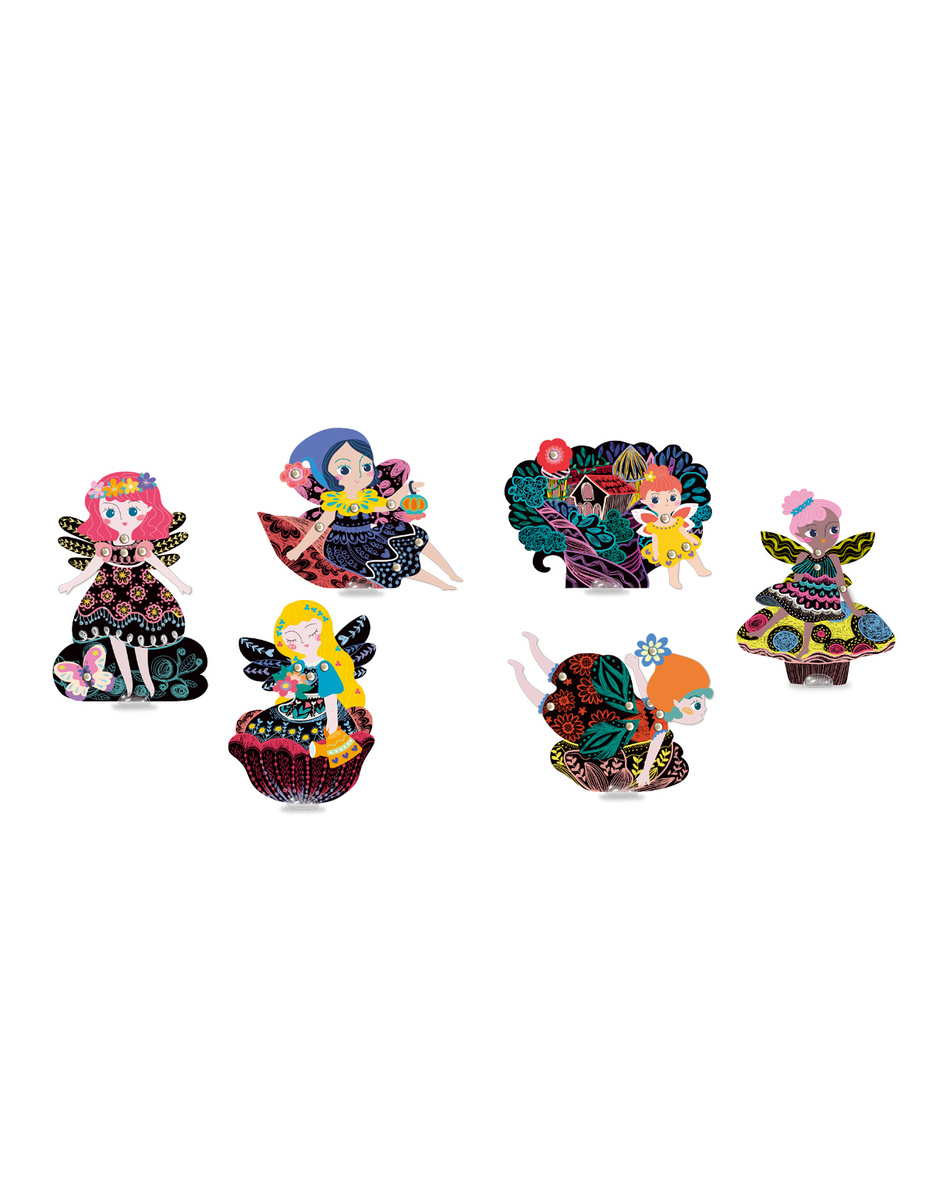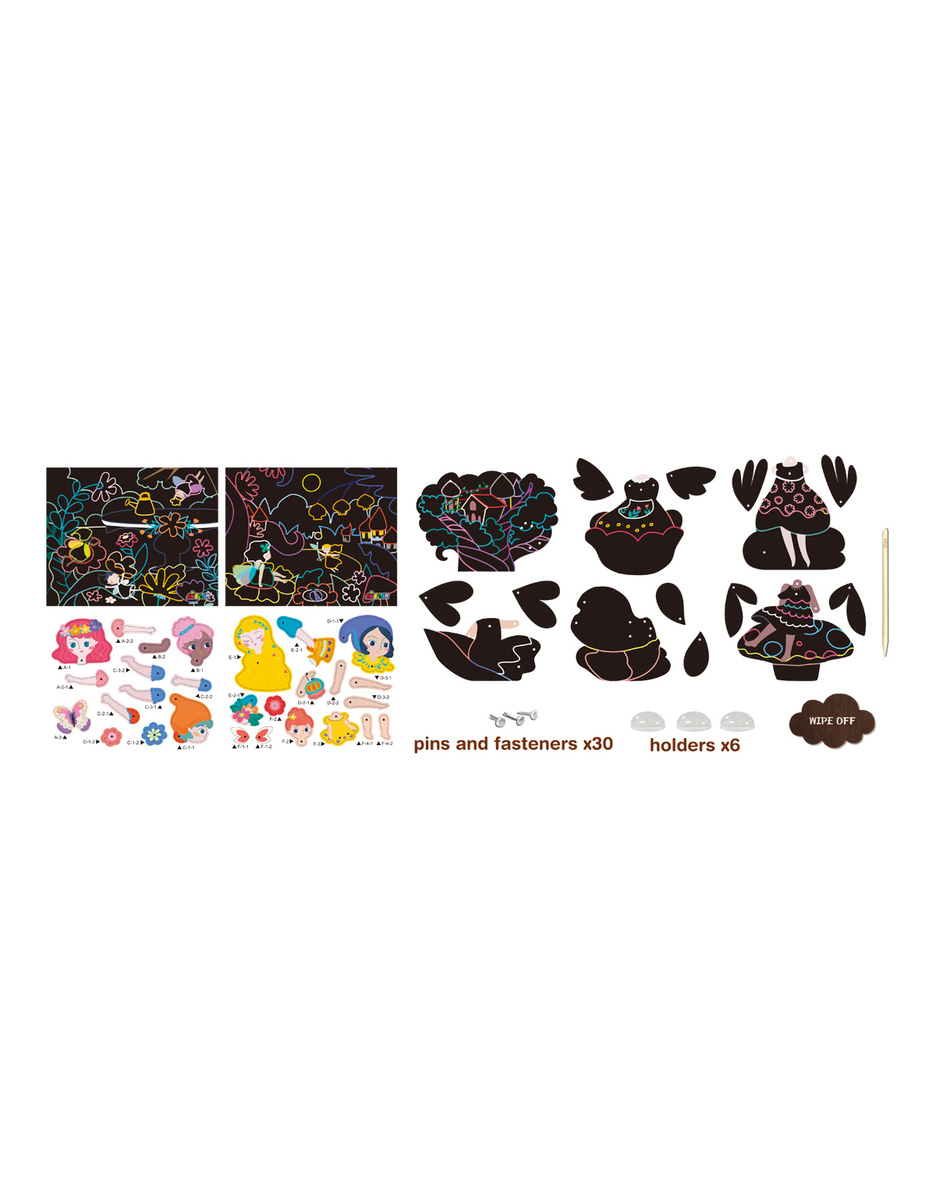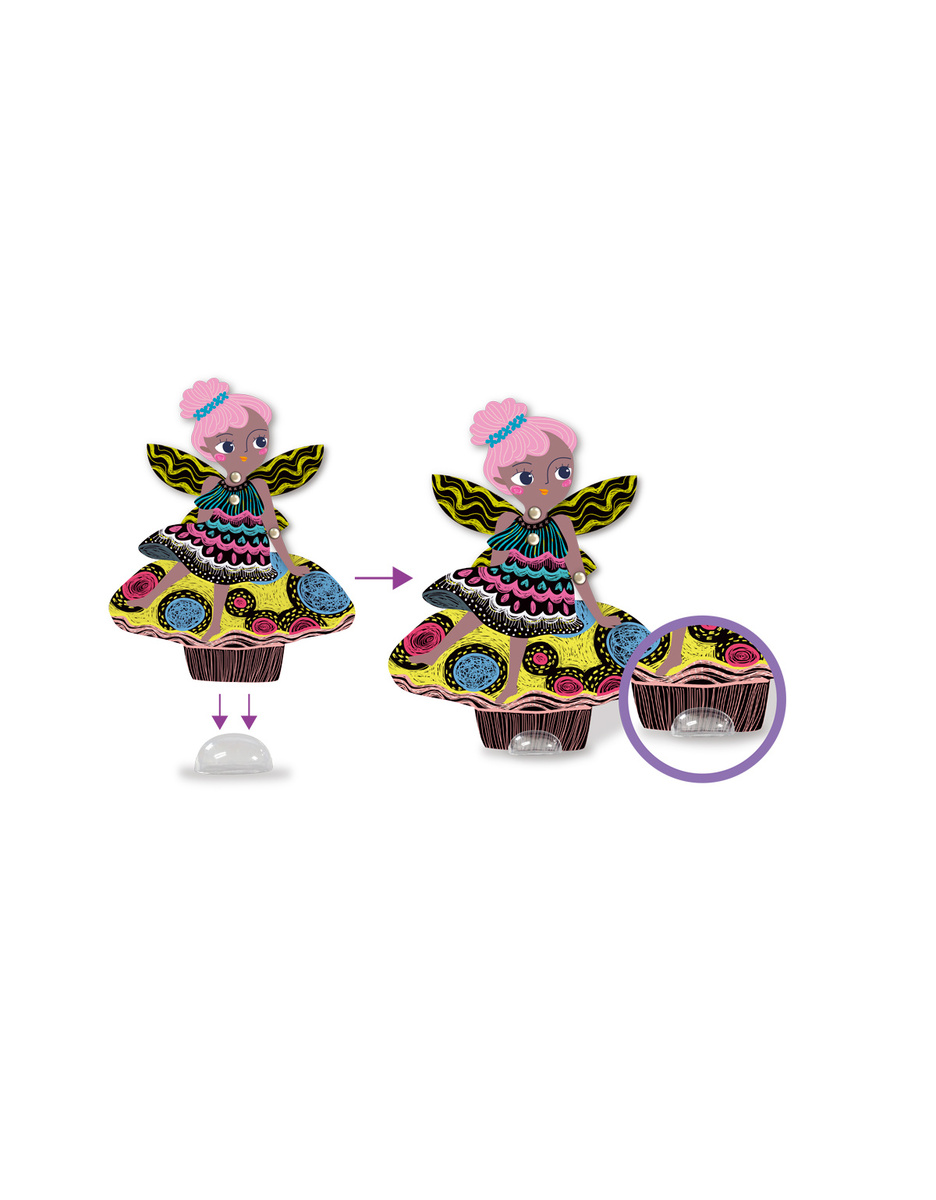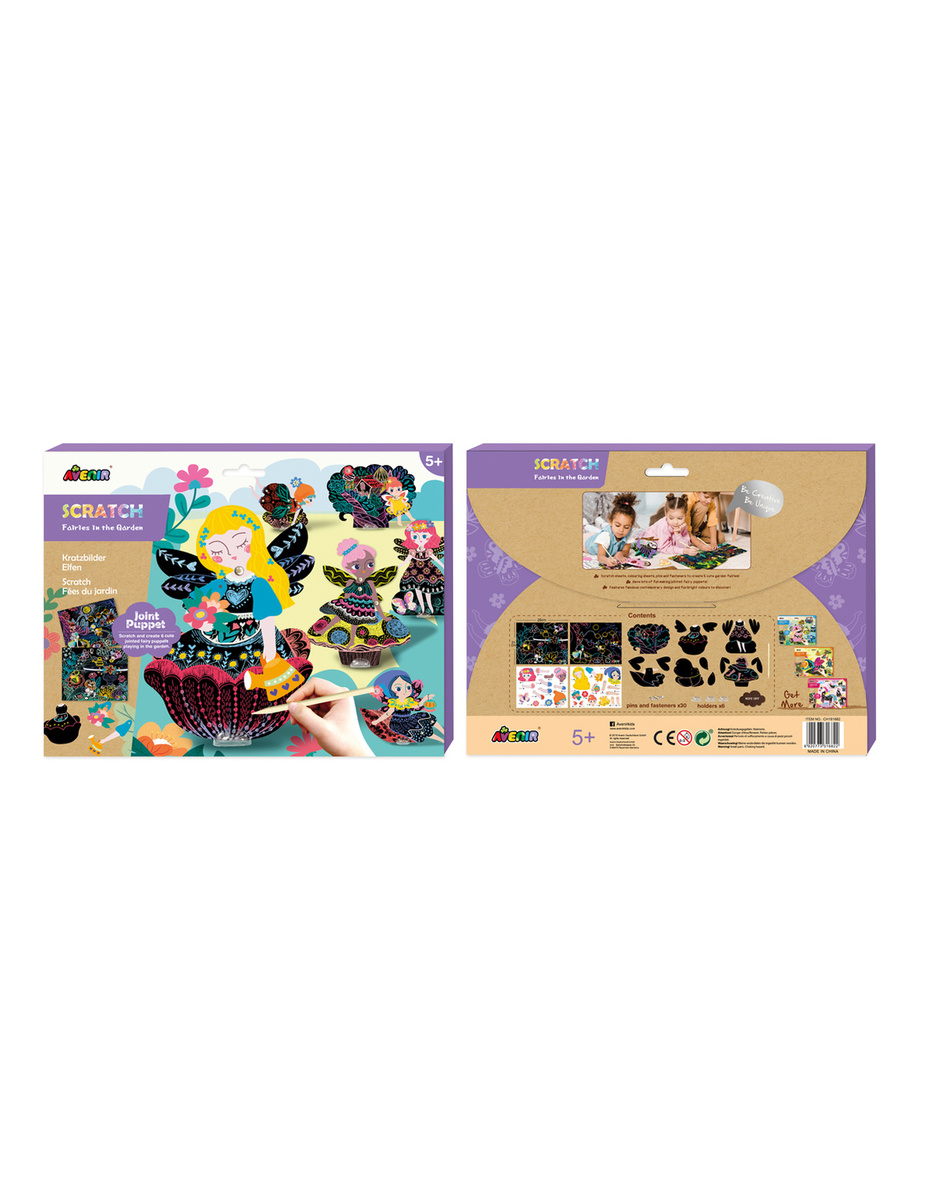 DIY box jointed puppet, elves
This product is sold out and will not be available in the future.
A fun and ingenious craft box to create 6 action figures based on the garden fairy theme. The box encloses some amazing bright-coloured designs, scratch-off sheets, colouring pages, pins and clips.
This craft box of little action puppets is ideal for children from the age of 5. It is a must to help children develop their creativity, accuracy and dexterity.
Reference: 7331682