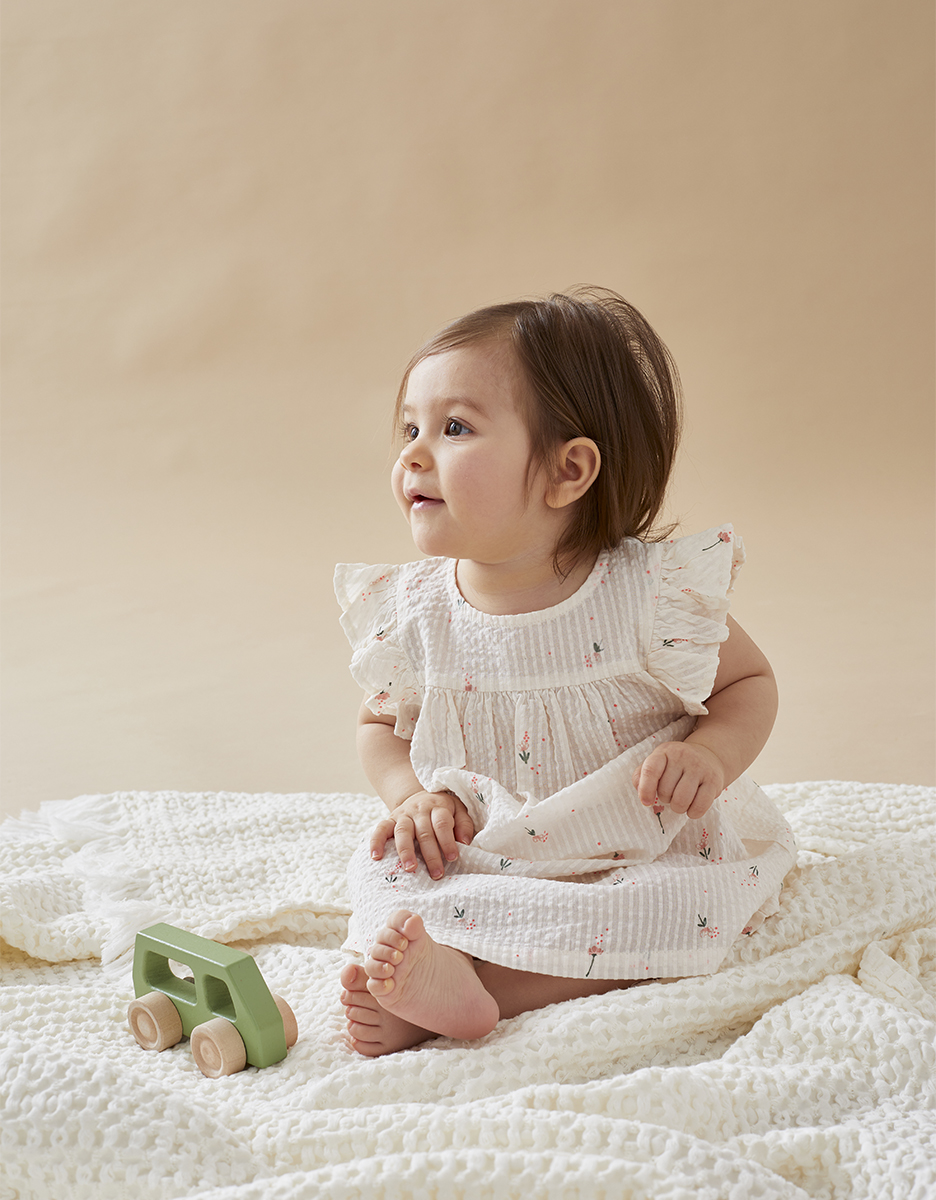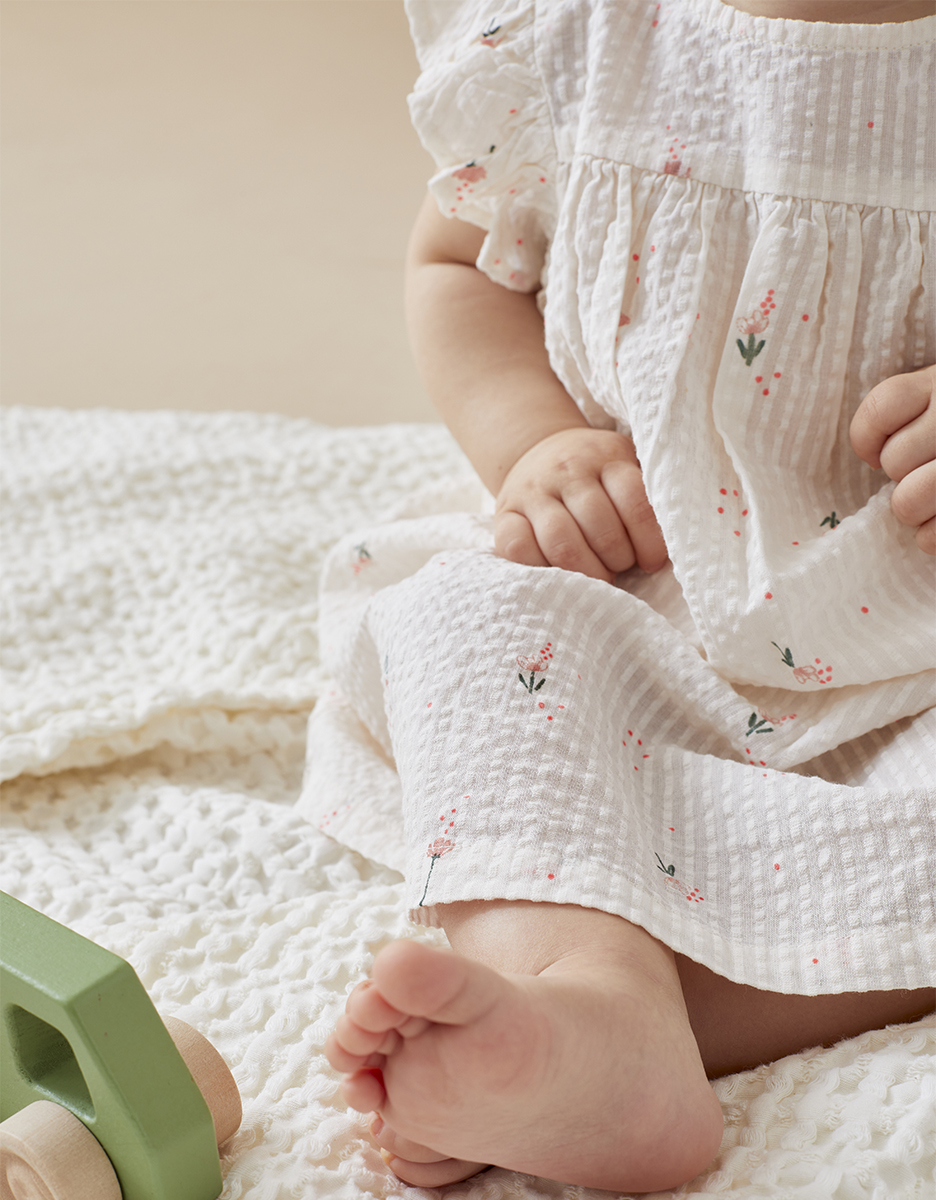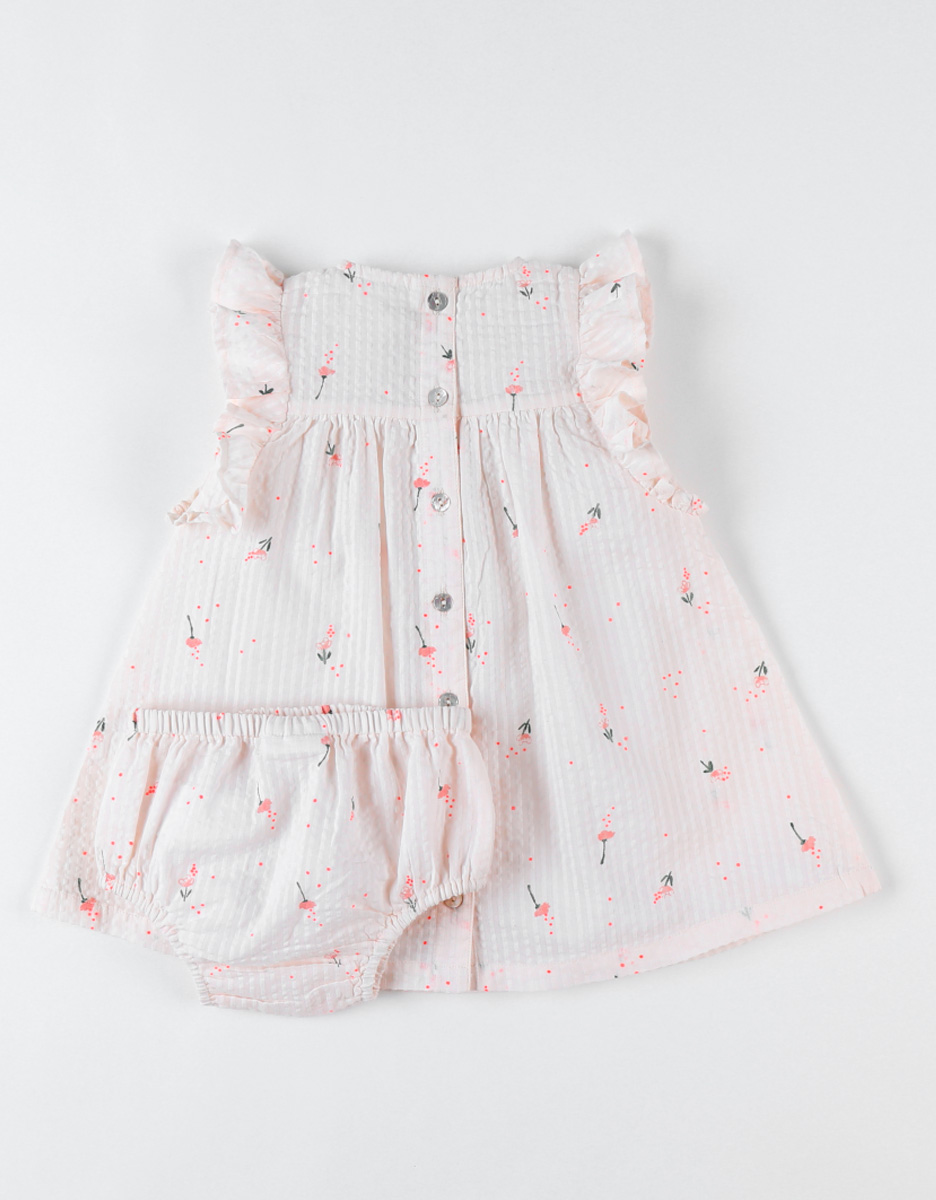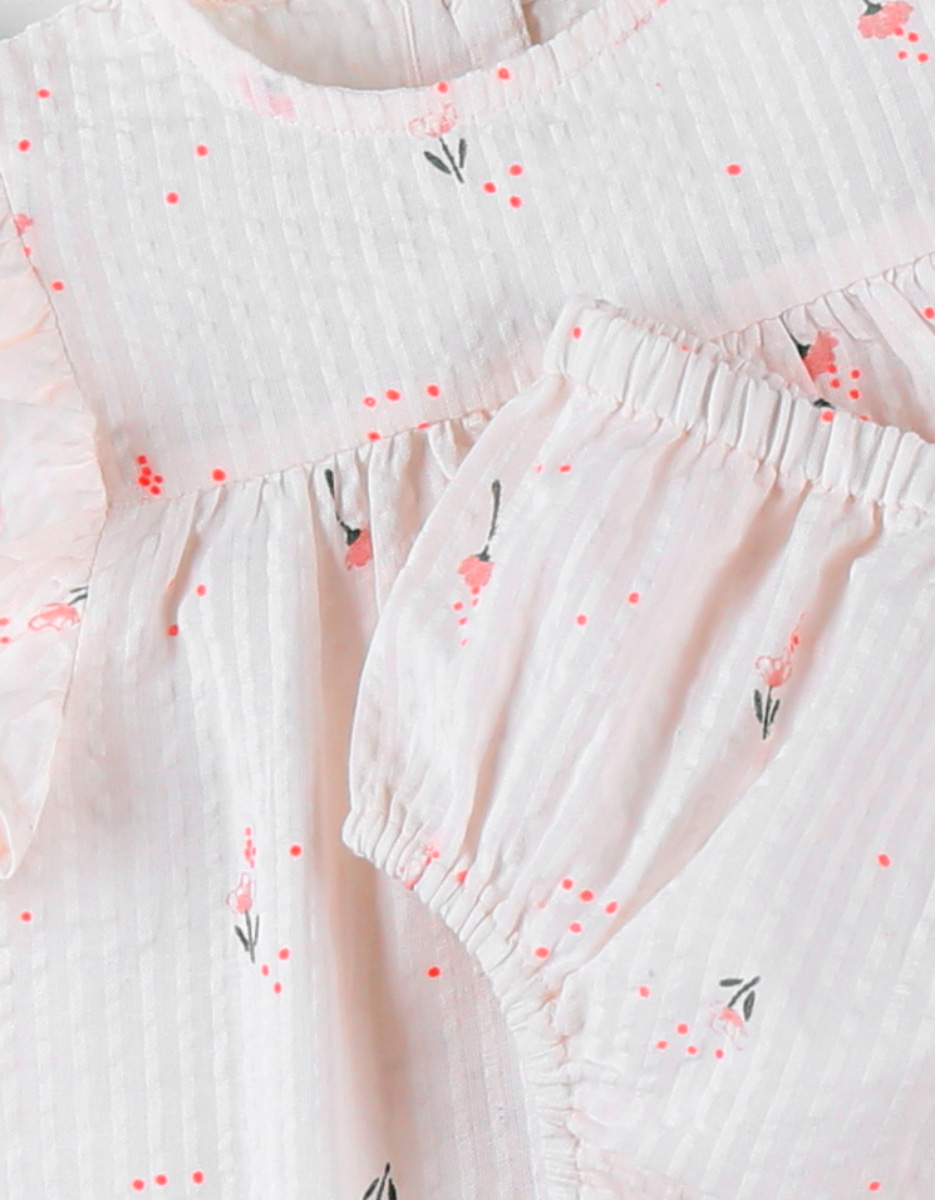 Dress + bloomer ceremony set, off-white
The off-white floral seersucker dress and bloomer set is super cute and light for summer.
The dress has a back button opening for easy dressing. The little bloomer, with elasticated waistband, brings the final touch to this beautiful set.
This set is perfect voor special occasions!
-10% all year round
Annual subscription €20
Reference: Z307084