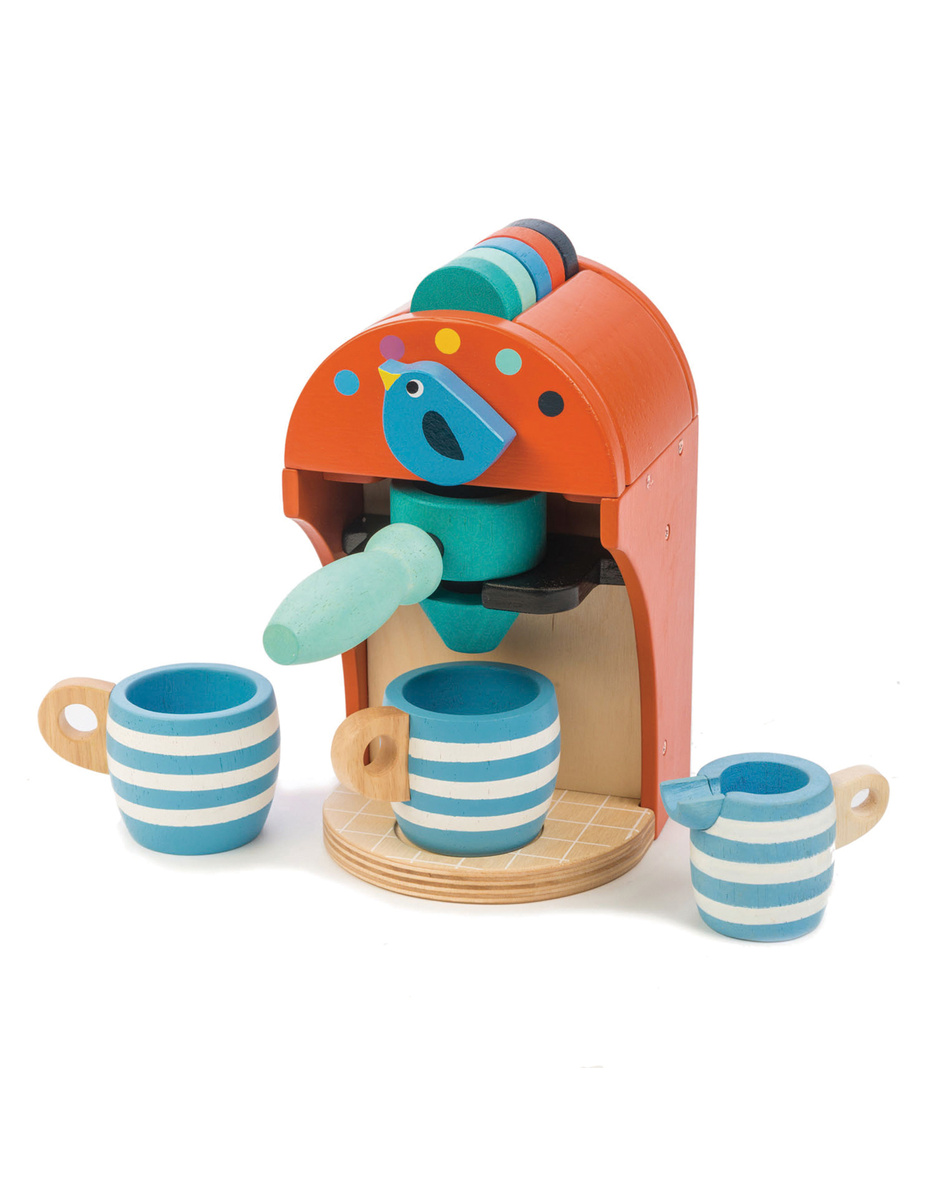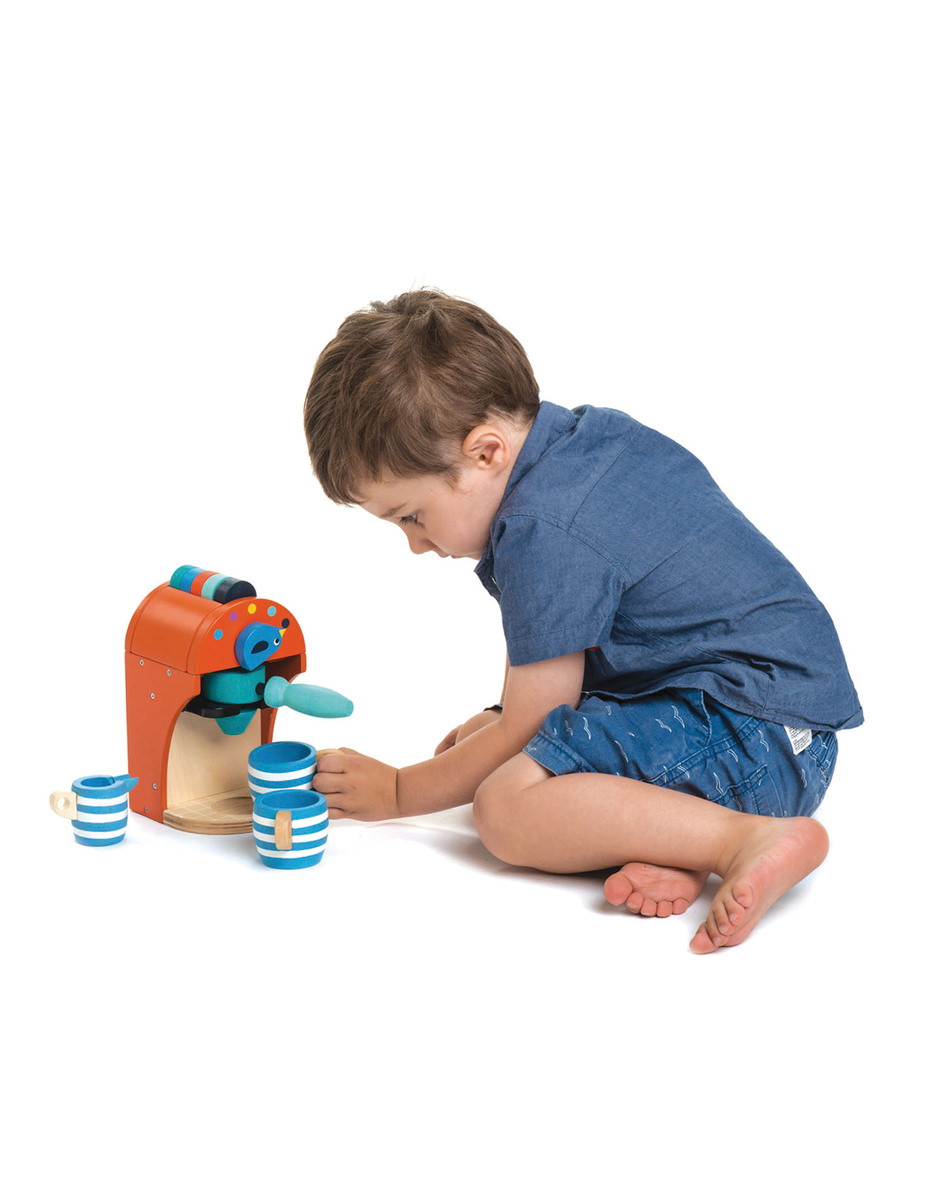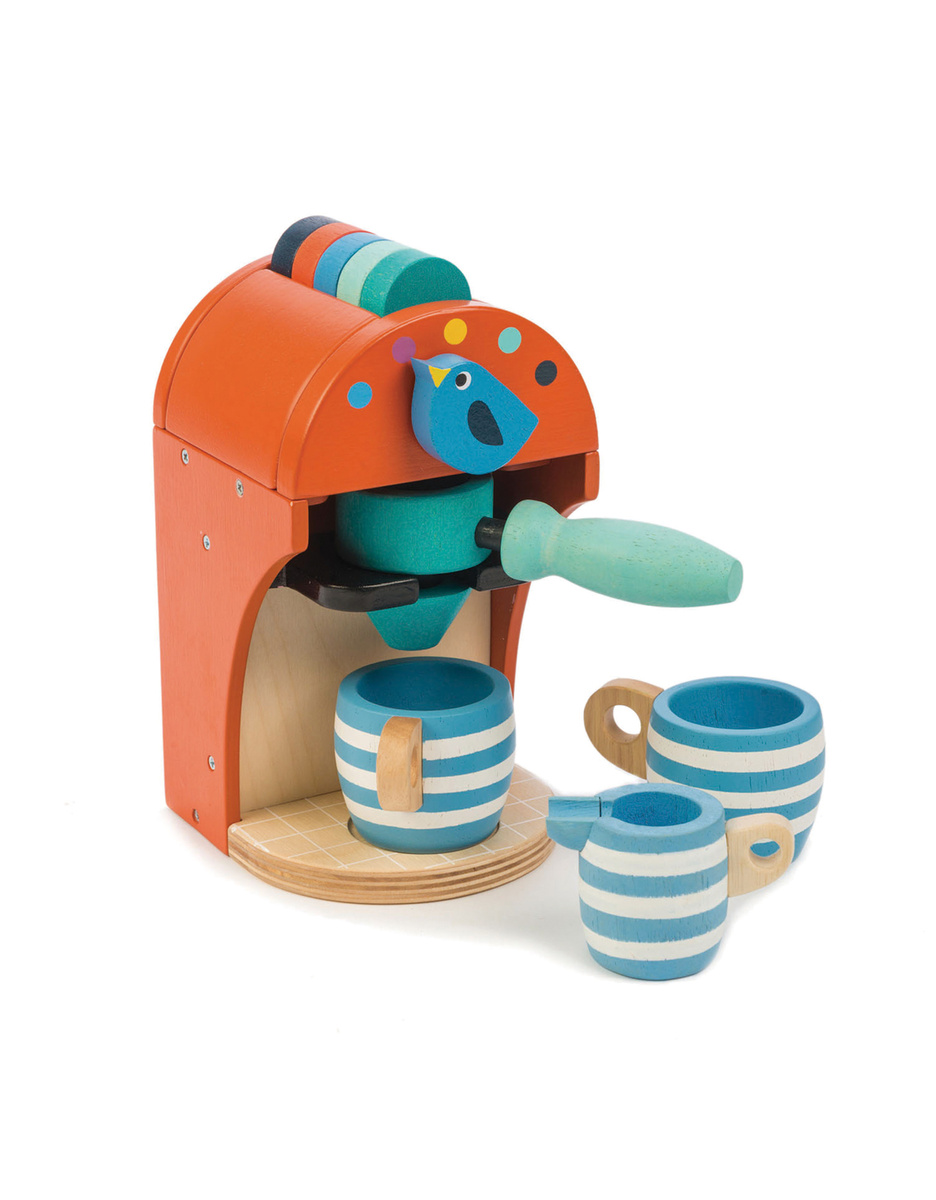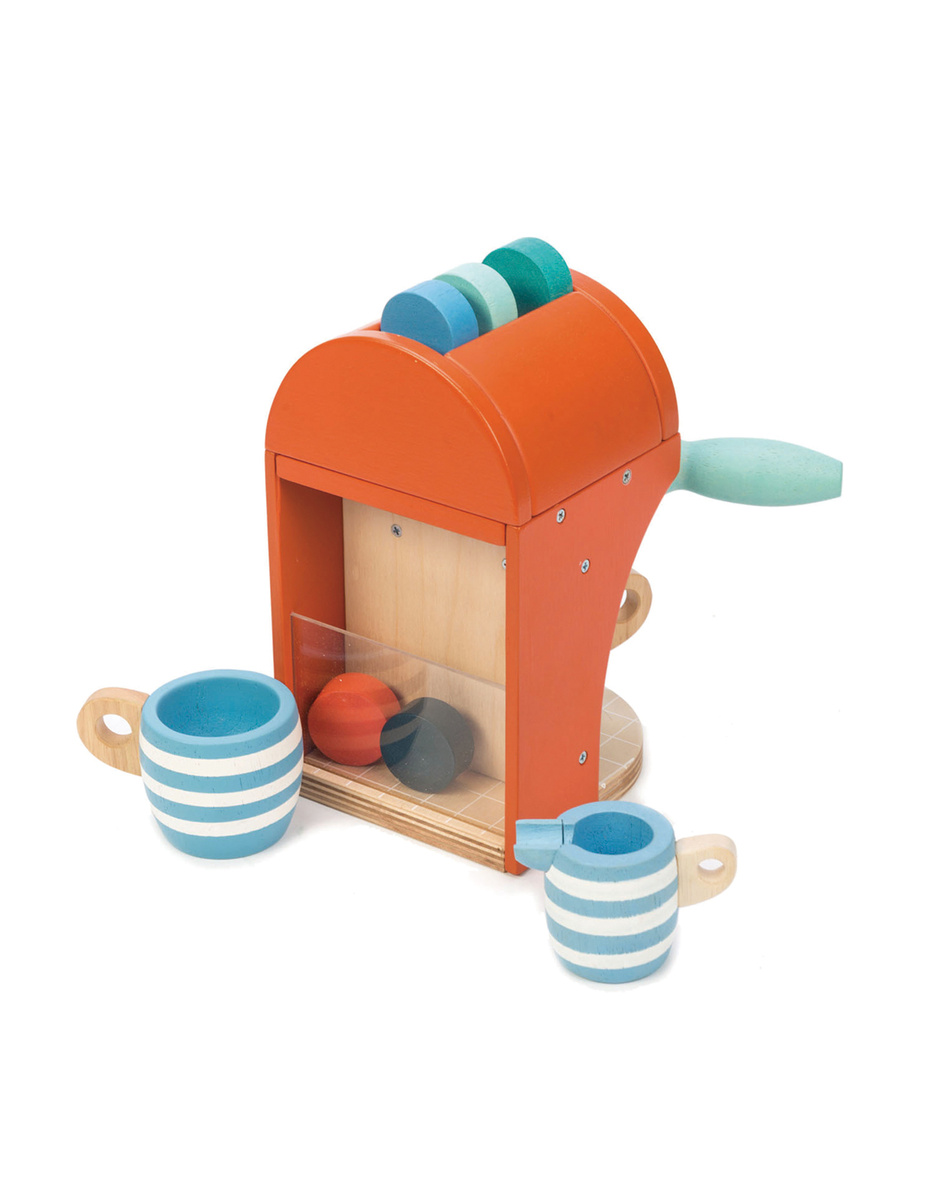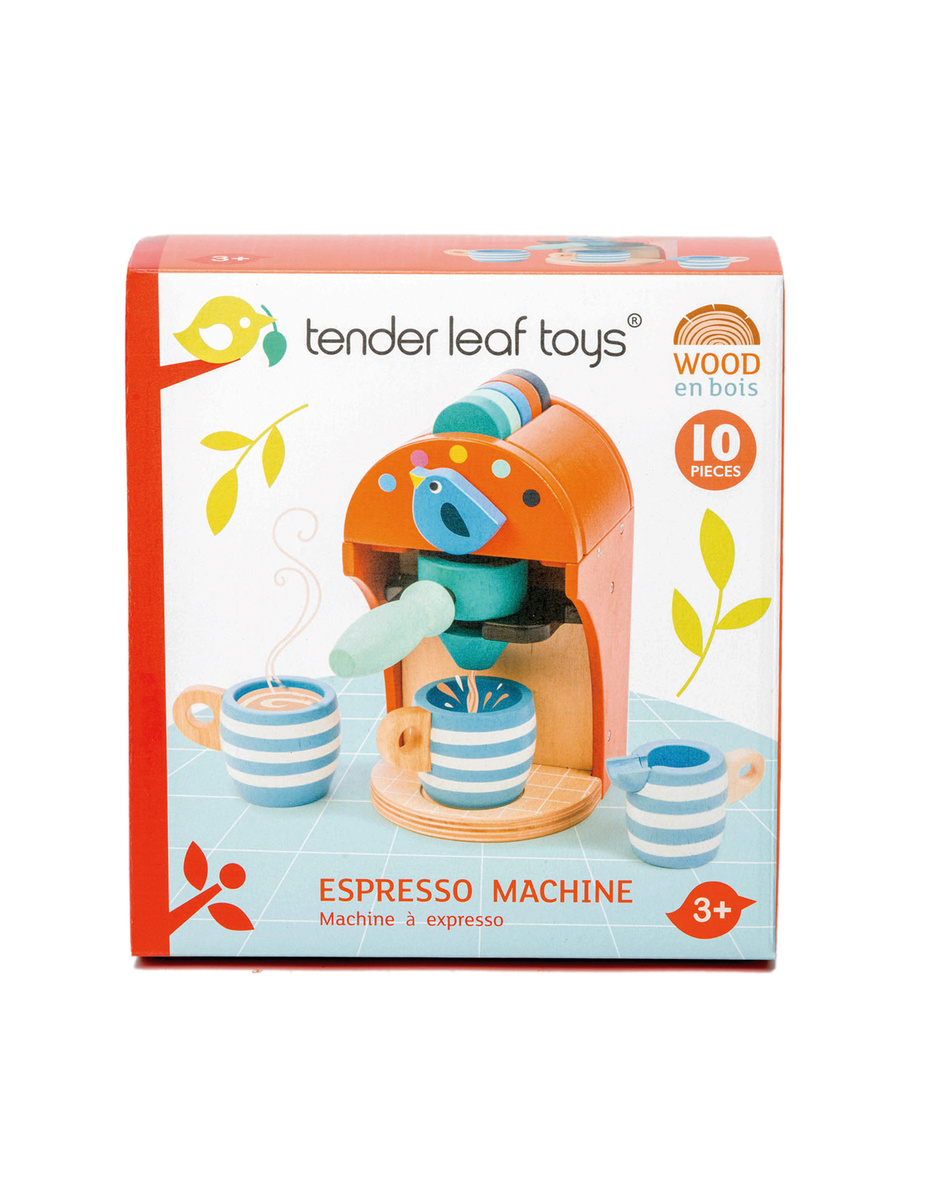 Espresso machine, 10 wooden pieces
This product is sold out and will not be available in the future.
Drink coffee like mummy and daddy with the Tender Leaf espresso machine! Feel free to pick your favorite flavor from the drinking pod tray and enjoy making that perfect cup of coffee. The Espresso machine comes with milk jug so your little barista can work on their cappuccino or latte.
Perfect to develop kid's motor skills and imagination!
All Tenderleaf toys are made from sustainable rubber wood and responsibly sourced plywood, colored with soft non-toxic colors for a contemporary style.
Reference: 4608223