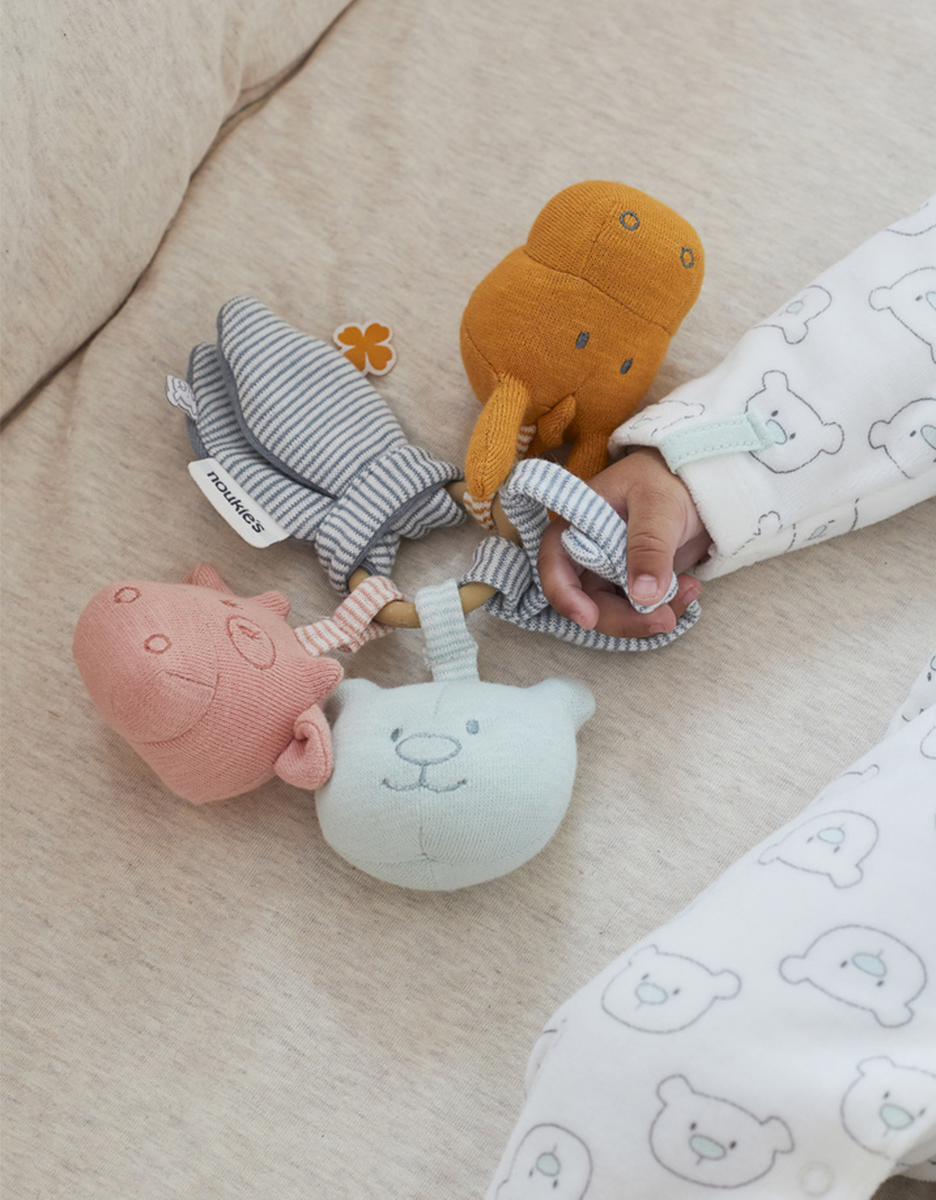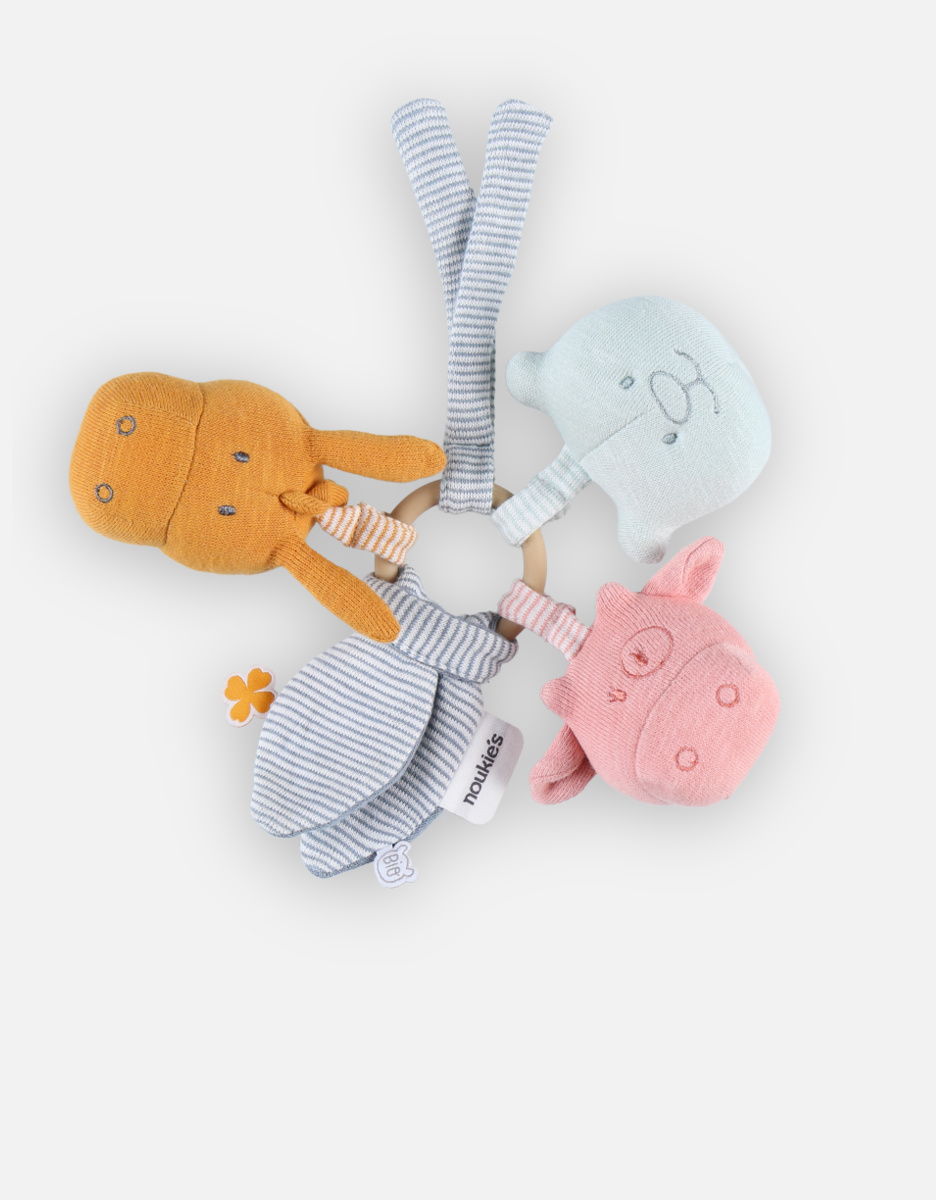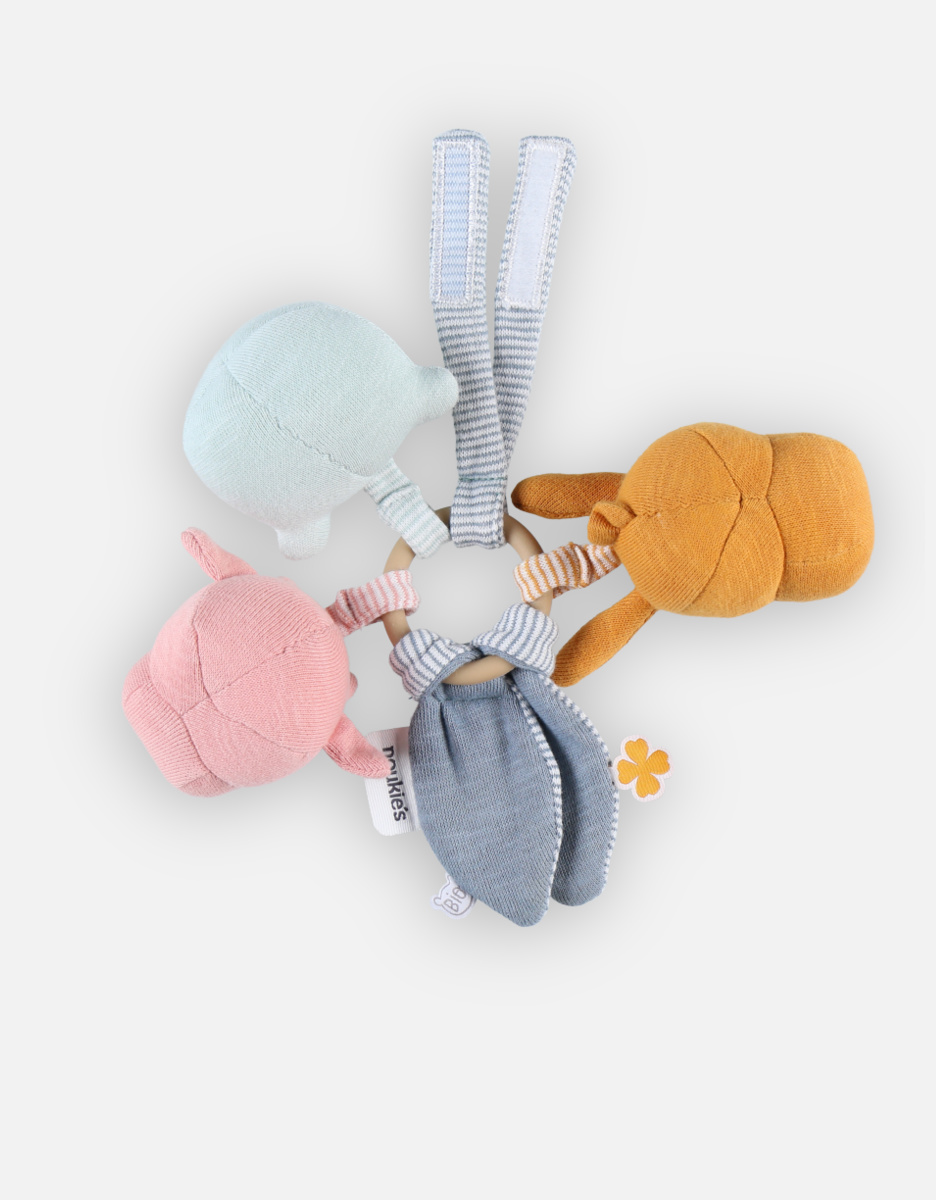 Iconic Organic Cotton Activity Kit
This product is sold out and will not be available in the future.
The multicoloured organic cotton activity kit from the Iconiques collection offers different activities for children.
A rubber rattle for teething, a little pink Lola with an integrated doll, another ochre Paco soft toy and two small leaf shapes with crumpled paper inside, a Nouky aqua soft toy with noisy notes.
To avoid losing it during long walks, there is a hanging ring at the end.
Here the child is attracted by the colours, different patterns and sounds.
This toy is easy to grab and hold by the child's small hands.
By manipulating it, the baby develops his tactile, visual and sound perceptions.
-10% all year round
Annual subscription €20
Reference: N2025.06
Surface washable and air dry only