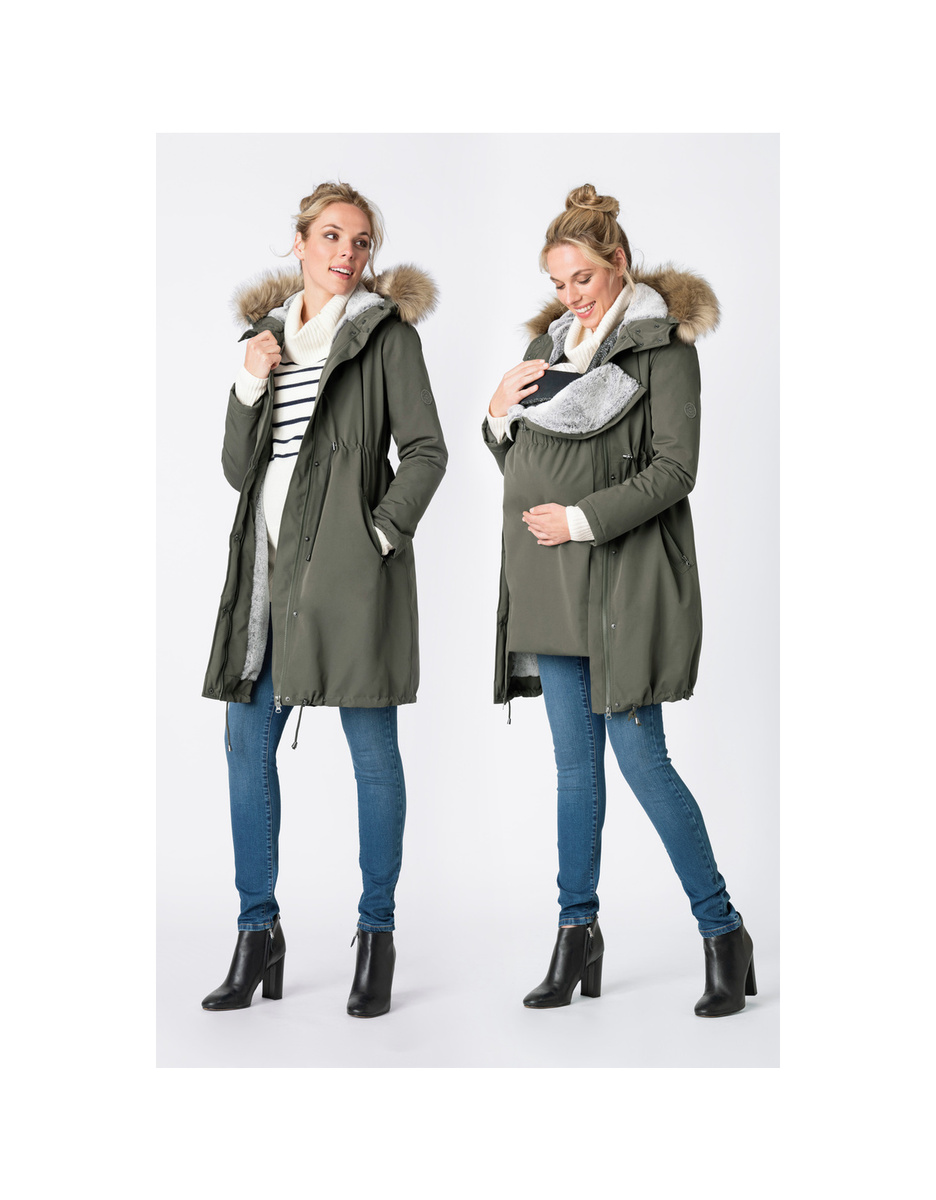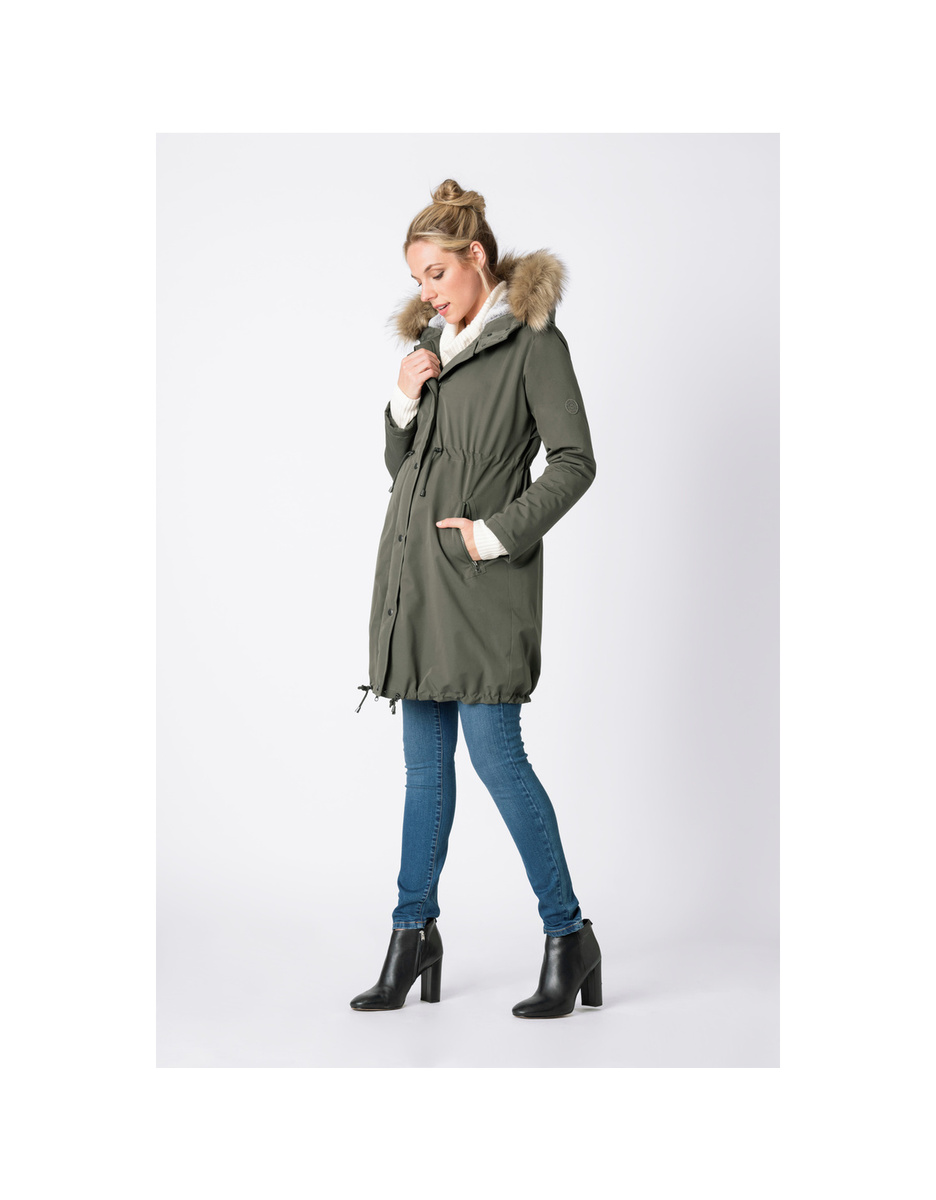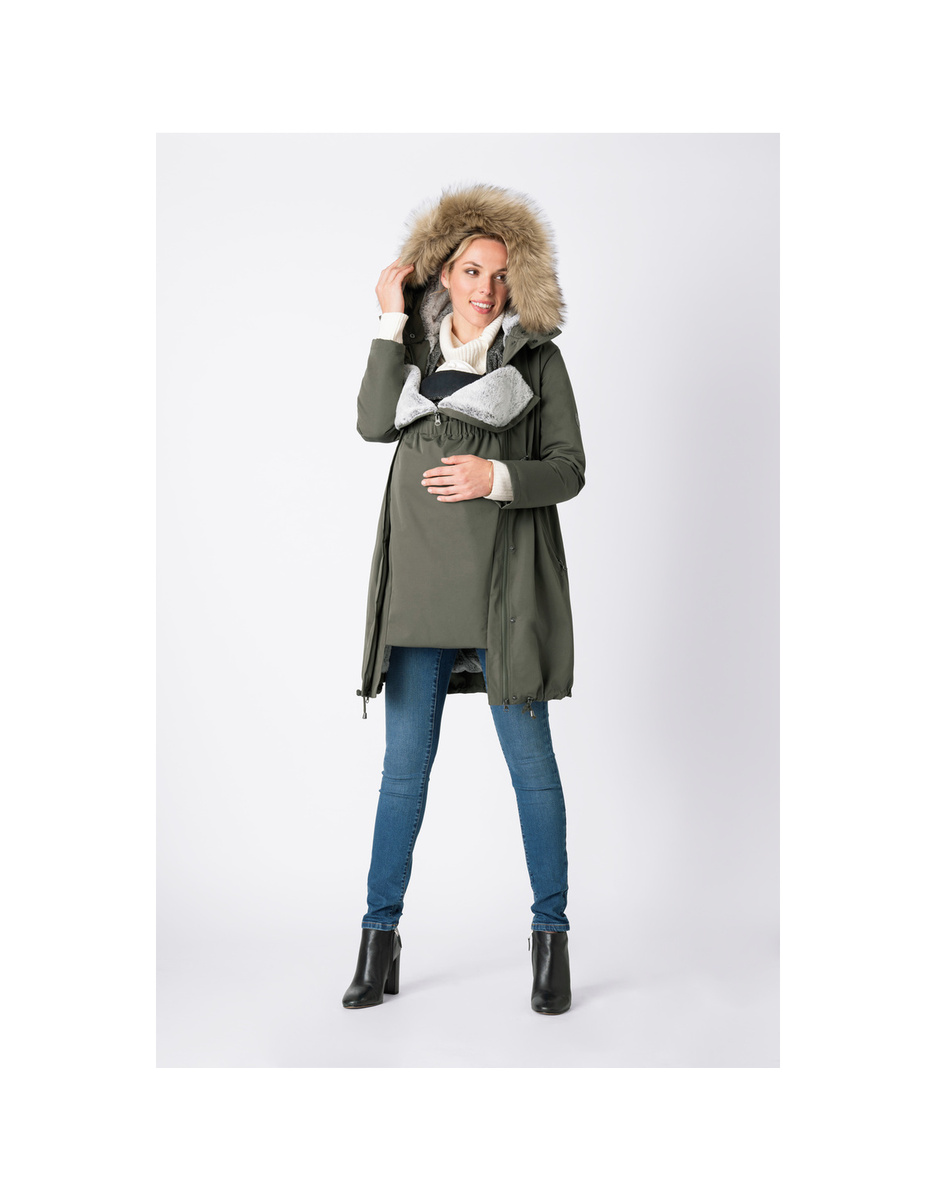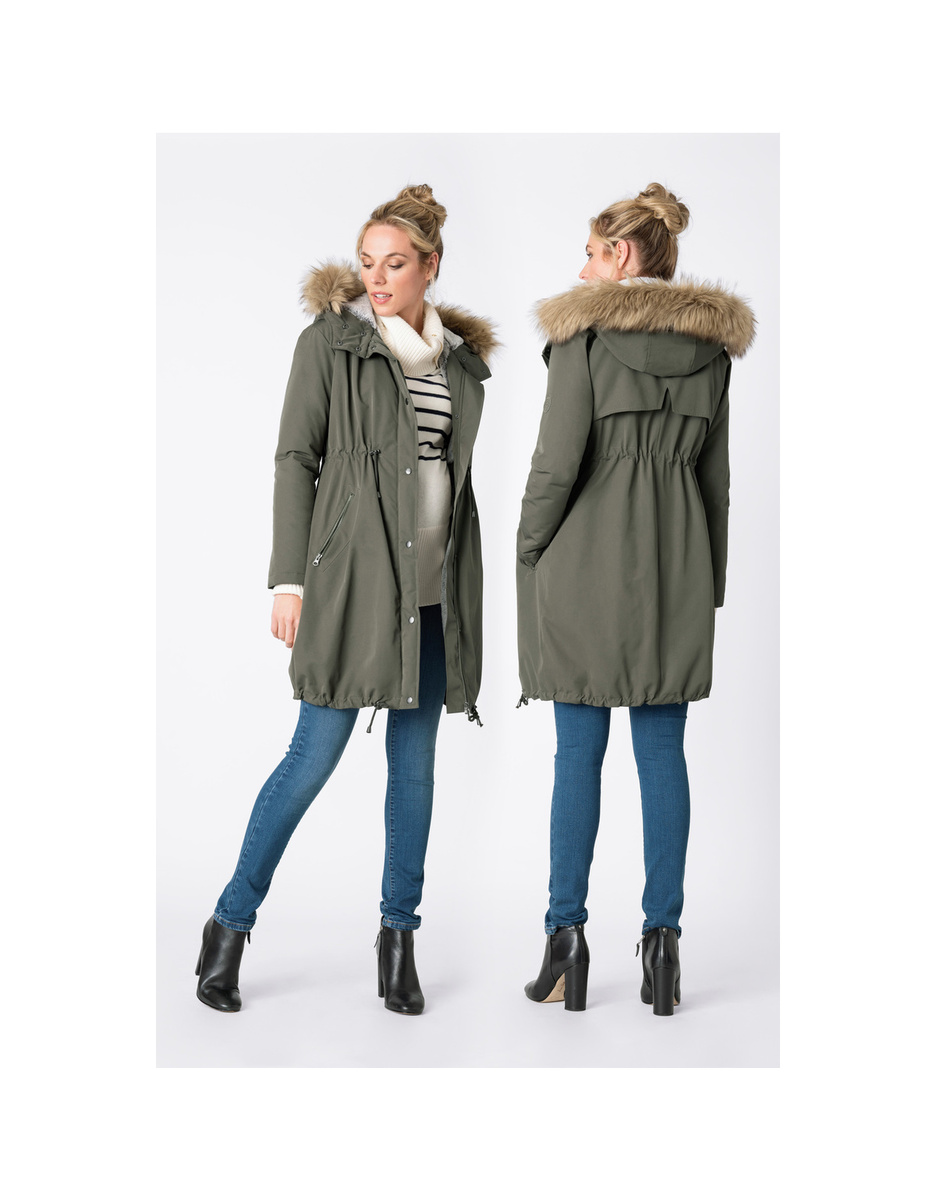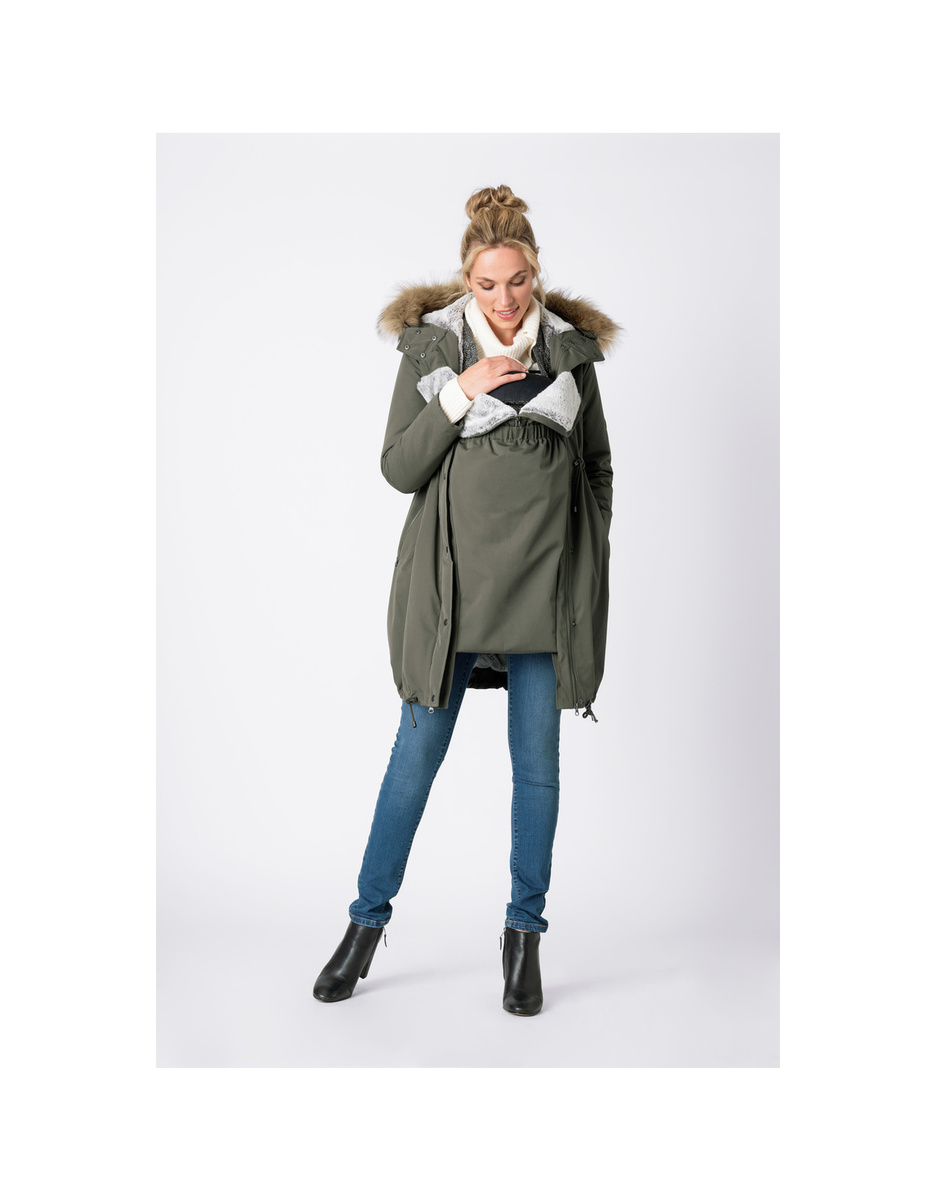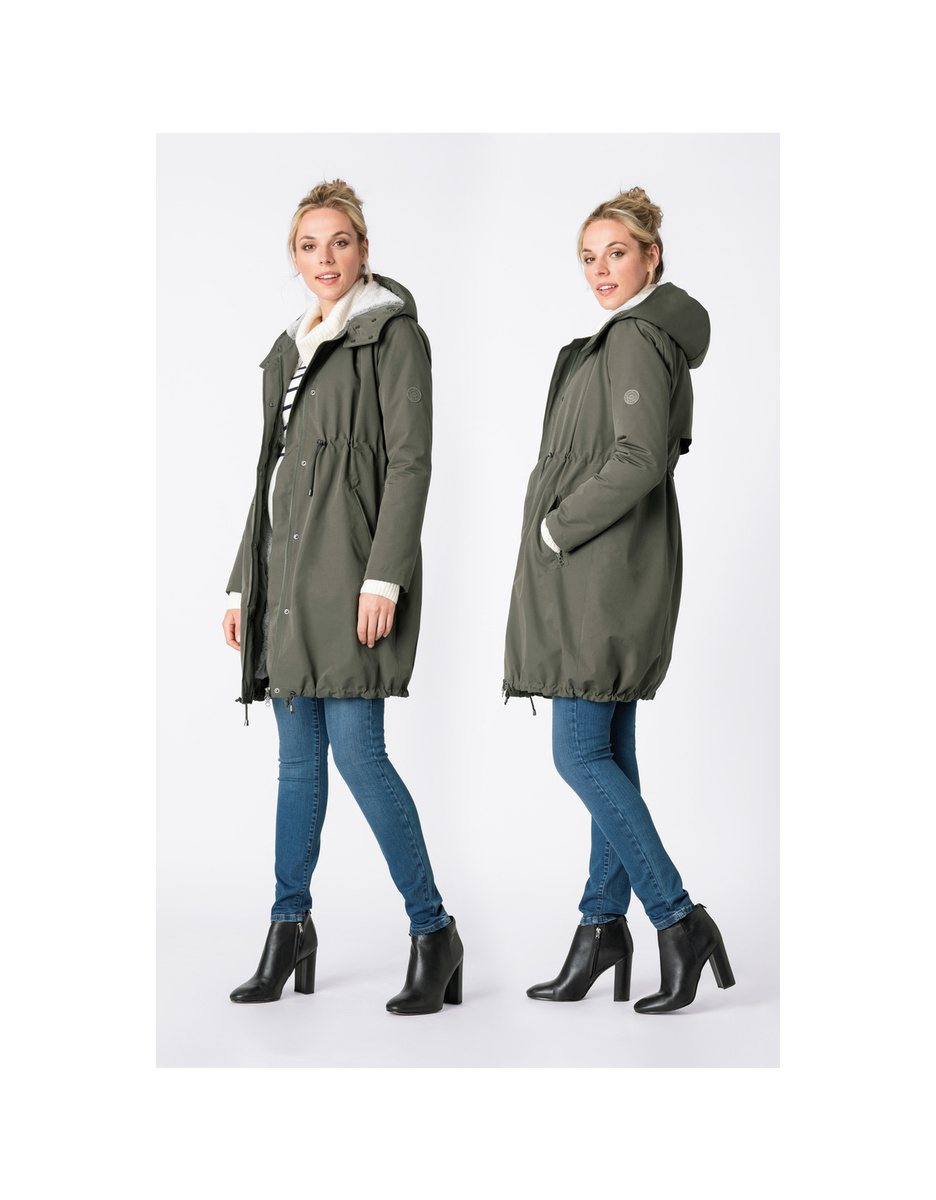 Khaki 3 in 1 Winter Maternity Parka
This product is sold out and will not be available in the future.
The latest addition to our bestselling range of 3 in 1 babywearing coats, The Slate 3 in 1 Winter Maternity Parka is designed for bump, for baby and forever.
For Bump
Allowing plenty of room for your growing curves, this coat features drawstring ties at the empire waist & hem. Faux-fur-lined through the body, it is weather-resistant to keep you and your bump cosy all winter.
For Baby
After baby is born an extra panel zips on at the front to form a cosy kangaroo pouch – perfect for wearing with your baby sling or front carrier. Also lined in soft faux-fur, the baby wearing insert features a section for baby's feet, and can be worn open or zipped all the way up to protect you both from the elements.
Forever
Stylish detailing and a large hood complete this versatile winter maternity coat. Whether you are expecting, baby wearing or chasing a toddler around the park, this coat is designed to stand the test of time.
Reference: W090041