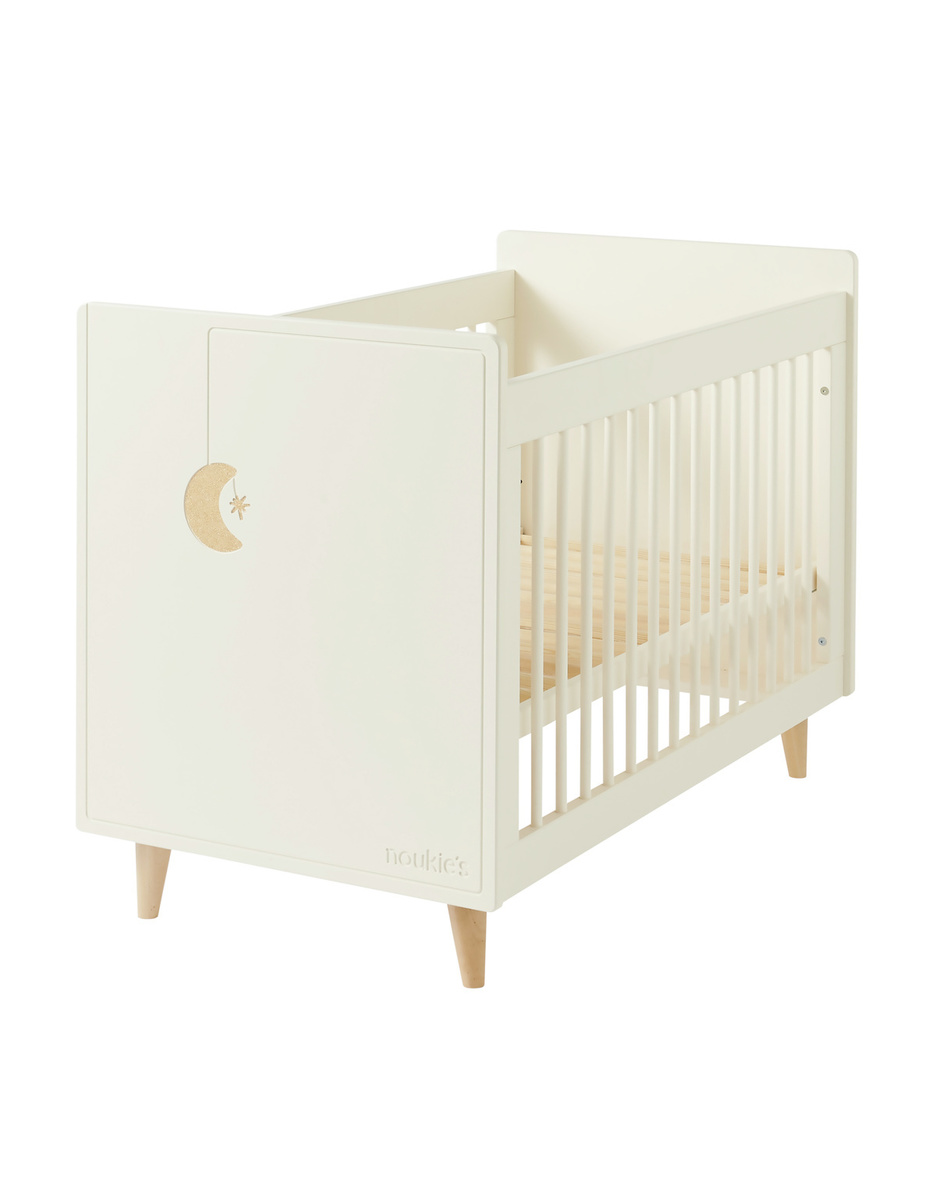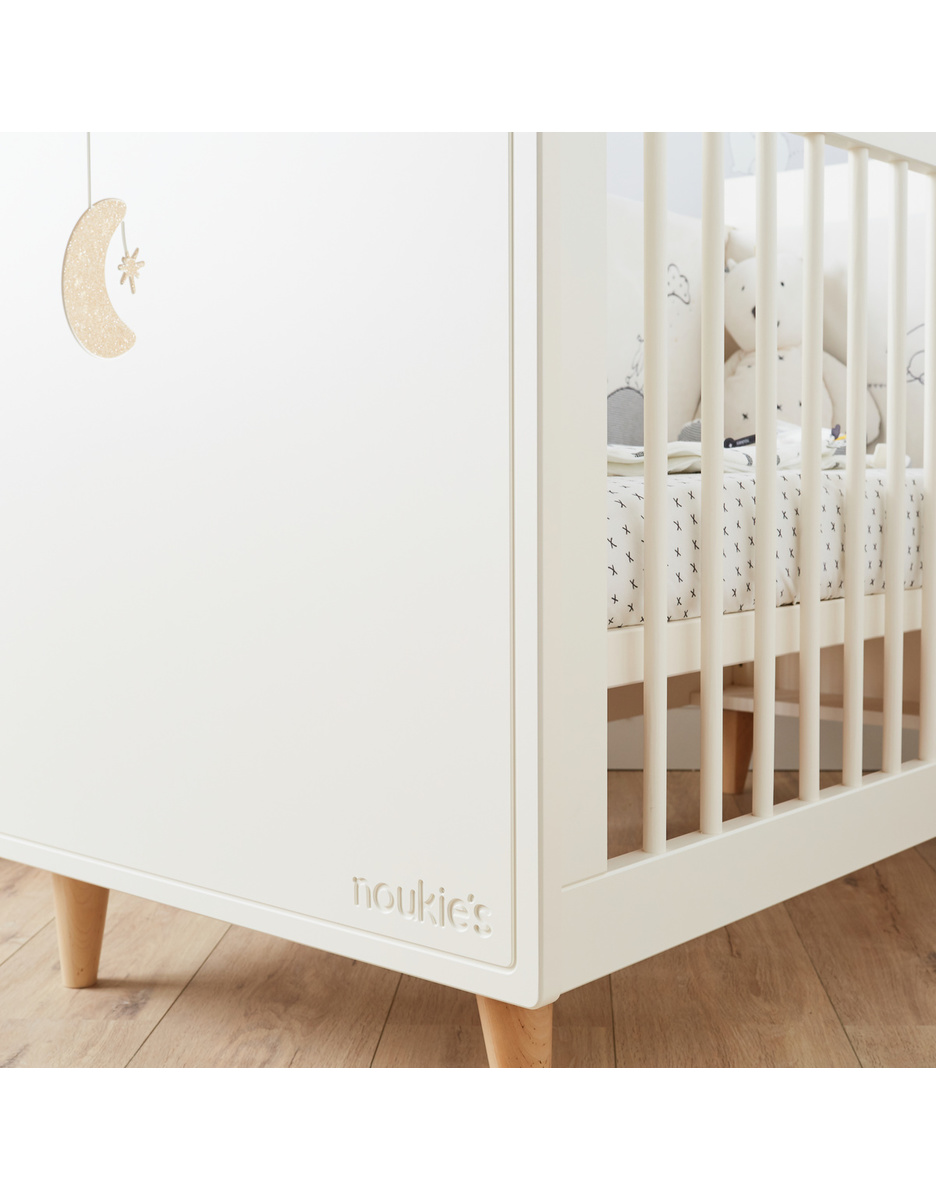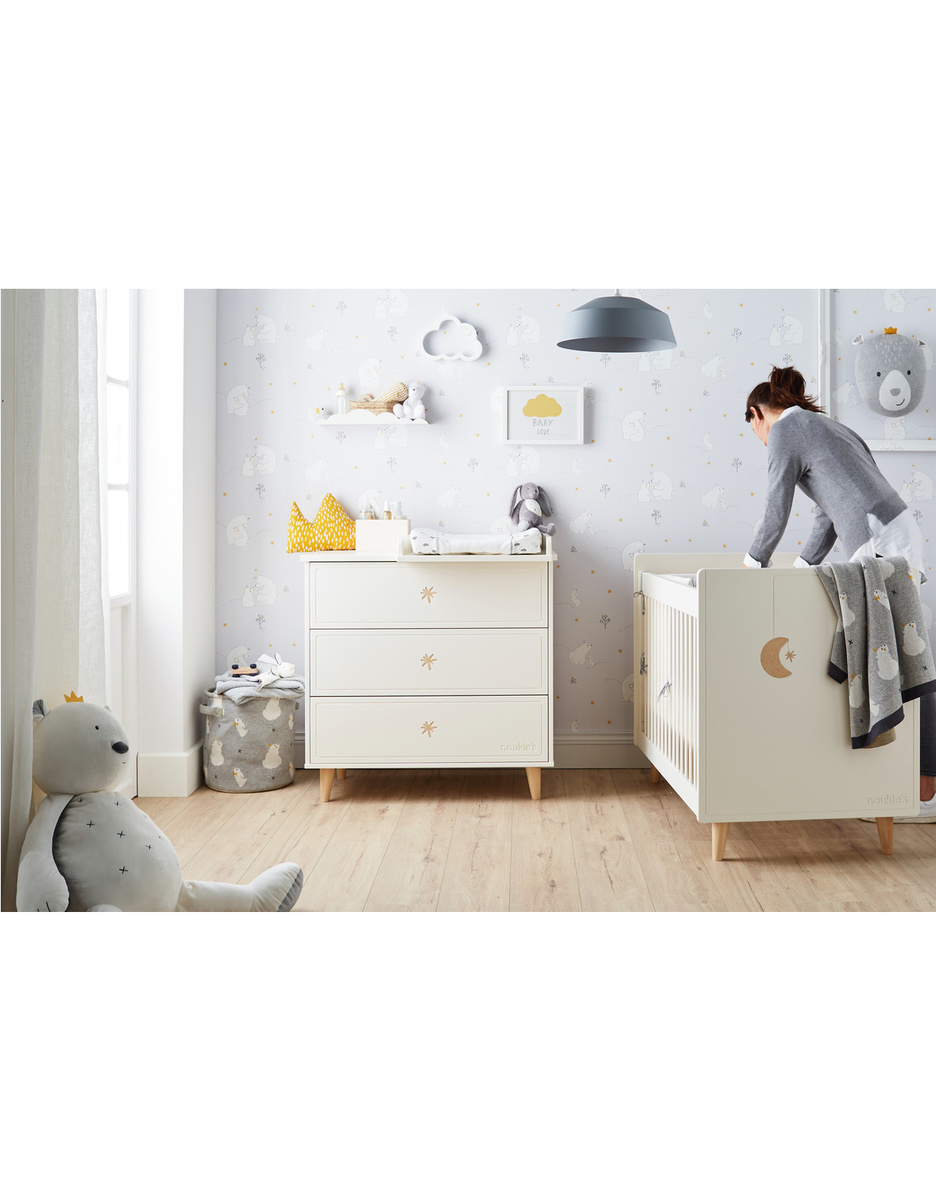 Moon Bed by Swarovski 60x120CM
The Moon by Swarovski 60X120CM bed for little princess and prince is a classic embellished with a golden crystal moon and star and will offer your baby a cocoon of softness and a perfect nights sleep. With its soft colors, it will bring a clean touch to your baby's room. And why not complete the nursery with the Swarovski collection's three-drawer closet and dresser?
For added safety, choose our breathable and soft bed bumpers, which will prevent your child to put his legs or little arms through the bars, which could put baby in danger.
The height is adjustable. Mattress not included, integrated bed base. Sold as a ready-to-assemble kit.
-10% all year round
Annual subscription €20
Reference: F1920.01