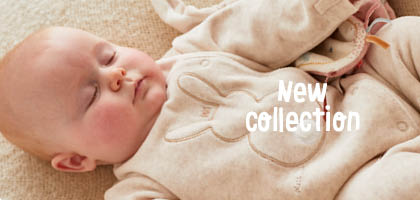 All newborn
The baby range, from newborn up to 18 months, is composed of extremely comfortable clothes made from soft fabrics.
Discover our full range of clothing and accessories for your baby.
The Noukie's baby range for babies from 0 to 18 months are comfortable and of an unmatched quality as a result of their soft materials. Both stylish and colourful, these are essential for your baby's everyday life.