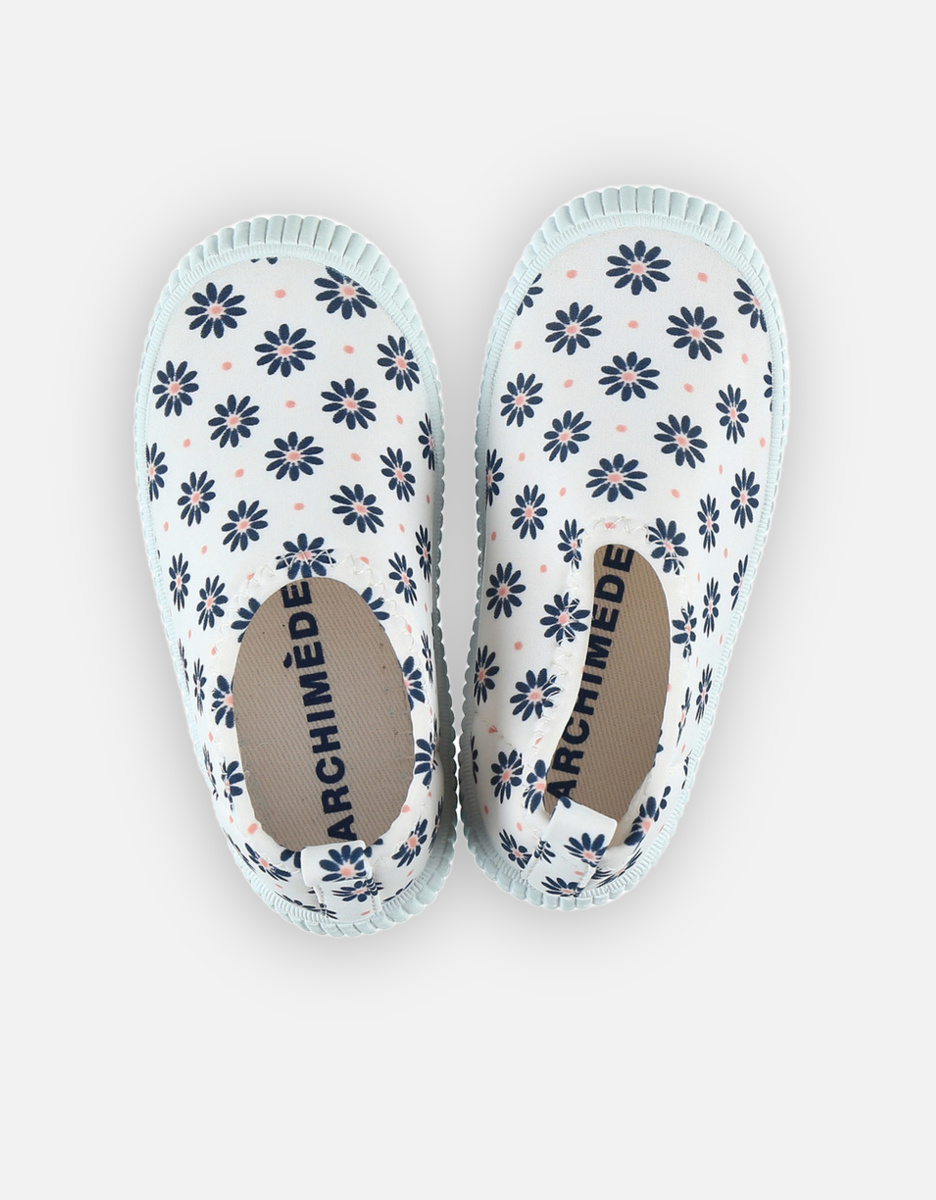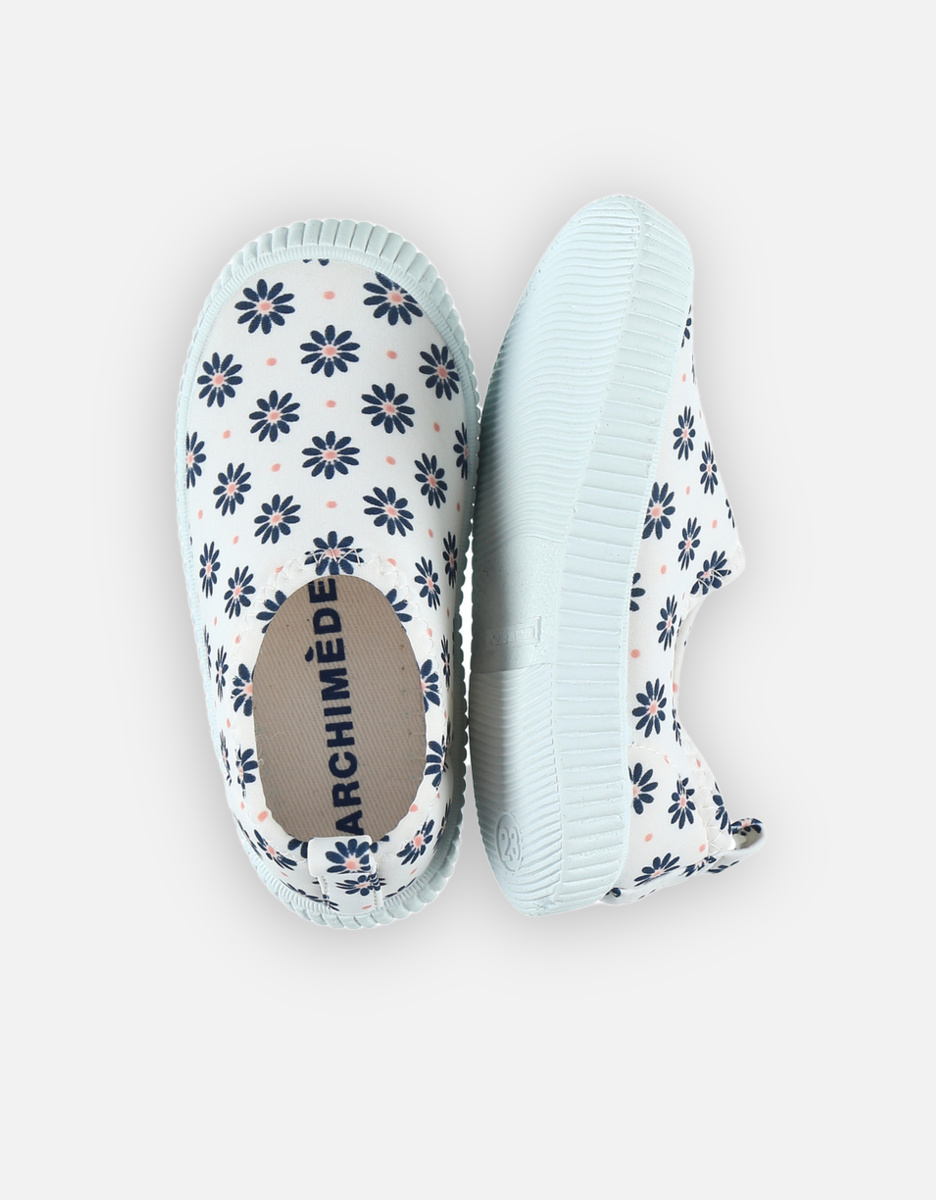 Printed water shoes
Flower printed water shoes from the Genova collection, made of polyamide/lycra, protect the child's feet when playing in pebbles, rocks or in contact with any element that could be harmful. They dry quickly and are equipped with a non-slip outsole and a very comfortable foam insole. They have a tab at the back to facilitate the introduction of the foot and are designed to ensure perfect support even when wet.
-10% all year round
Annual subscription €20
Reference: A800441
Rinse them thoroughly after each use - Do not leave your shoes in a bag - Hand wash them with a mild soap - Do not let your shoes dry in the sun or near a heat source (radiator...) and do not use a tumble dryer.