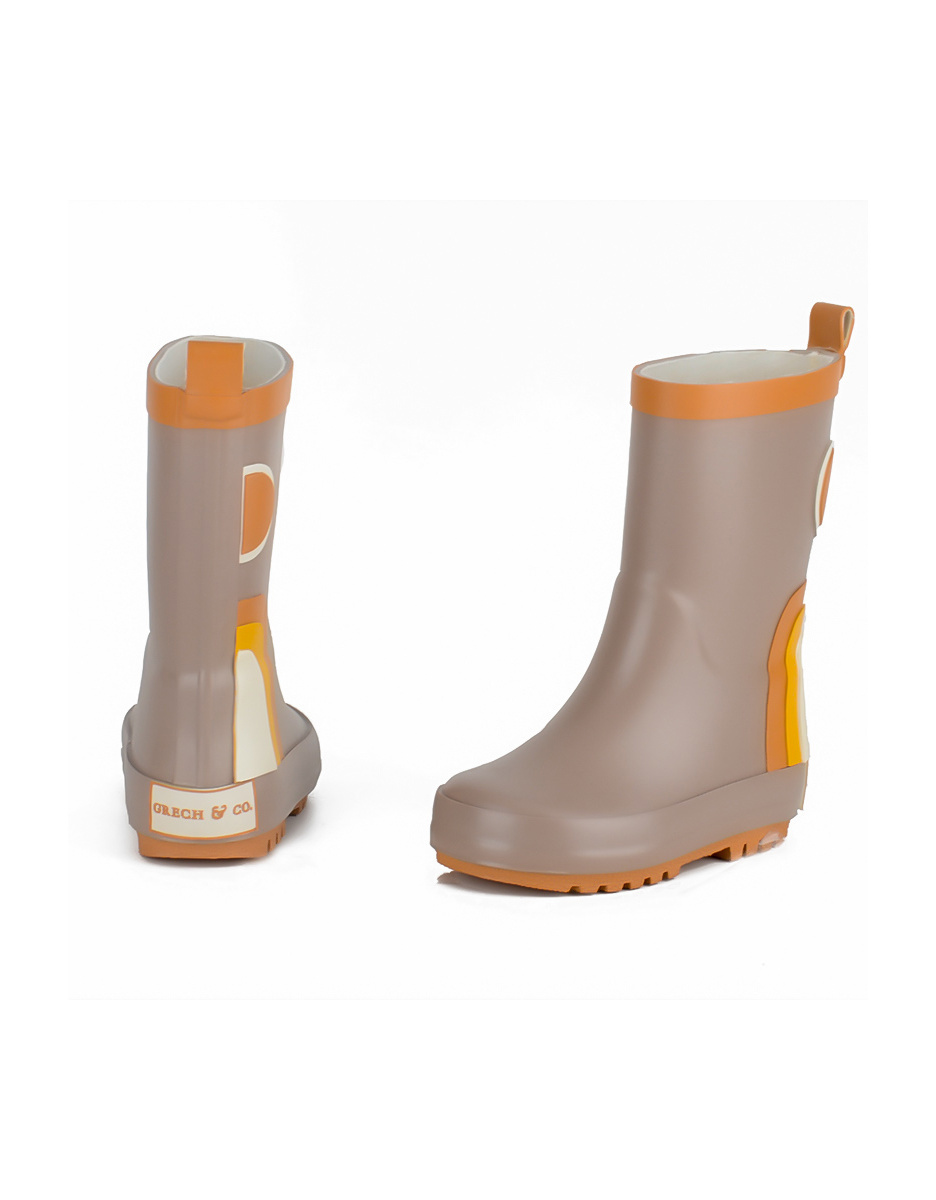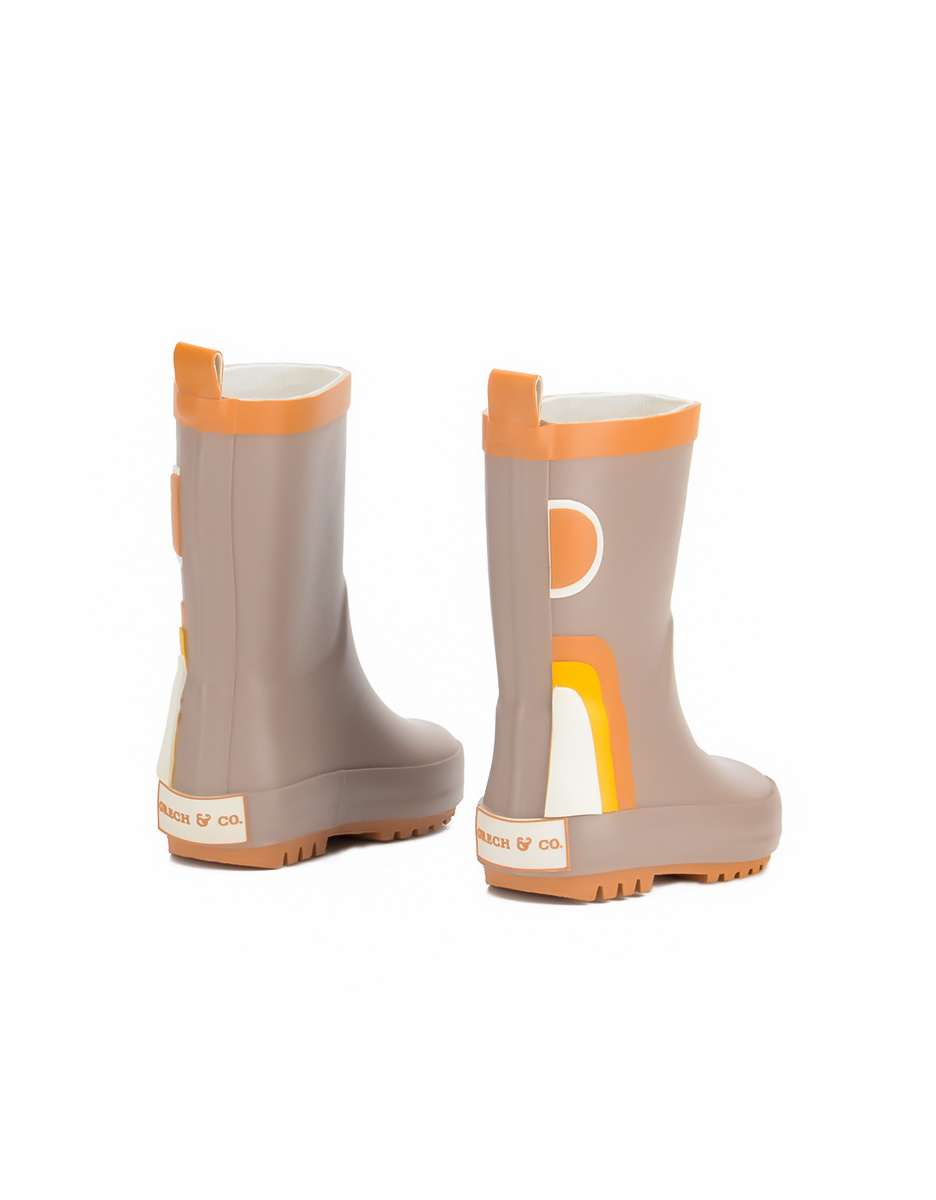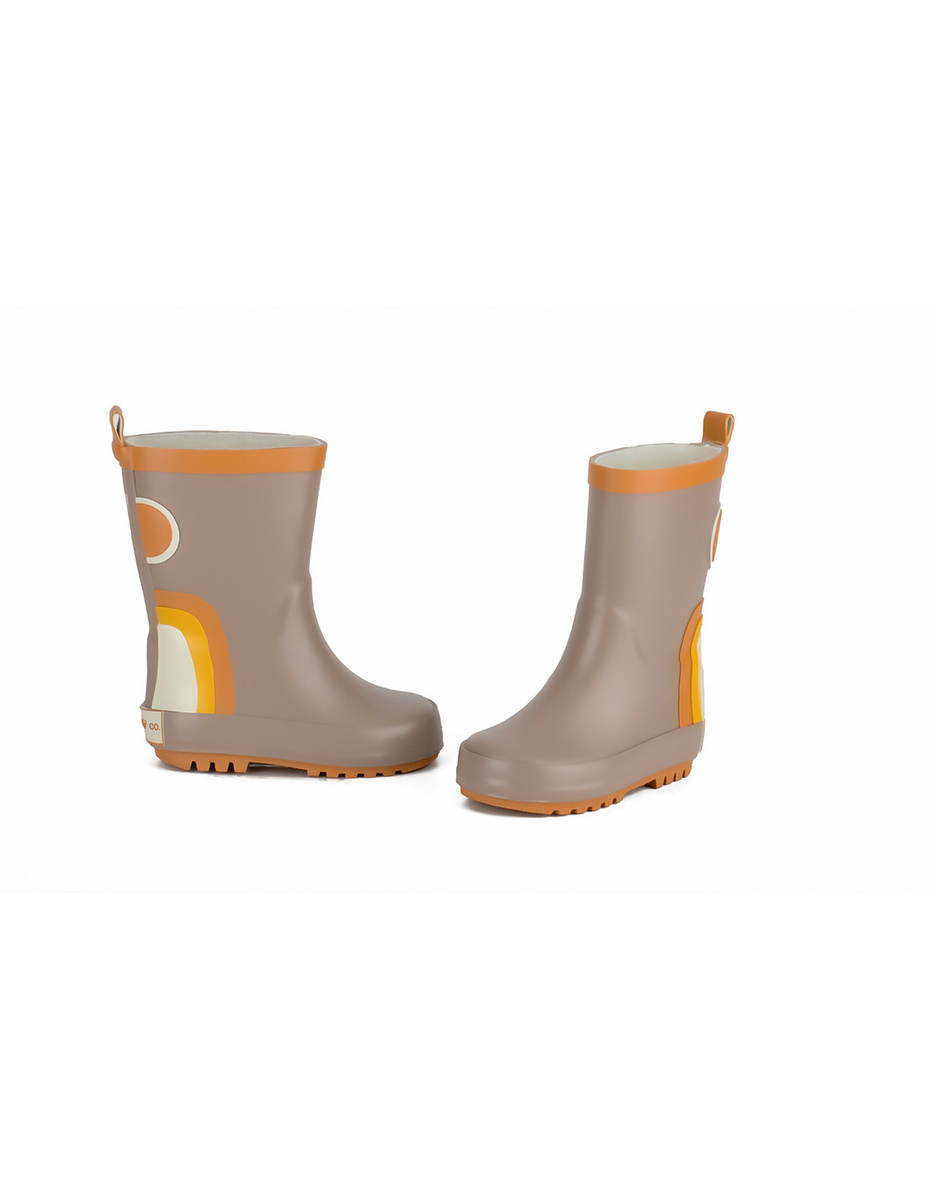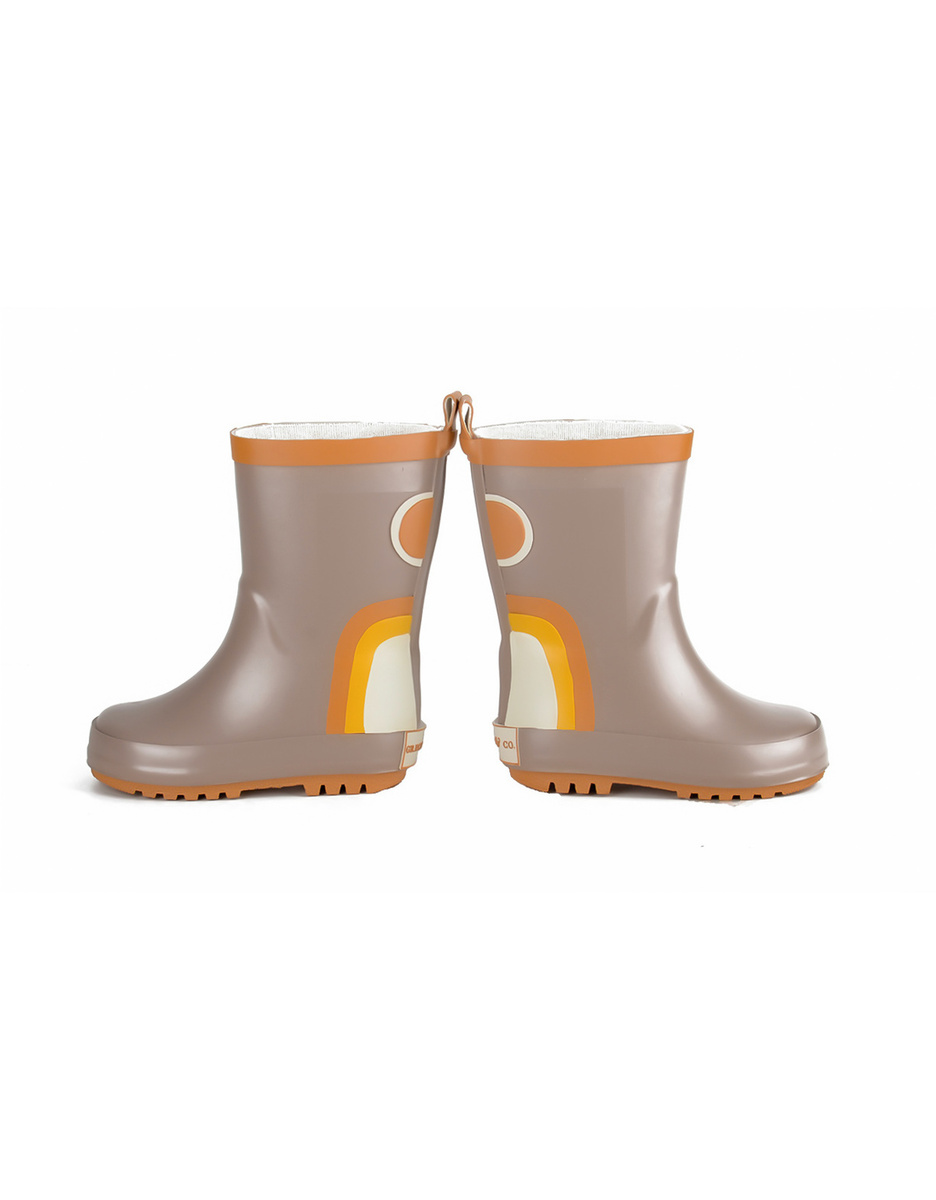 Rainbow rainboot, stone
This product is sold out and will not be available in the future.
The rainbow rainboots in taupe, made from natural latex rubber, will keep the child's feet dry when walking in the rain or in puddles. They are equipped with an anti-slip outsole and a removable insole. Made of flexible rubber, they are easy to put on and take off.
Reference: GRBOOTRAINBOWST
Wash the outside with water. Dry with a soft cloth.