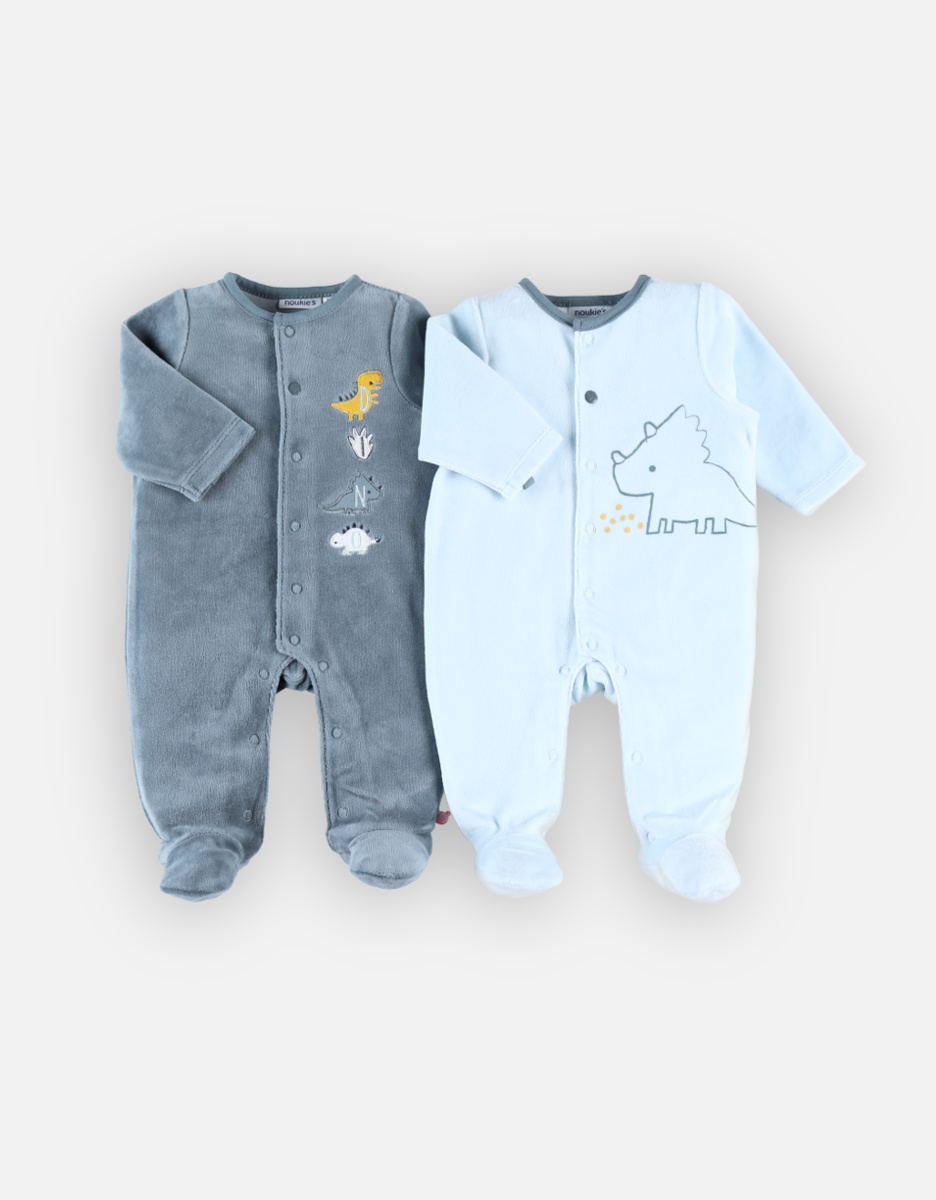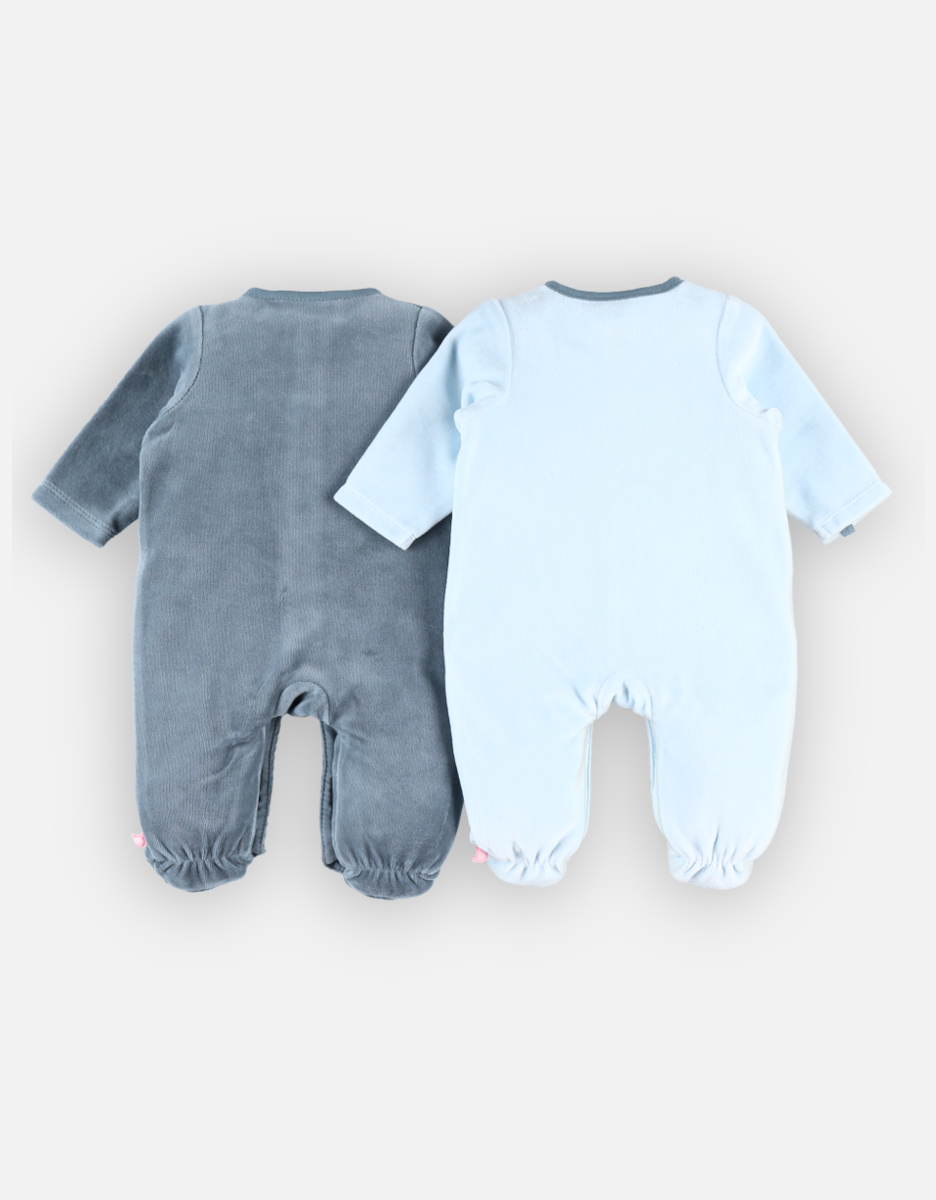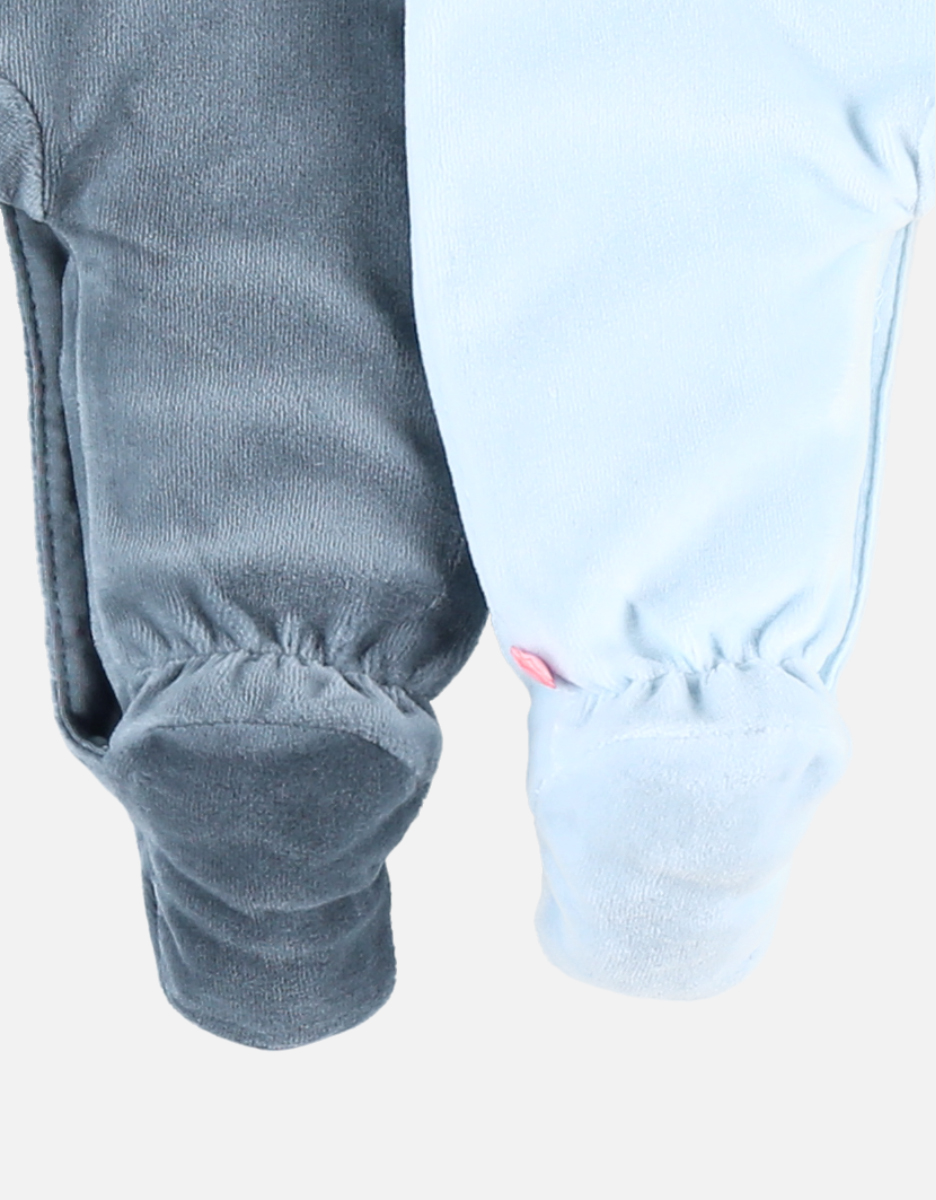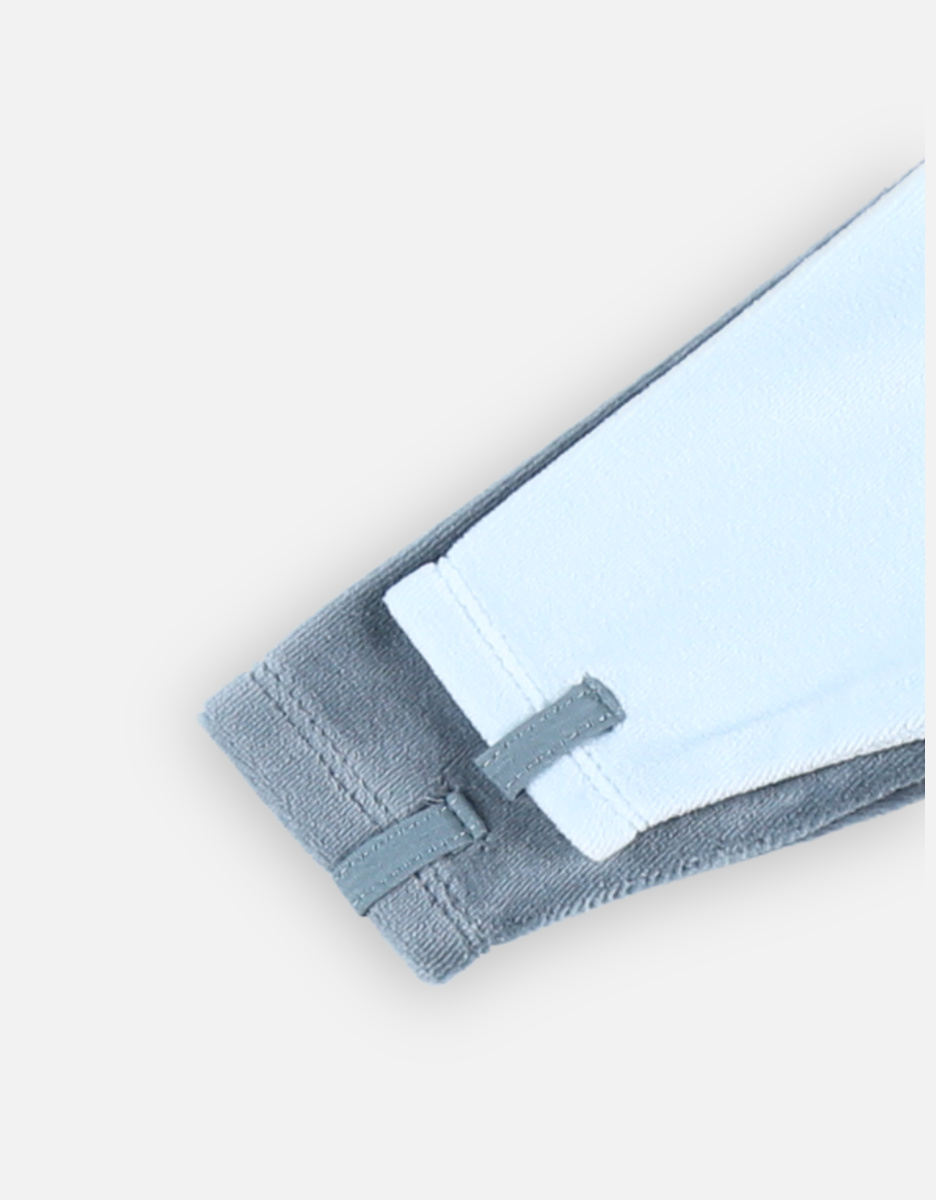 Set with 2 1-piece pyjamas, teal/light blue
This product is sold out and will not be available in the future.
This set of 2 teal and light blue velvet sleep-well pyjamas with a cute dinosaur print is absolutely adorable!
A must-have in your baby's night wardrobe, this set of two pyjamas is super practical and enhanced with snap buttons on the crotch and at the front to ease the child's change, as well as with elasticated ankles that keep the feet steady.
You will also appreciate its comforter tie on the edge of the sleeve to avoid losing their favourite comforter!
-10% all year round
Annual subscription €20
Reference: Z280371