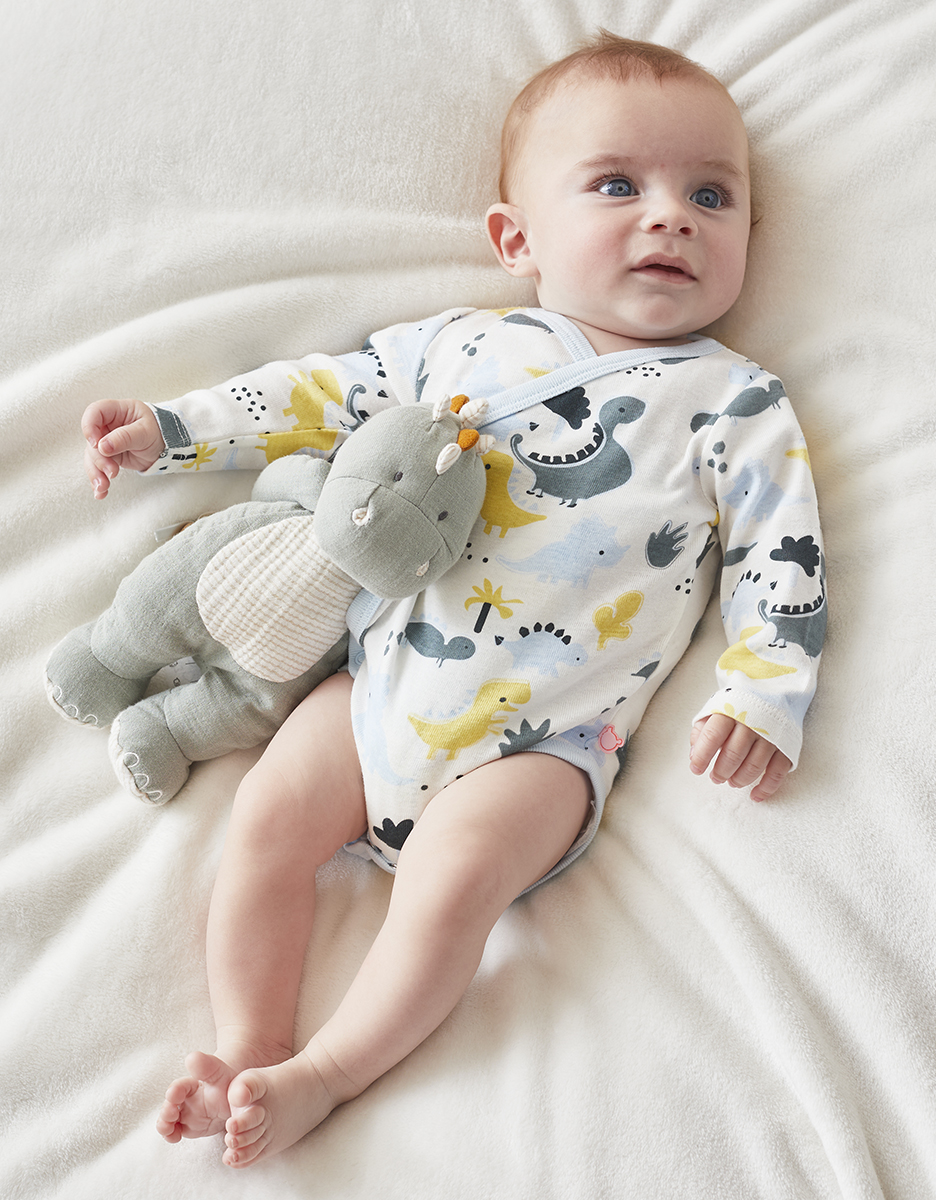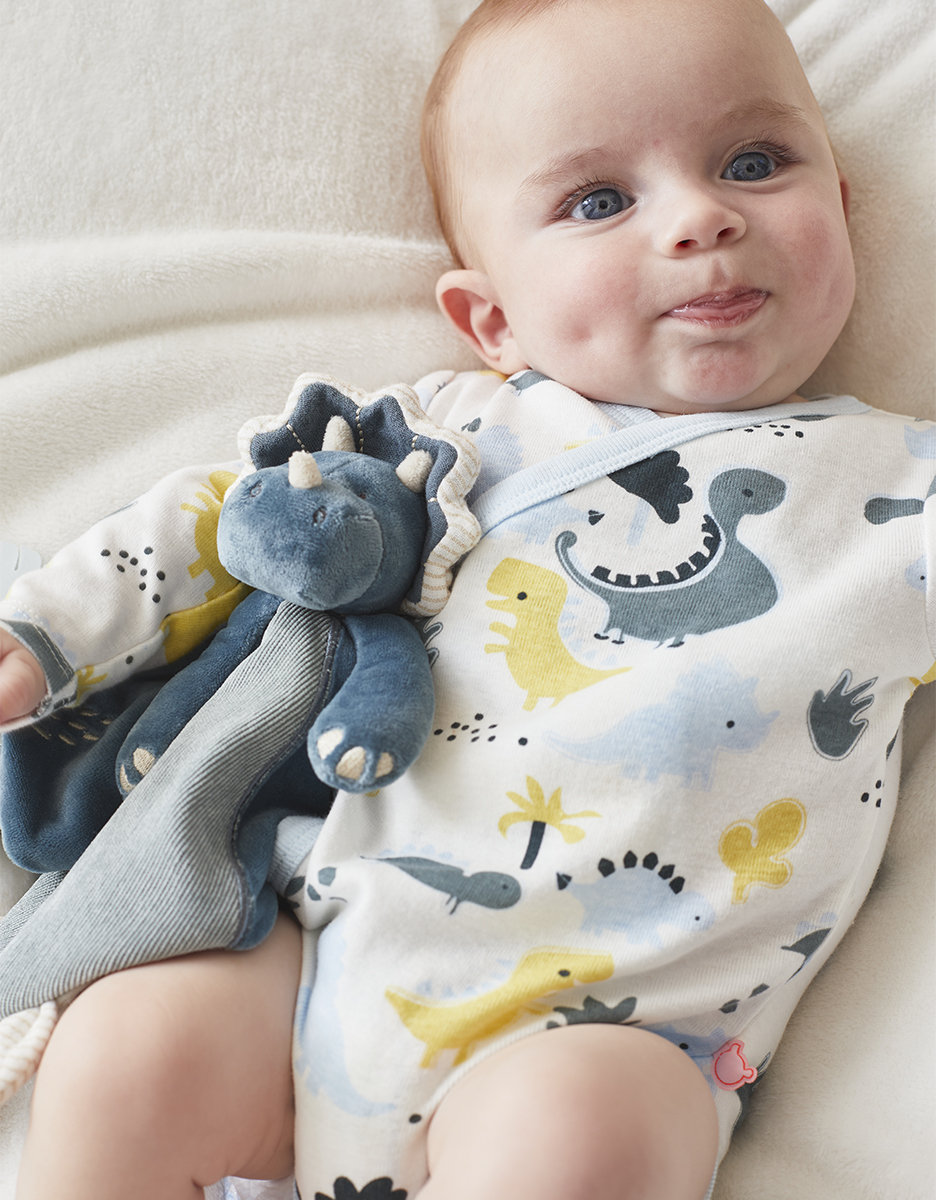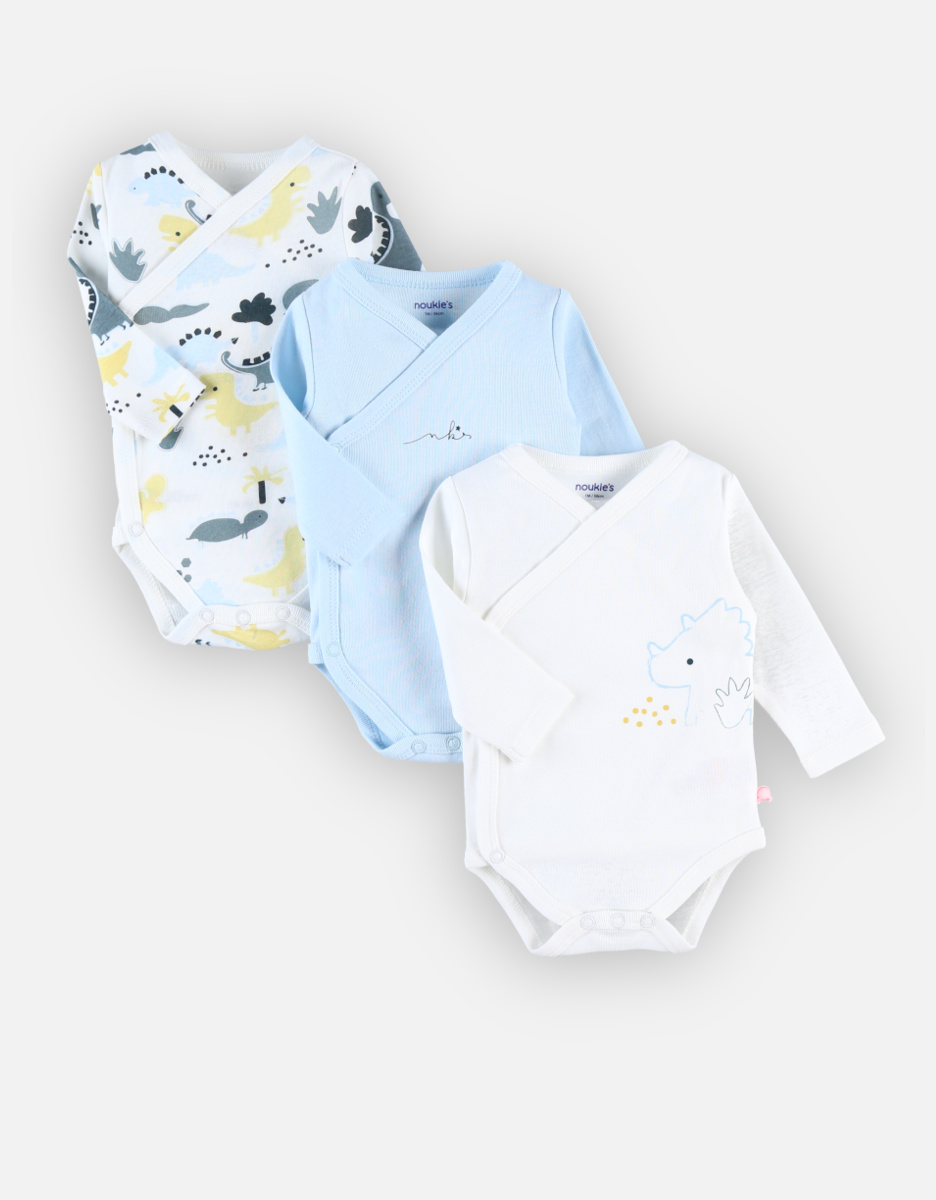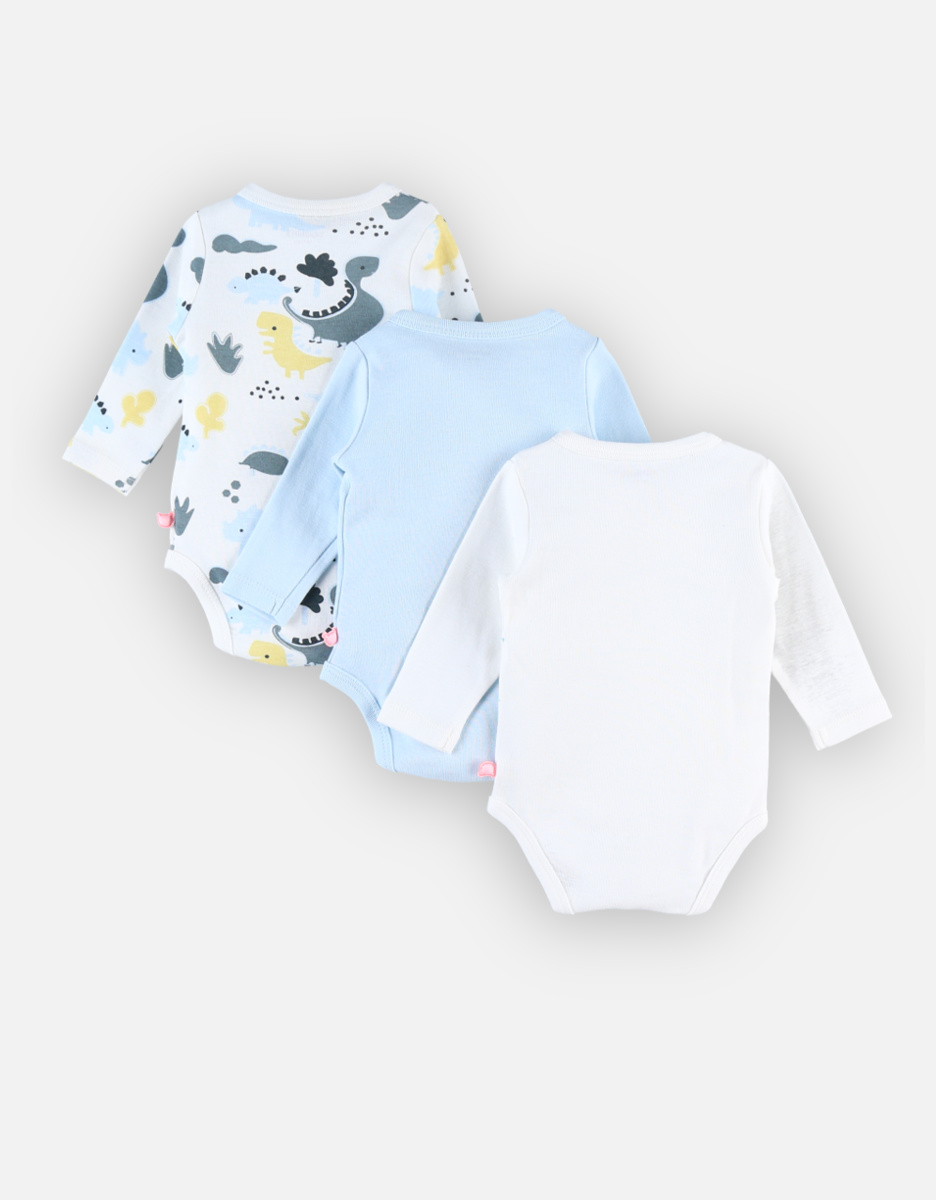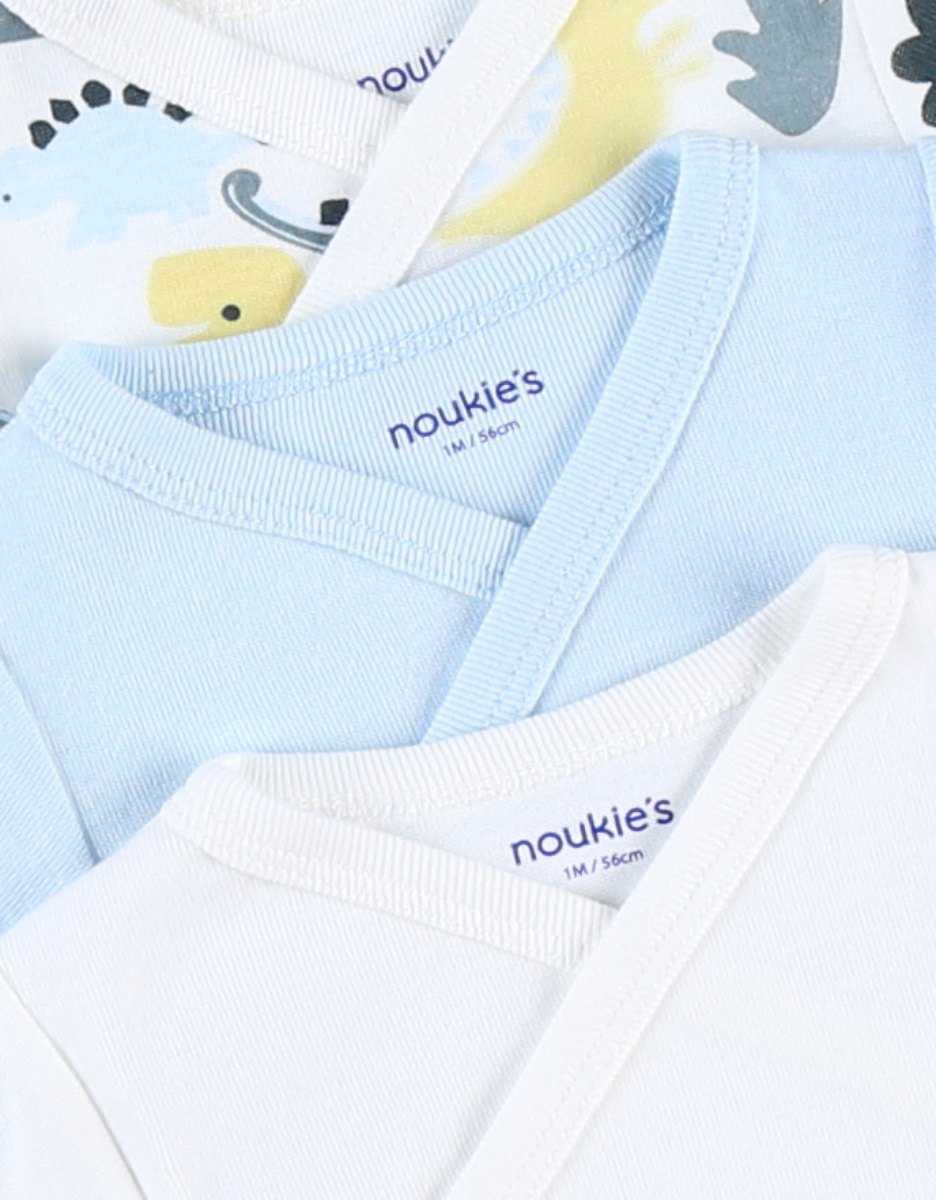 Set with 3 organic cotton bodysuits, off-white/blue
This product is sold out and will not be available in the future.
The set of 3 light blue and off-white cross-over long-sleeved bodysuits is a must-have for your baby's daily outfit. We are fond of their dinosaur print !
The long-sleeved bodysuit is comfortable and follows your child's movements. Practical, it makes changing and dressing easier without having to put it over your baby's head thanks to its front opening.
It is also made of 100% organic cotton to protect your baby's fragile skin.
-10% all year round
Annual subscription €20
Reference: Z280181