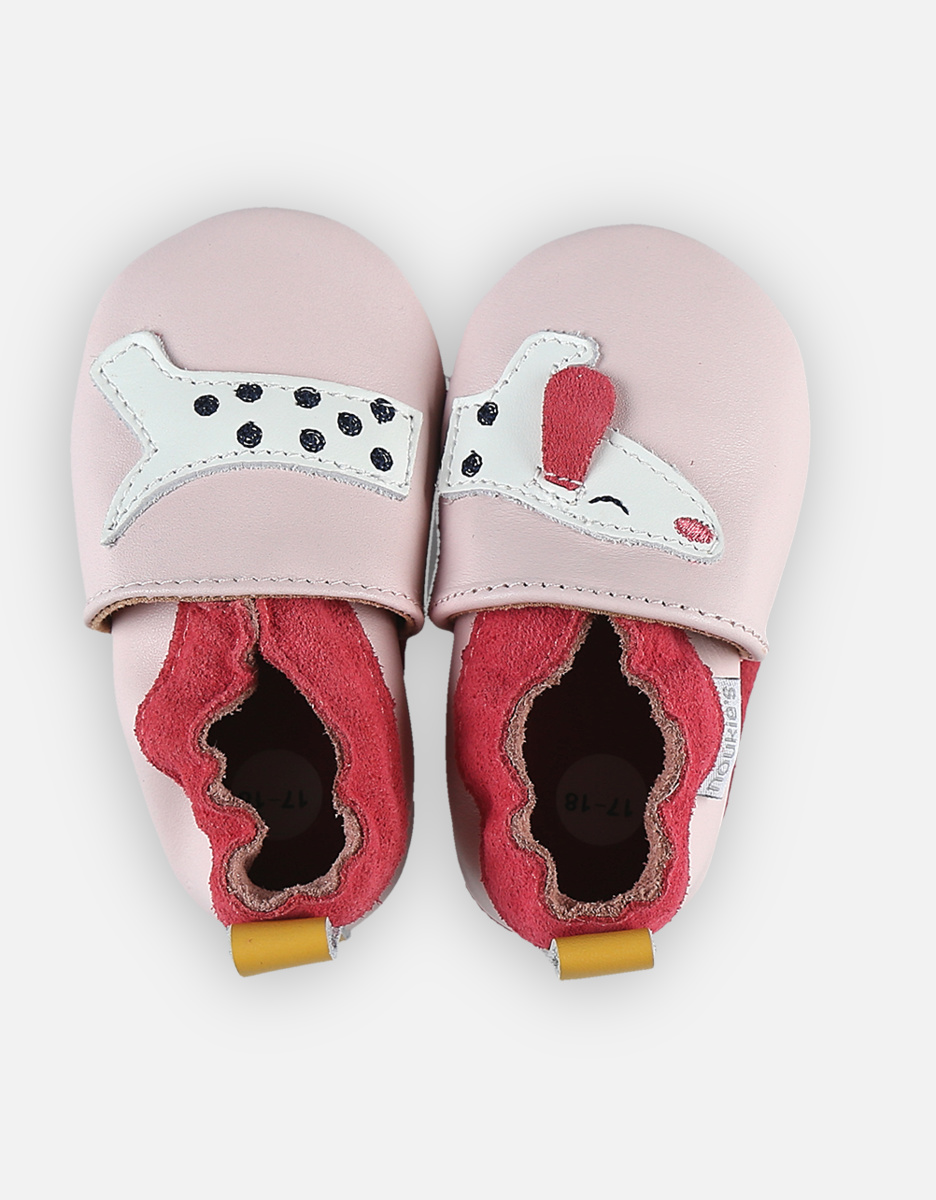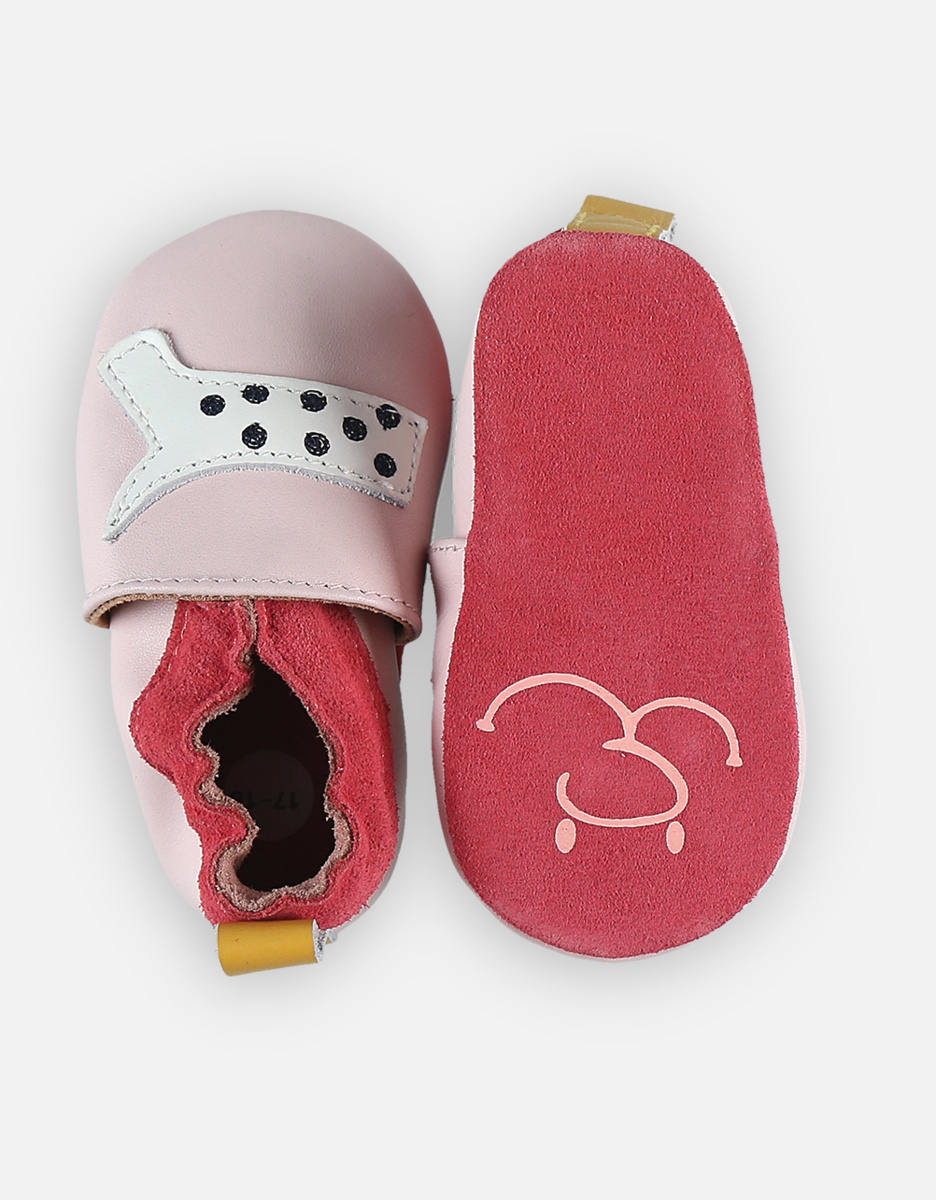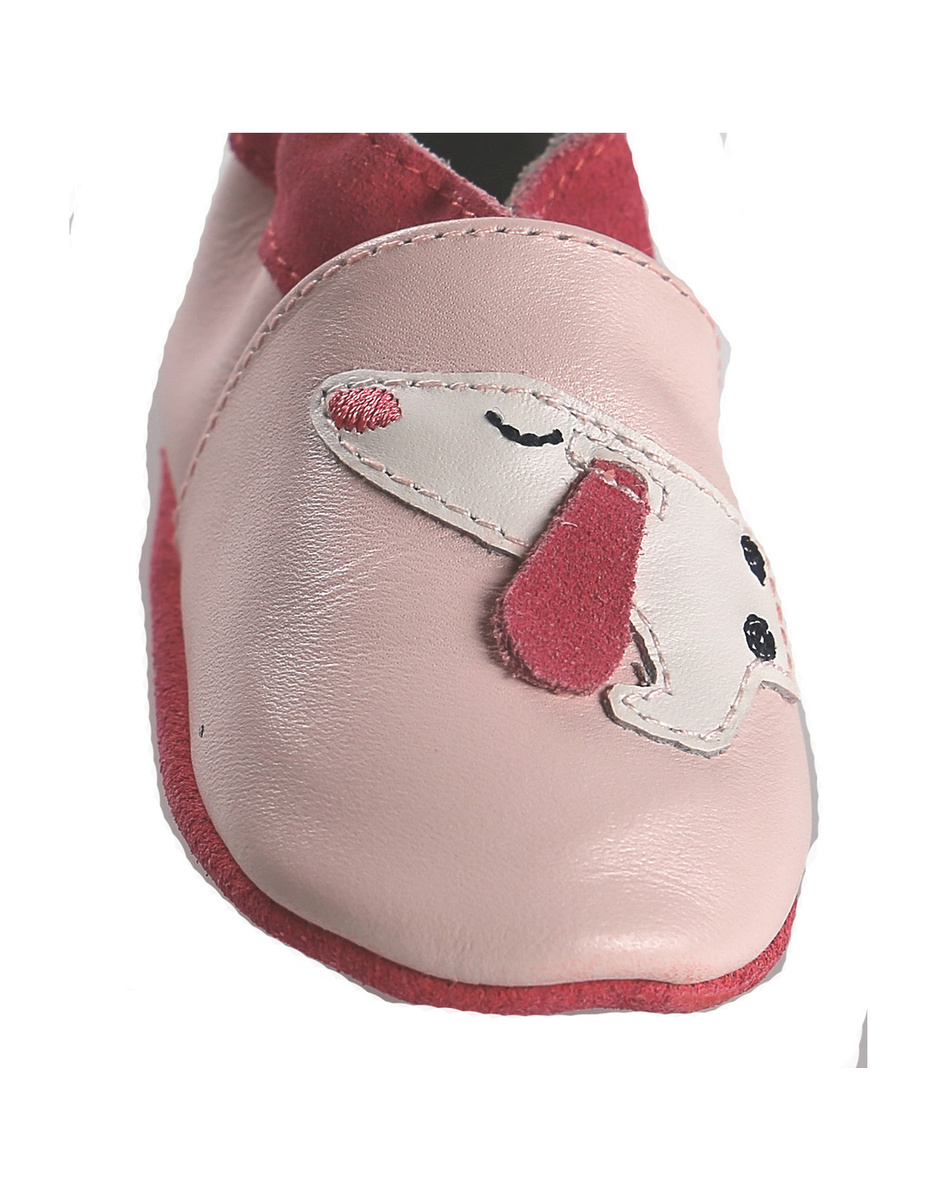 Slippers Leather Pink Dog
This product is sold out and will not be available in the future.
The pale pink elasticated leather booties embroidered little dog are both soft and comfortable, they accompany babies and little girls alike. Easy to put on thanks to the small tab at the back, they do not squeeze too tightly the feet of the little ones thanks to their elastic. We love the little ears of the embroidered dog, so cute!
-10% all year round
Annual subscription €20
Reference: Z001442
Wash stains with a wet cloth