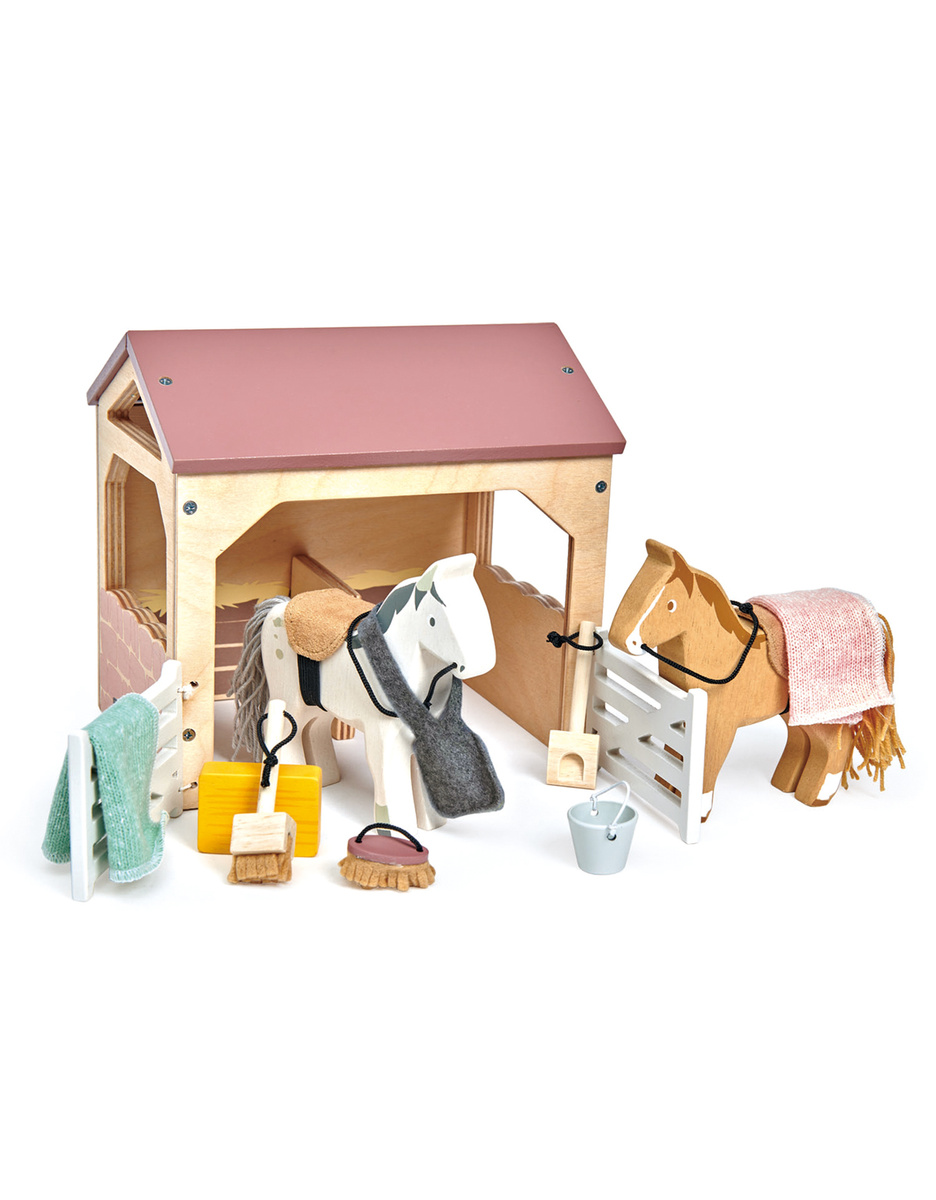 Stable and 2 ponies
This product is sold out and will not be available in the future.
This adorable stable will be the house of your 2 fellow pony's. Take good care of them with the brush and special carpet. They also like to go for hike from time to time. The set includes a wooden stable, two cute wooden pony's and all the accessories needed to take good care of them (brushes, carpets, buckets and shovel). Watch your children organizing space and creativity.
This toy can aid hand eye coordination and promote imaginative and creative play.
All Tenderleaf toys are made from sustainable rubber wood and responsibly sourced plywood, colored with soft non-toxic colors for a contemporary style.
Reference: 4608165