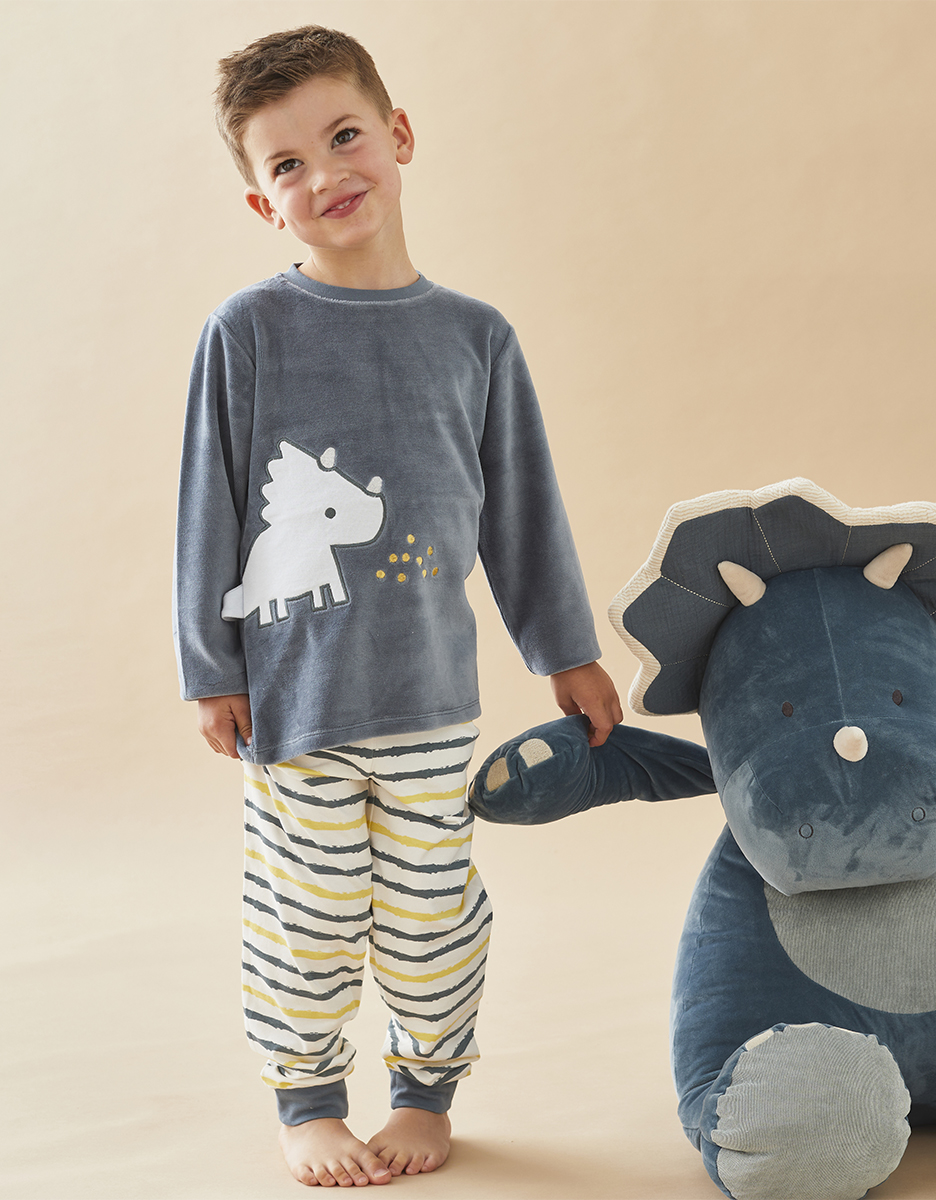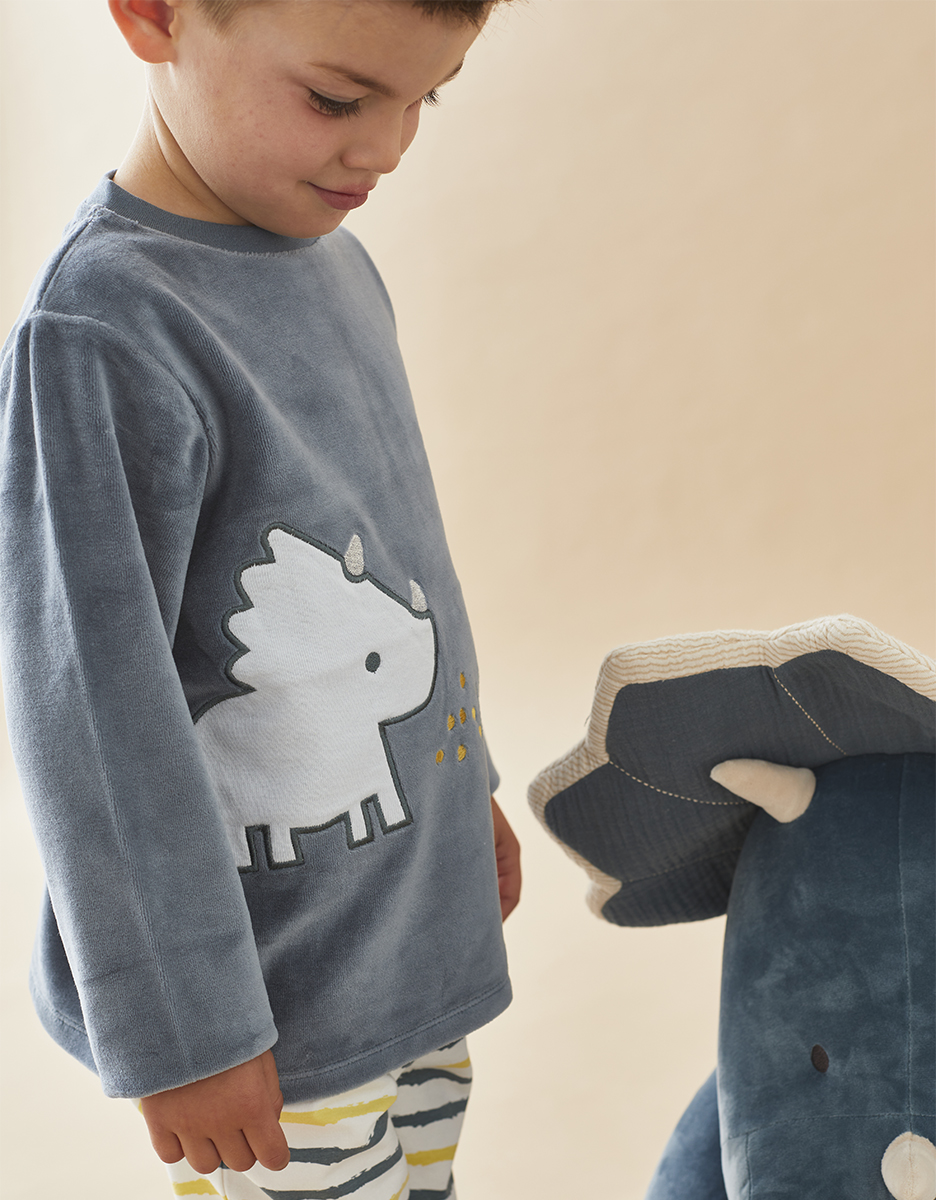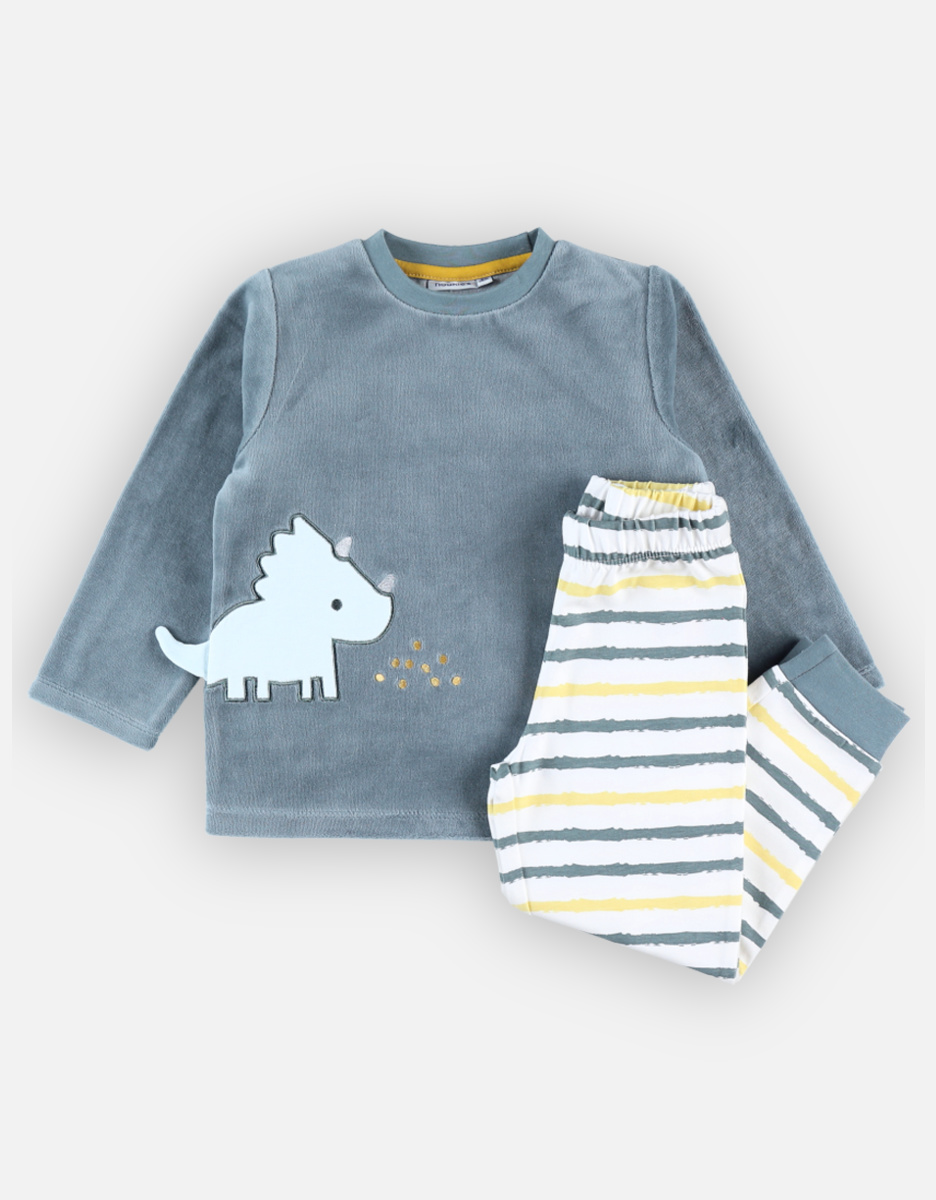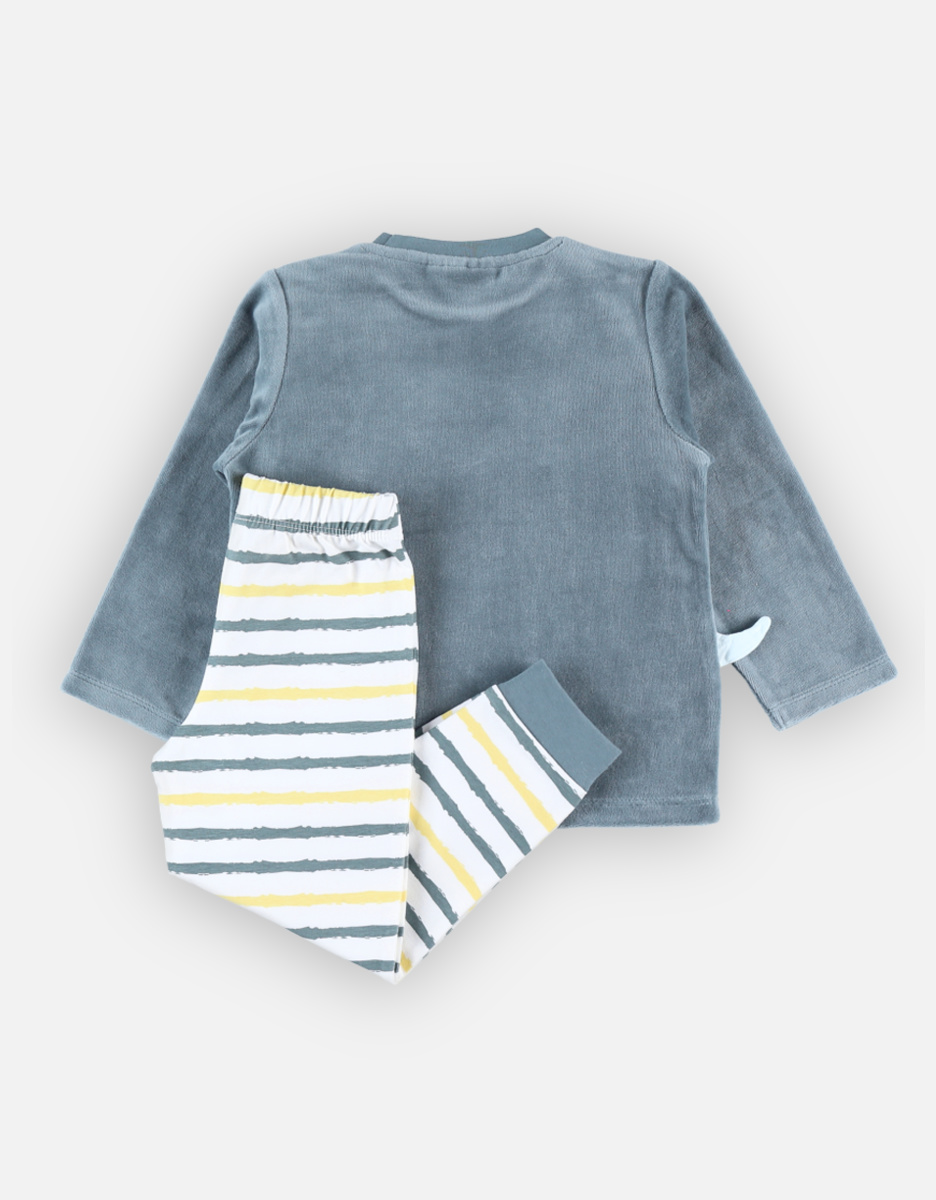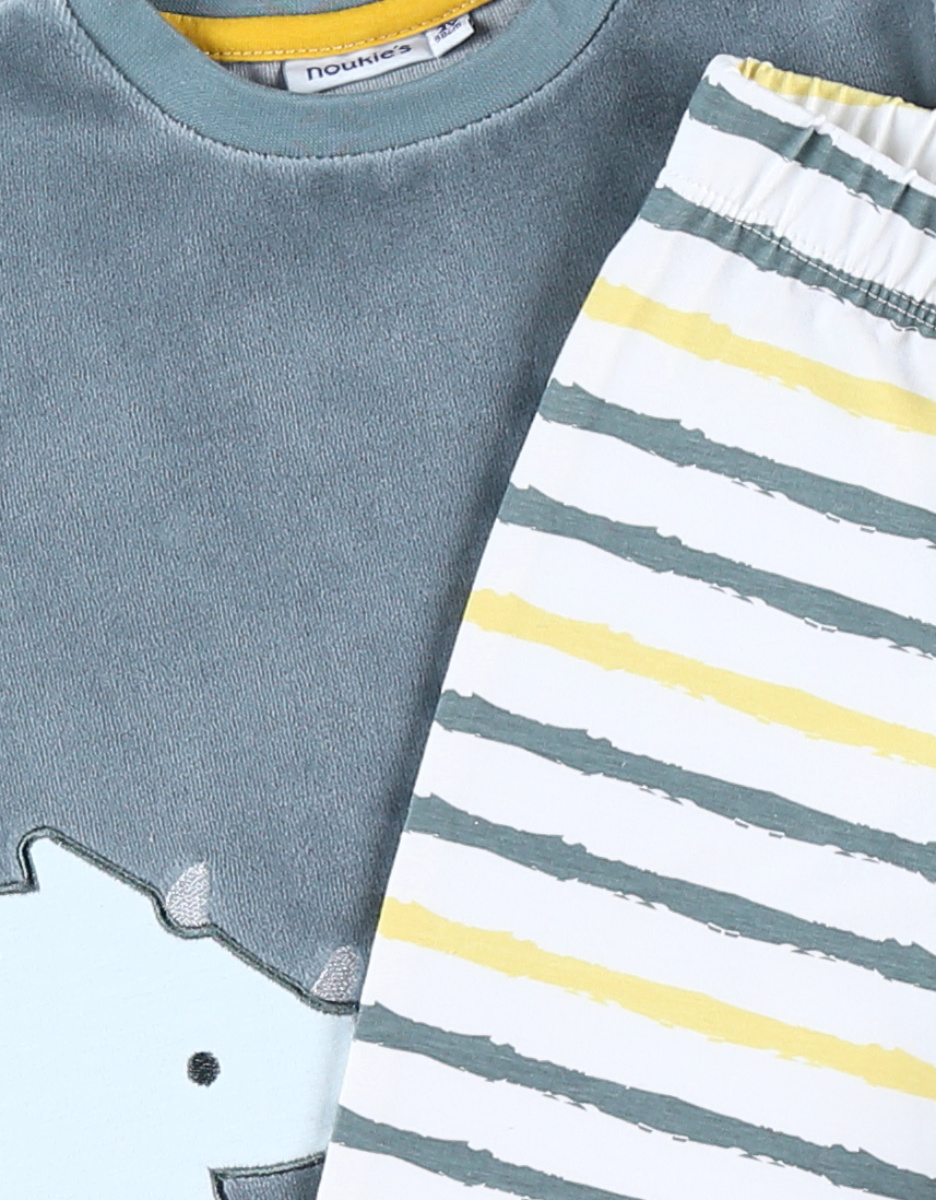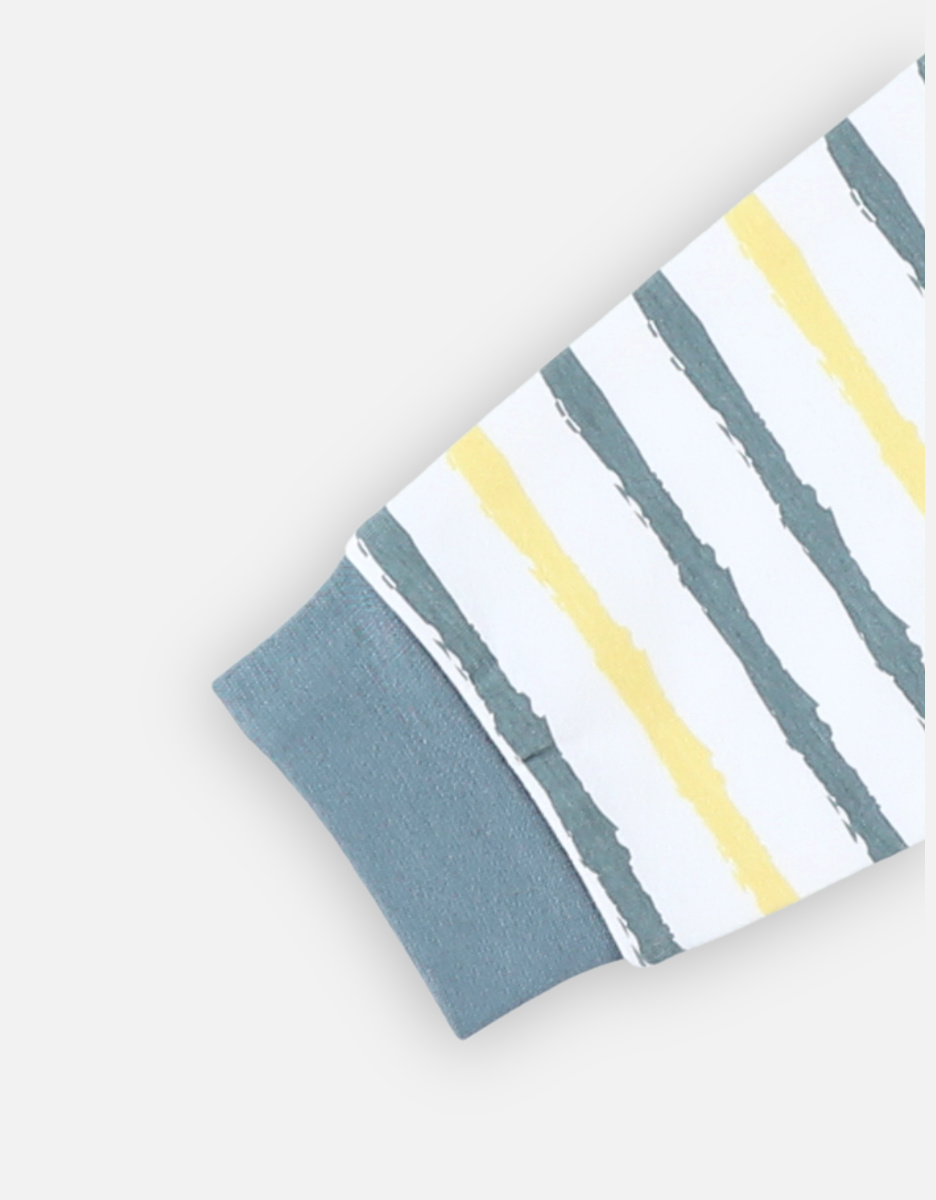 Velvet en jersey 2-piece pyjamas with dinosaurus, teal/off-white
This product is sold out and will not be available in the future.
The teal two-piece pyjamas are a must in your child's night wardrobe.
The velvet long-sleeved t-shirt embroidered with a sky blue stegosaurus and the striped jersey pants with an elastic waistband have been designed to guarantee maximum comfort for your child throughout the night to help them spend peaceful nights.
-10% all year round
Annual subscription €20
Reference: Z280141