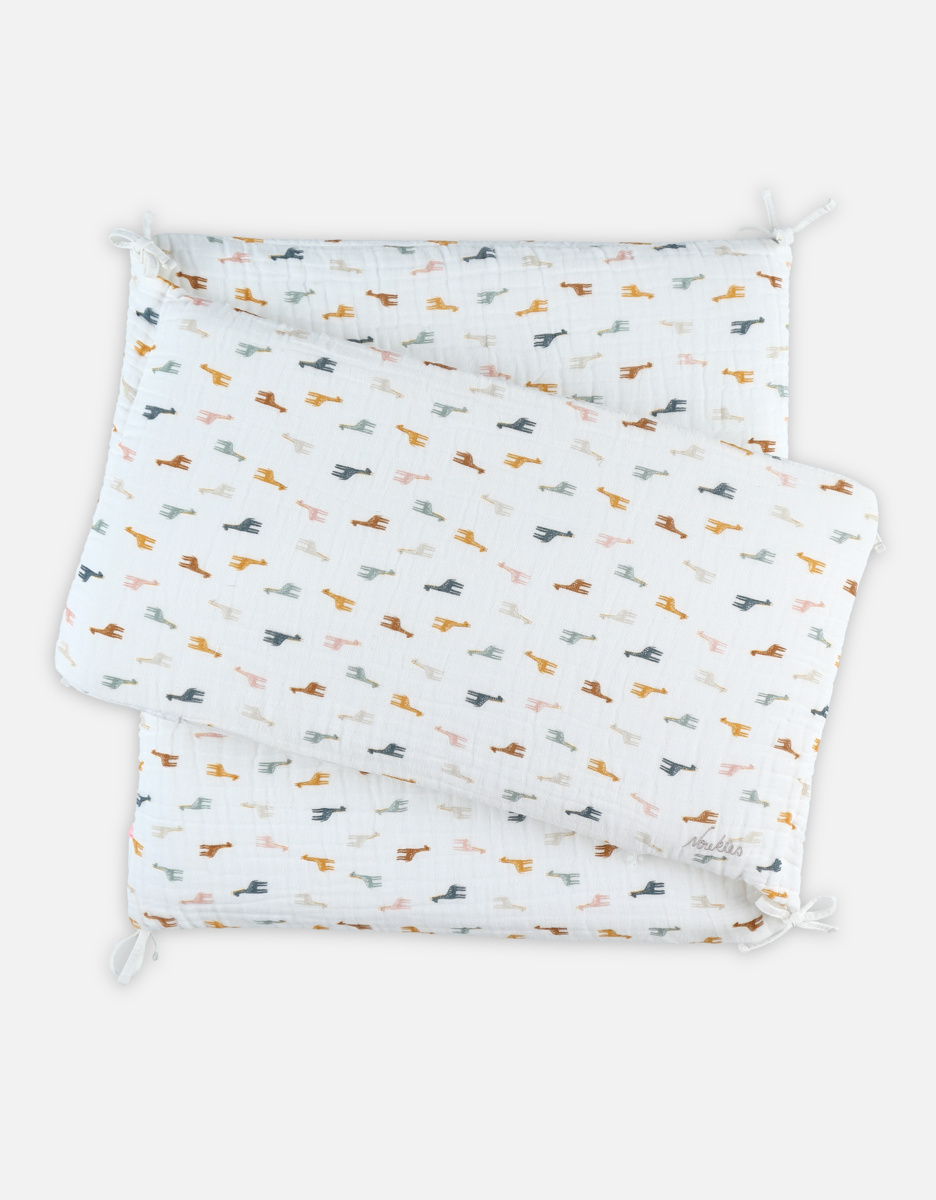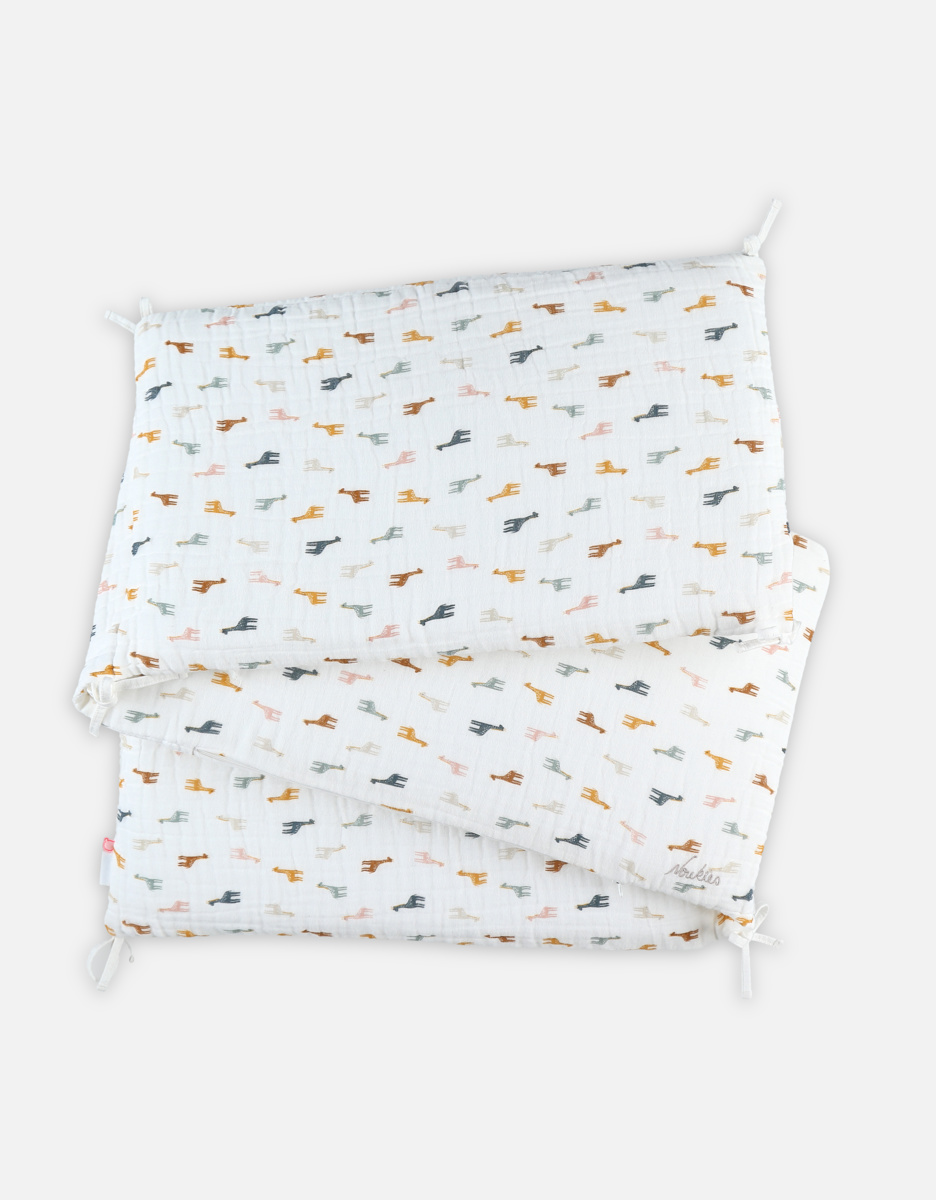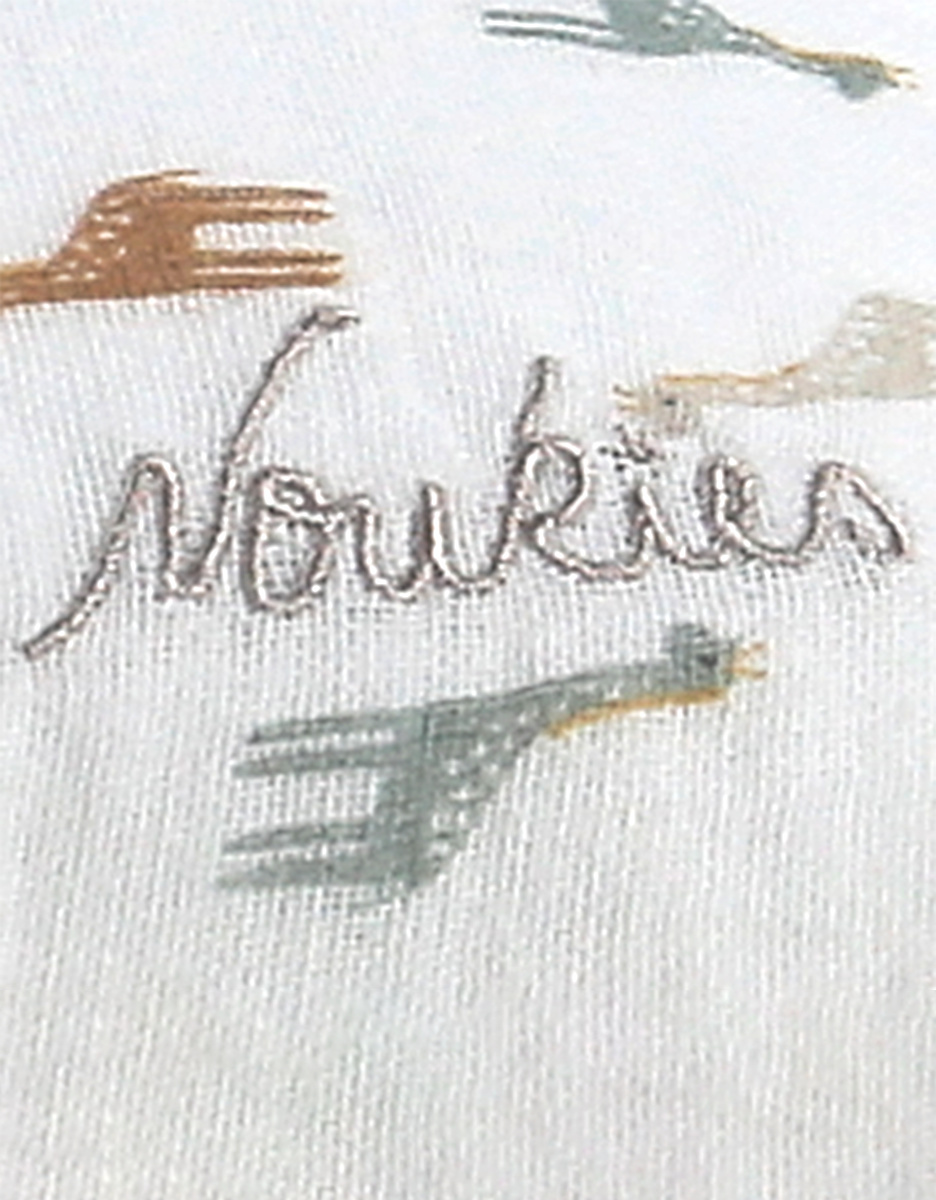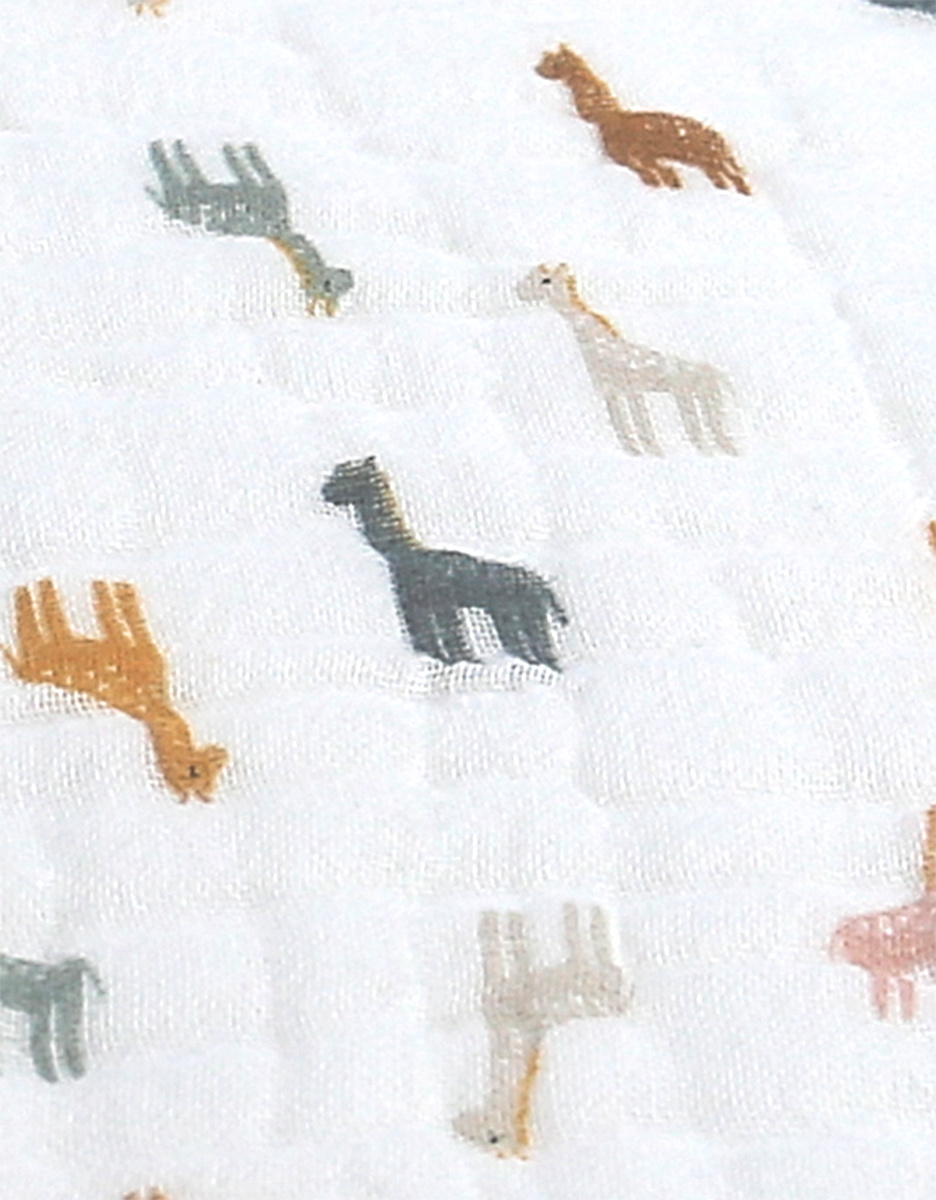 Breathable bed bumper with giraffe print, ORGANIC muslin
Noukie's 100% breathable bed bumper is an innovation not to be missed. Its "honeycomb" structure padding promotes air circulation. The bed bumper is made of organic cotton muslin with a nice giraffe pattern. This one is adjustable to fit inside a 60x120cm bed, as well as in 70x140cm bed. The bed bumper cover is removable and can easily be washed.
-10% all year round
Annual subscription €20
Reference: BB2121.04
Machine wash at 30° and in the dryer to preserve the embossed effect of the cotton muslin. However, it is not advisable to put the cushions in the washing machine. If necessary, it is advisable to wash the cushions by hand and air dry them.