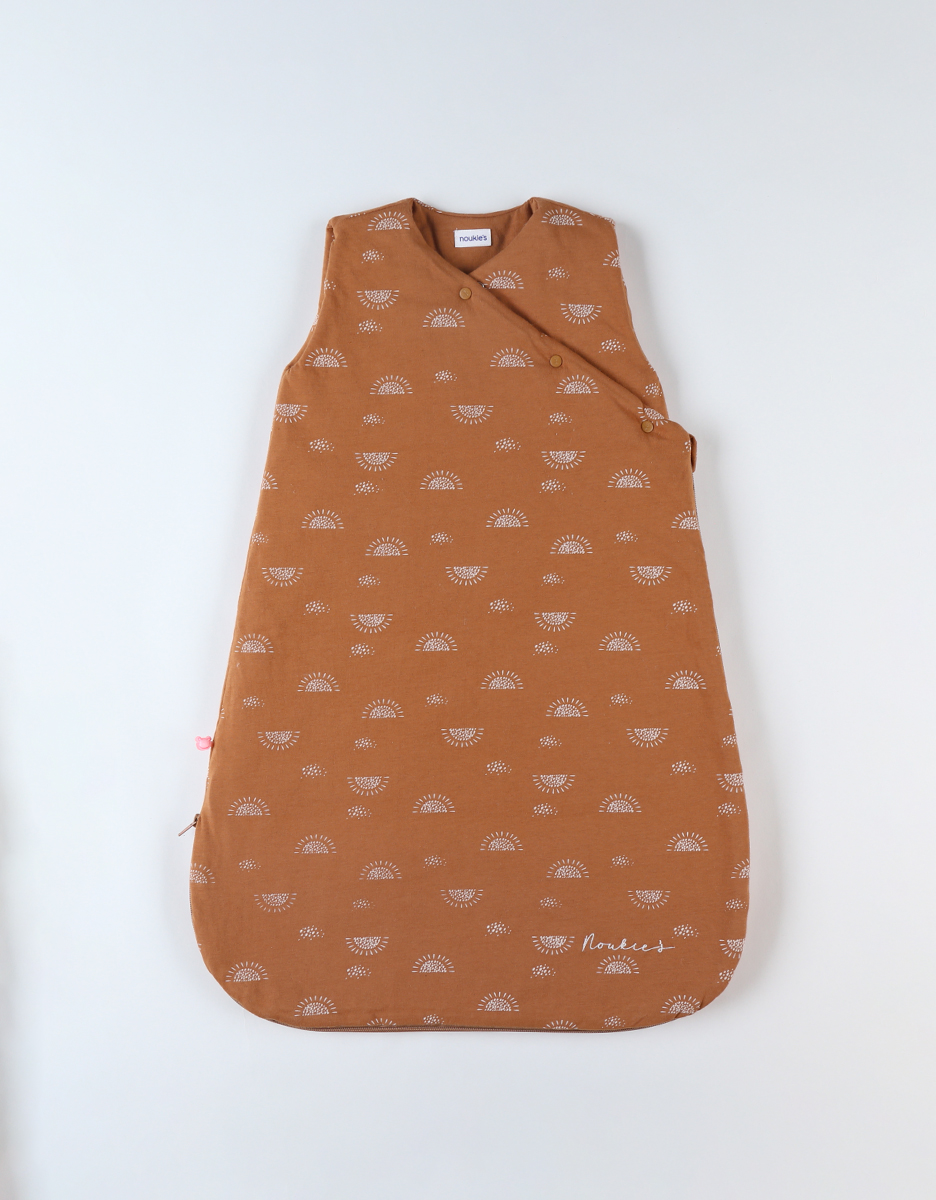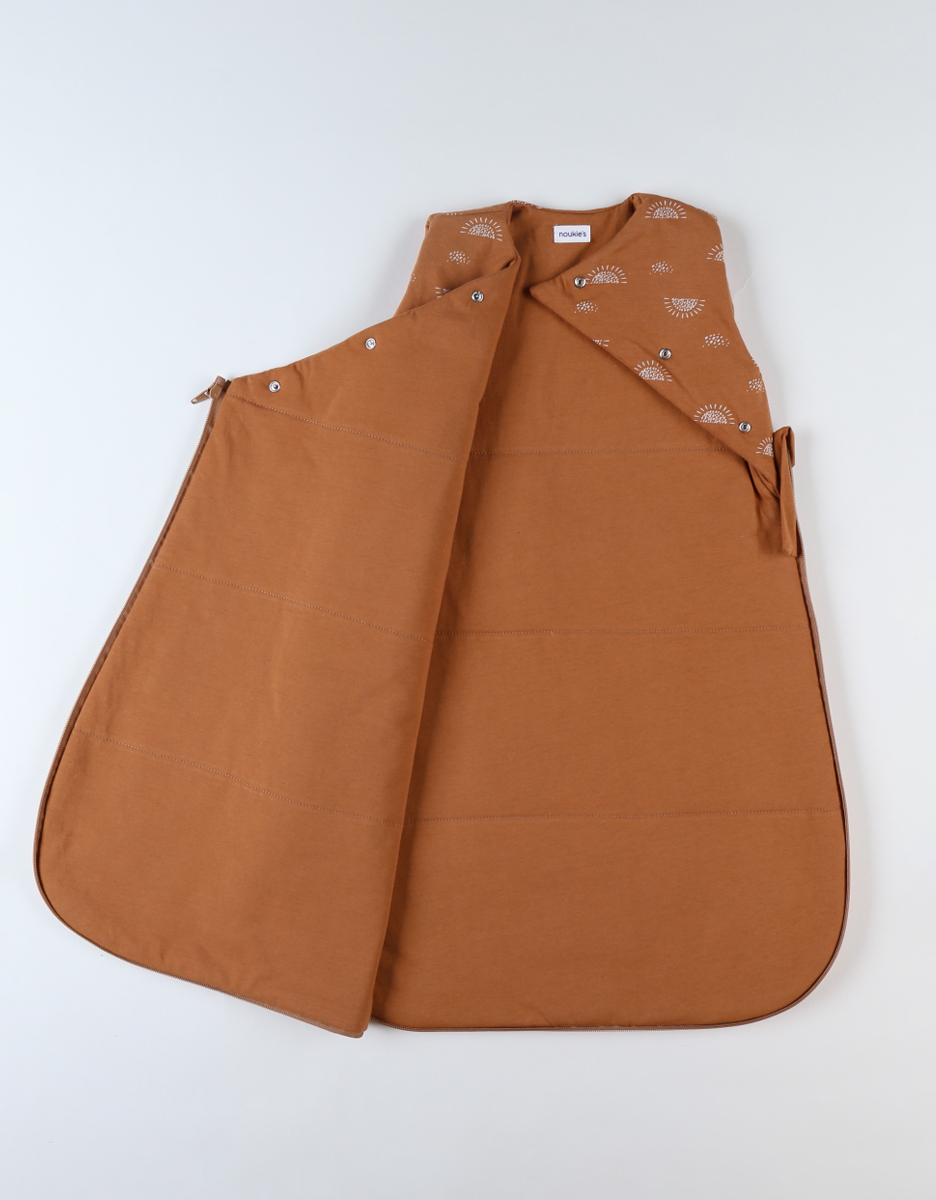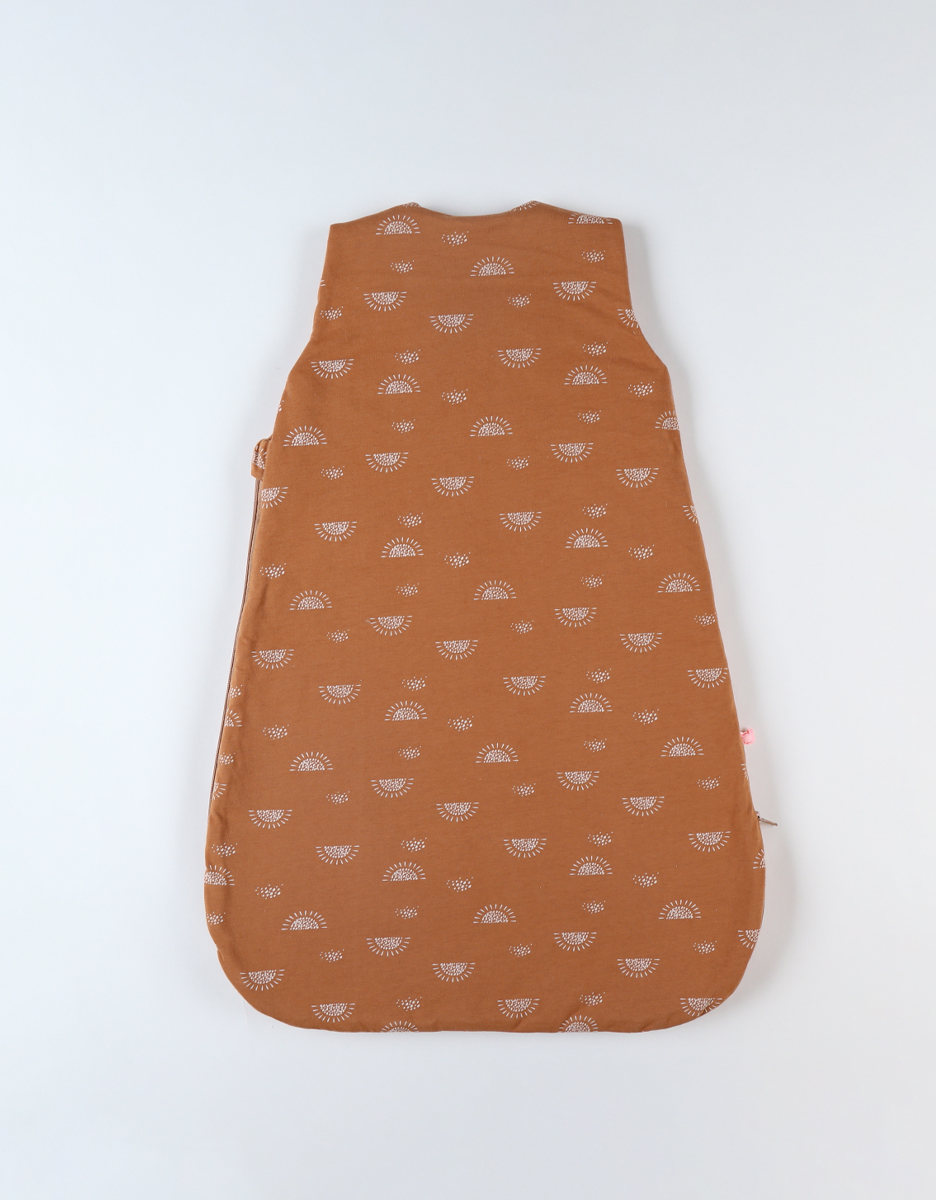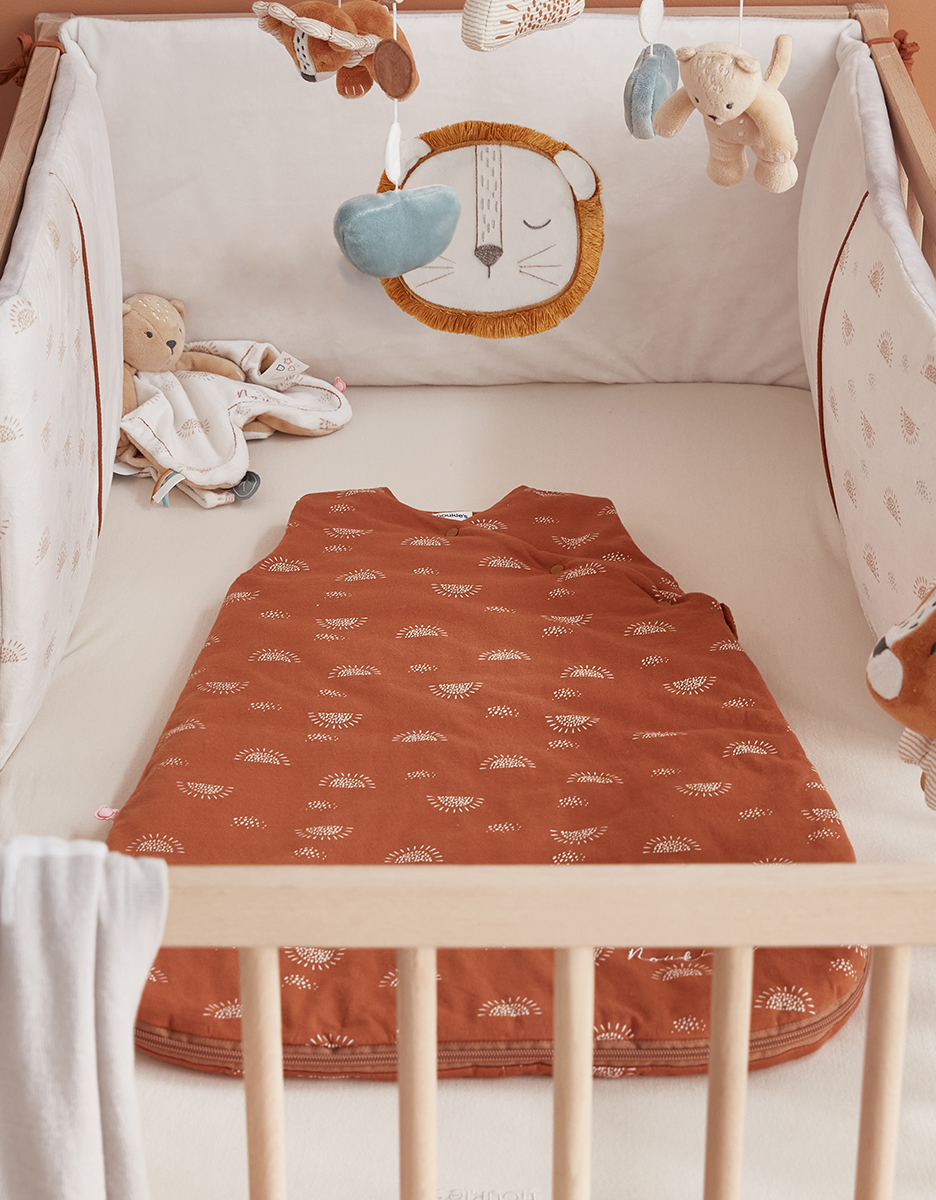 Jersey 70 cm sleeping bad with sun print, caramel
Gift wrap available
The 70 cm cm caramel sleeping bag with an all over sun print ensures a good night's sleep. Made of ultra-soft cotton jersey, your little one will be wrapped in a soft cocoon. It ensures a good regulation of the body temperature during mid-season.
Recommended age: 1 to 6 months
Suitable for children between 55 and 75 cm
Made of quilted cotton jersey, the sleeping bag ensures warmth and comfort
Side zip closure with top/bottom opening and snaps, which eases the dressing.
Snaps on the armholes so your baby doesn't slip inside.
Oeko-Tex certified
This sleeping bag with a TOG 2.0 - 3.5 is perfect for a room temperature between 16° and 21°C.
-10% all year round
Annual subscription €20
Reference: BB2239.05
Wash at 30° - dryer recommended - ironing is not necessary - no dry cleaning