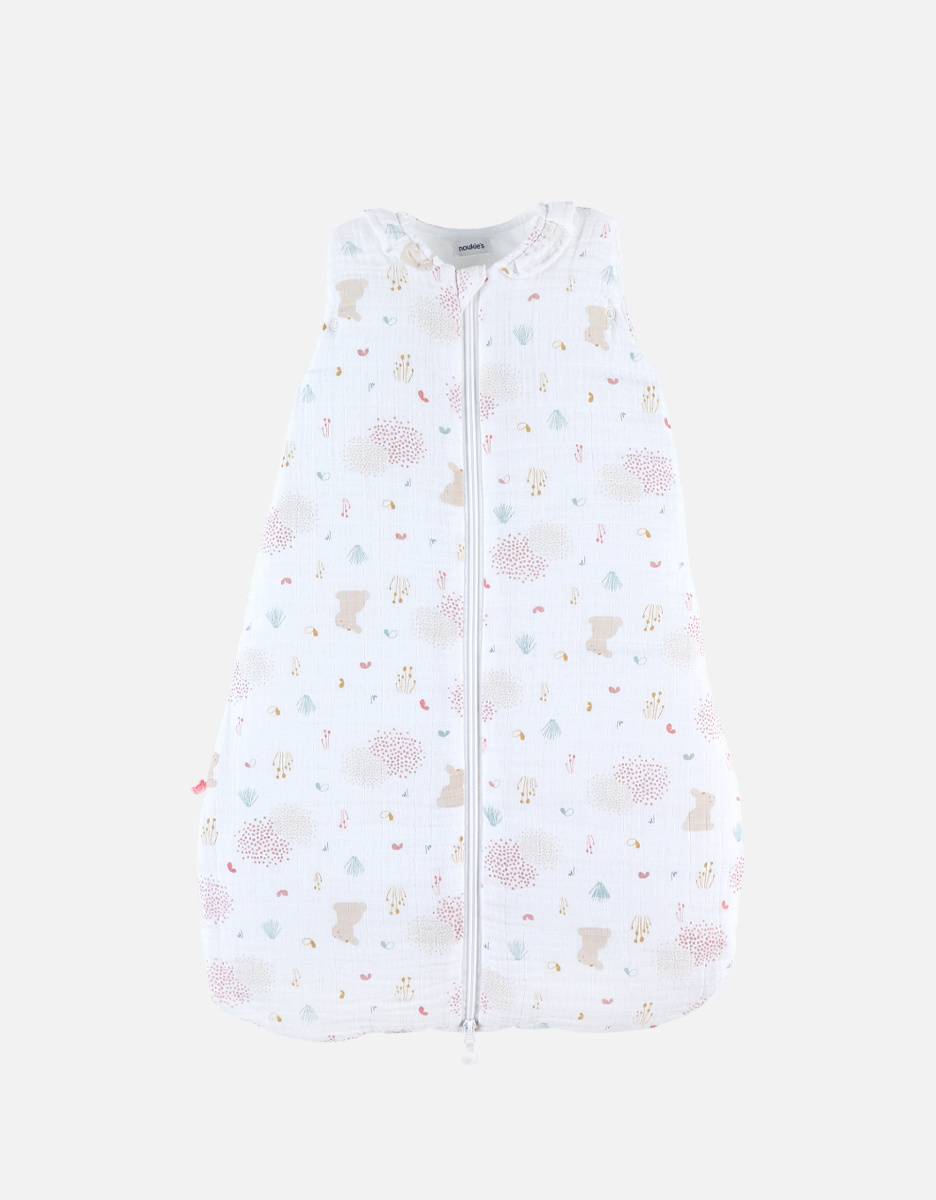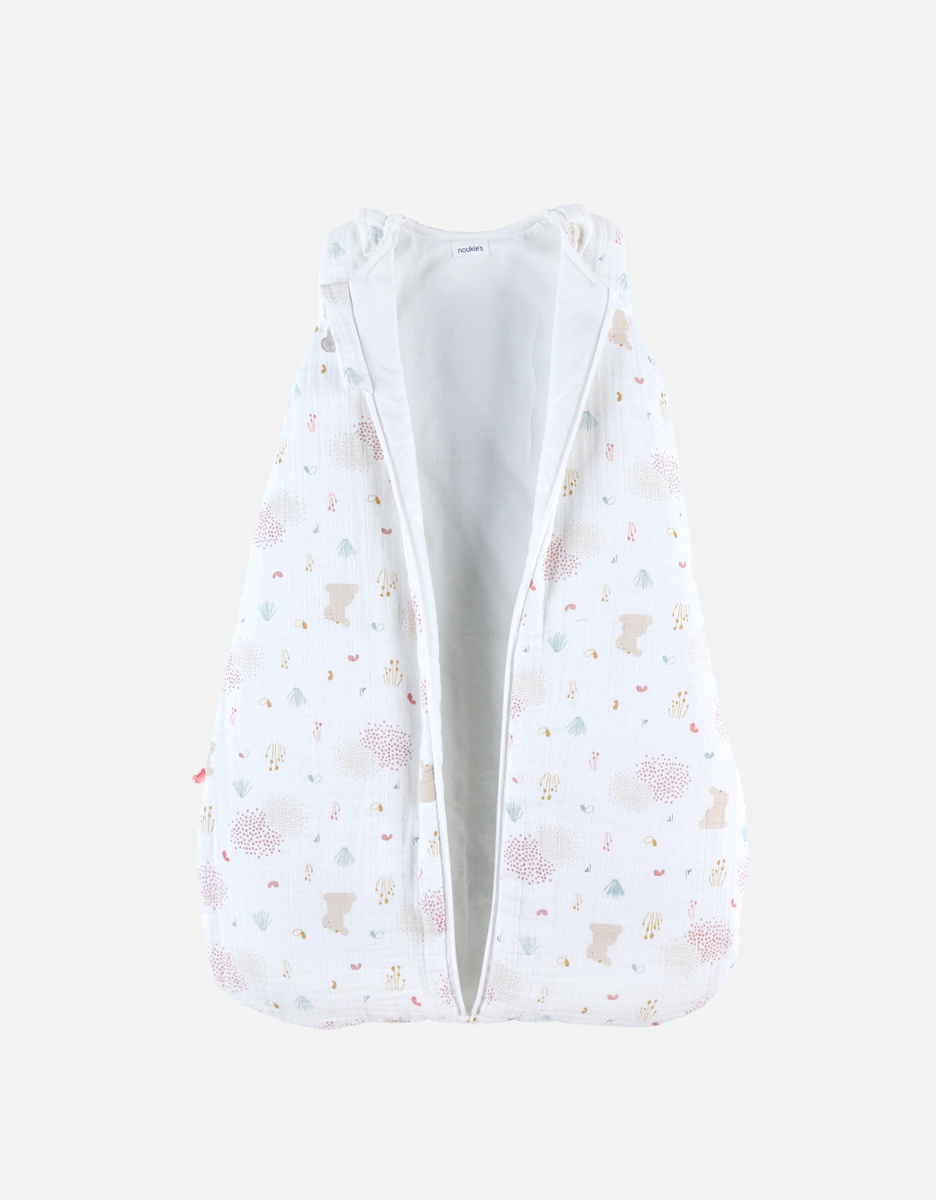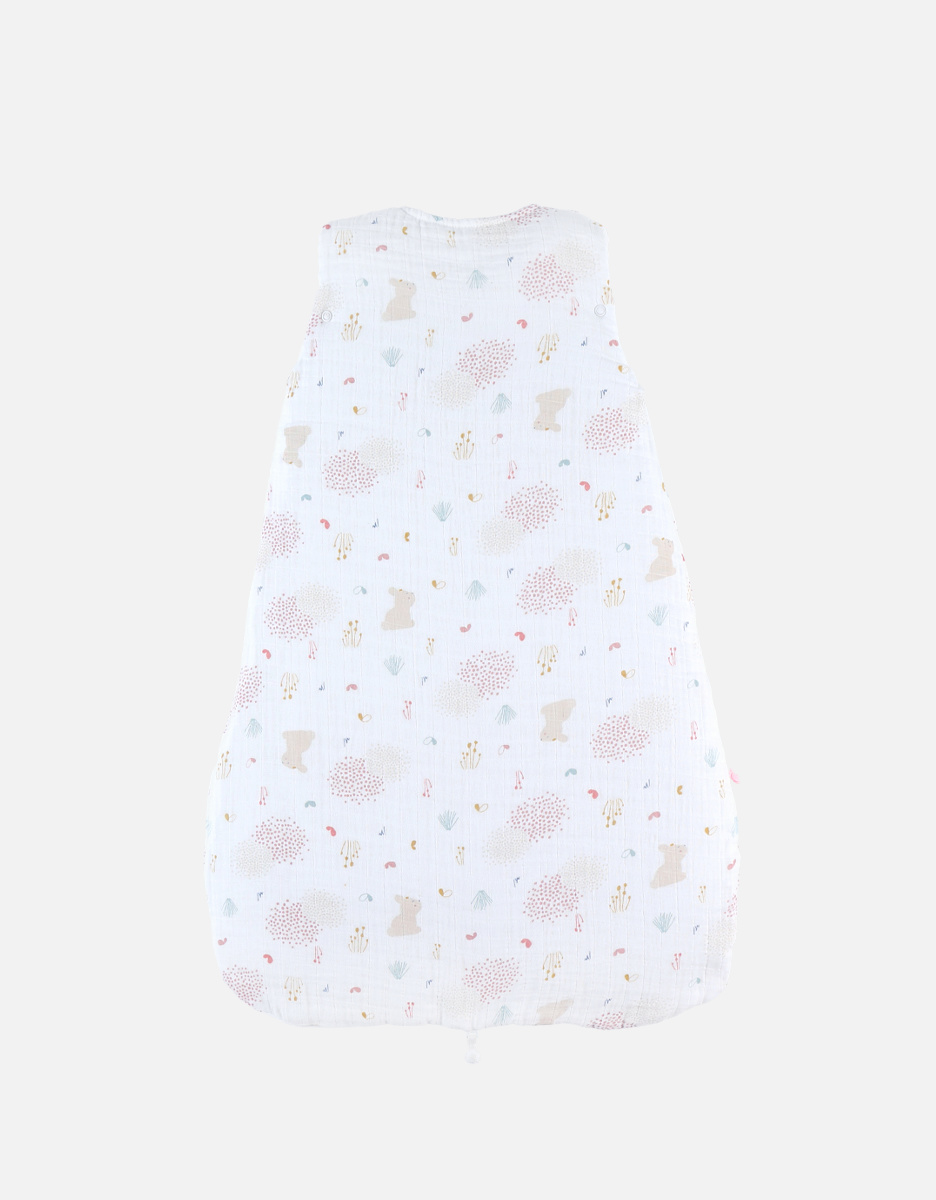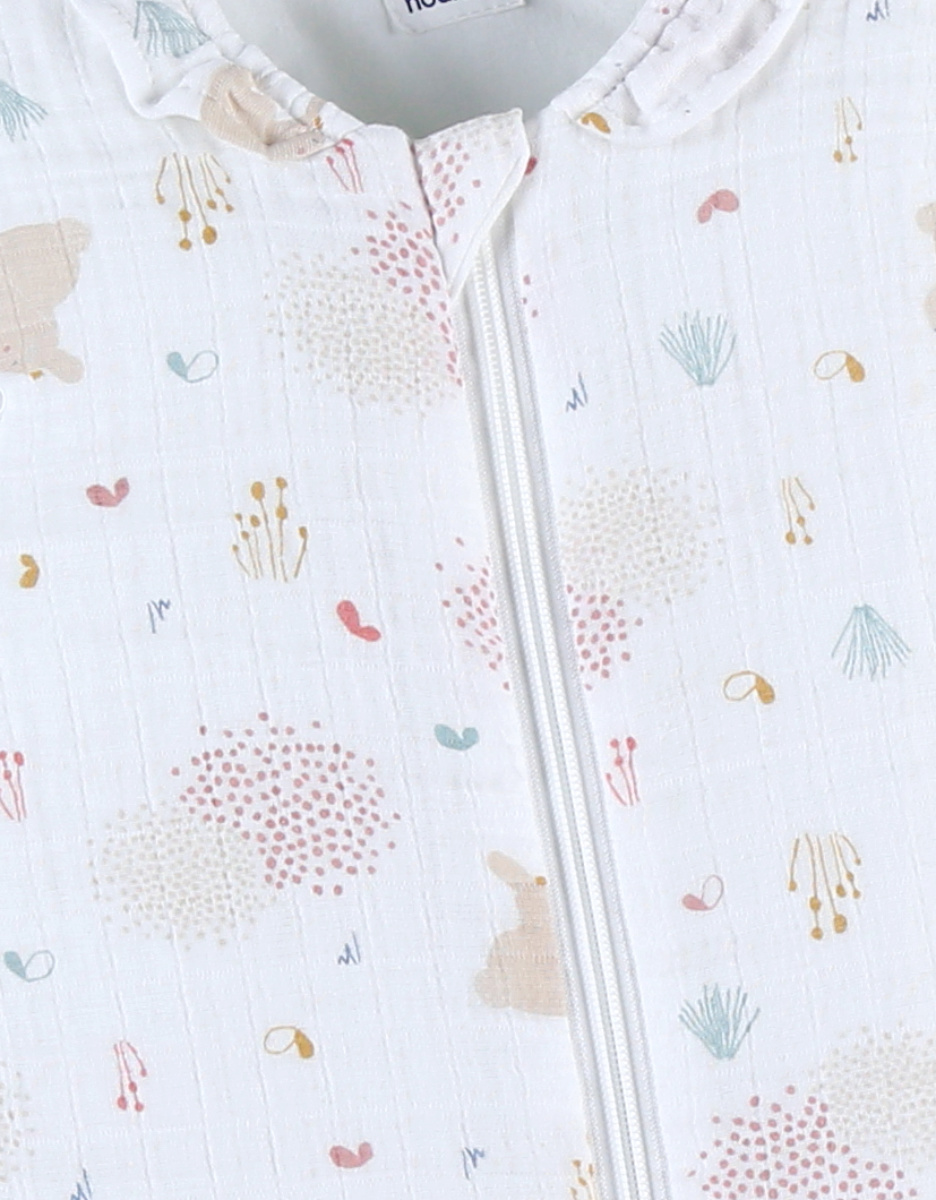 Quilted organic cotton muslin 70 cm sleeping bag, off-white
The 70 cm off-white sleeping bag made of quilted organic cotton muslin is ideal for mid-season.
This sleeping bag with a Lina & Joy print has a snap closure at the armholes which prevents your baby from slidding inside and a zip closure, which eases changing. We are fond of the ruffled collar, which adds a girly touch.
This sleeping bag has a 1.0 to 2.0 TOG and thus can be worn when the room temperature varies between 21° and 24°C.
-10% all year round
Annual subscription €20
Reference: BB2222.51
Wash at 30°C - do not tumble dry