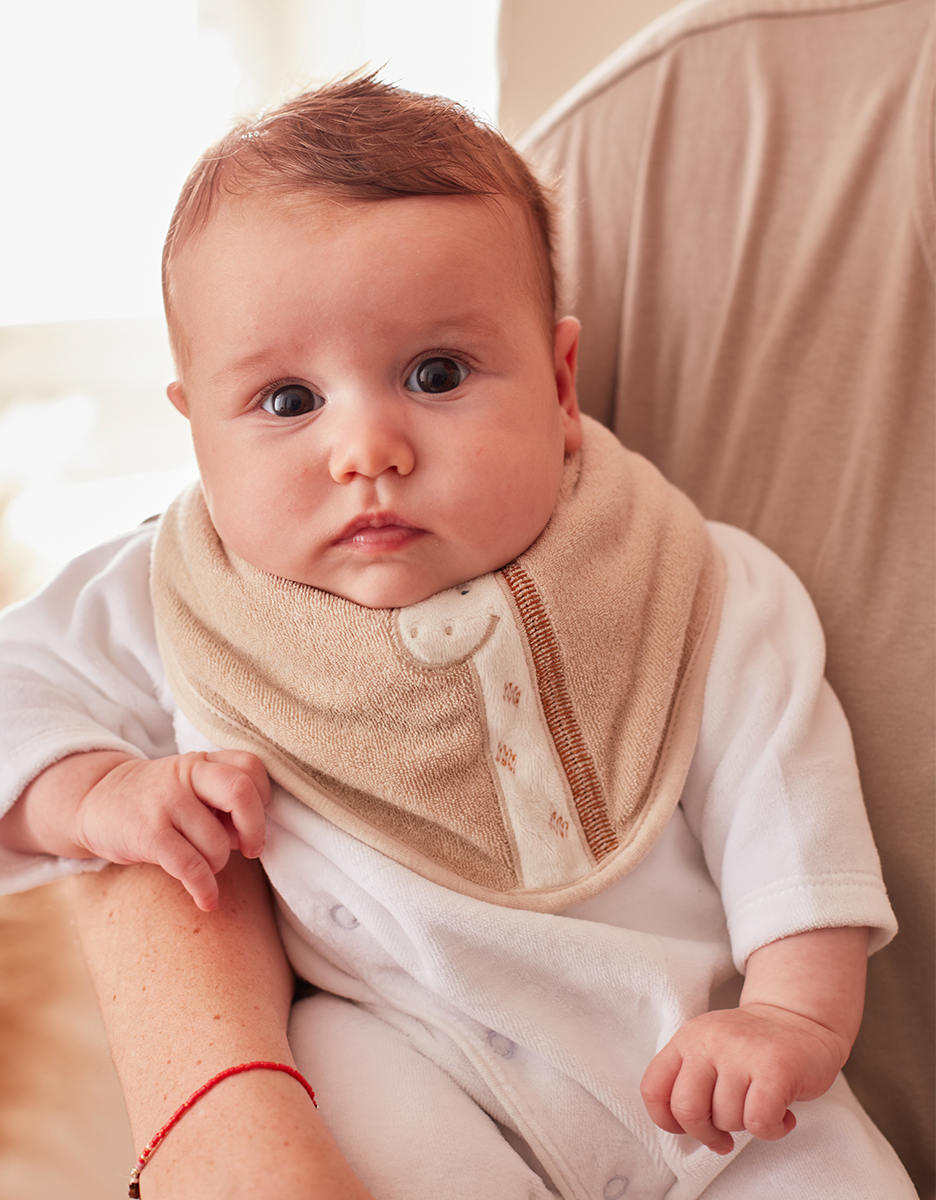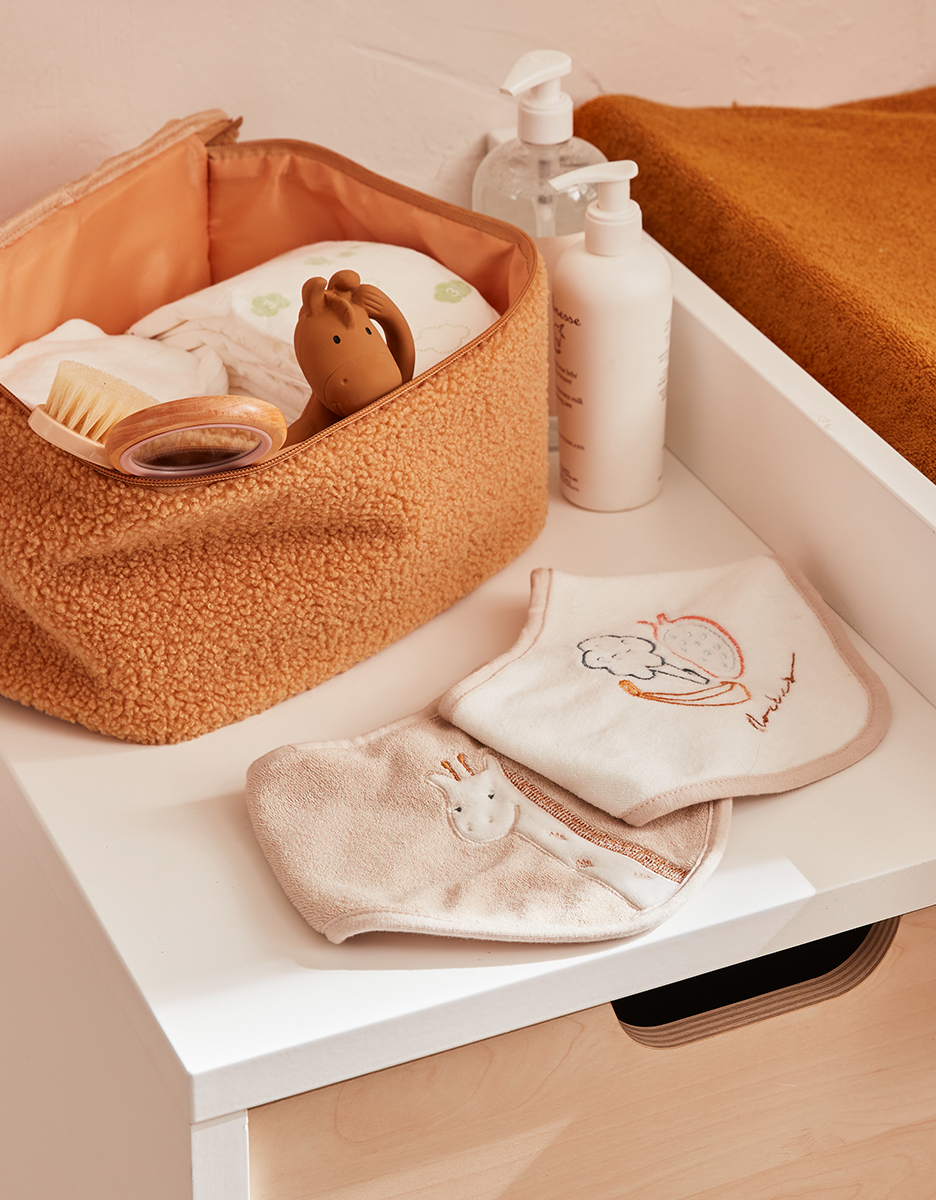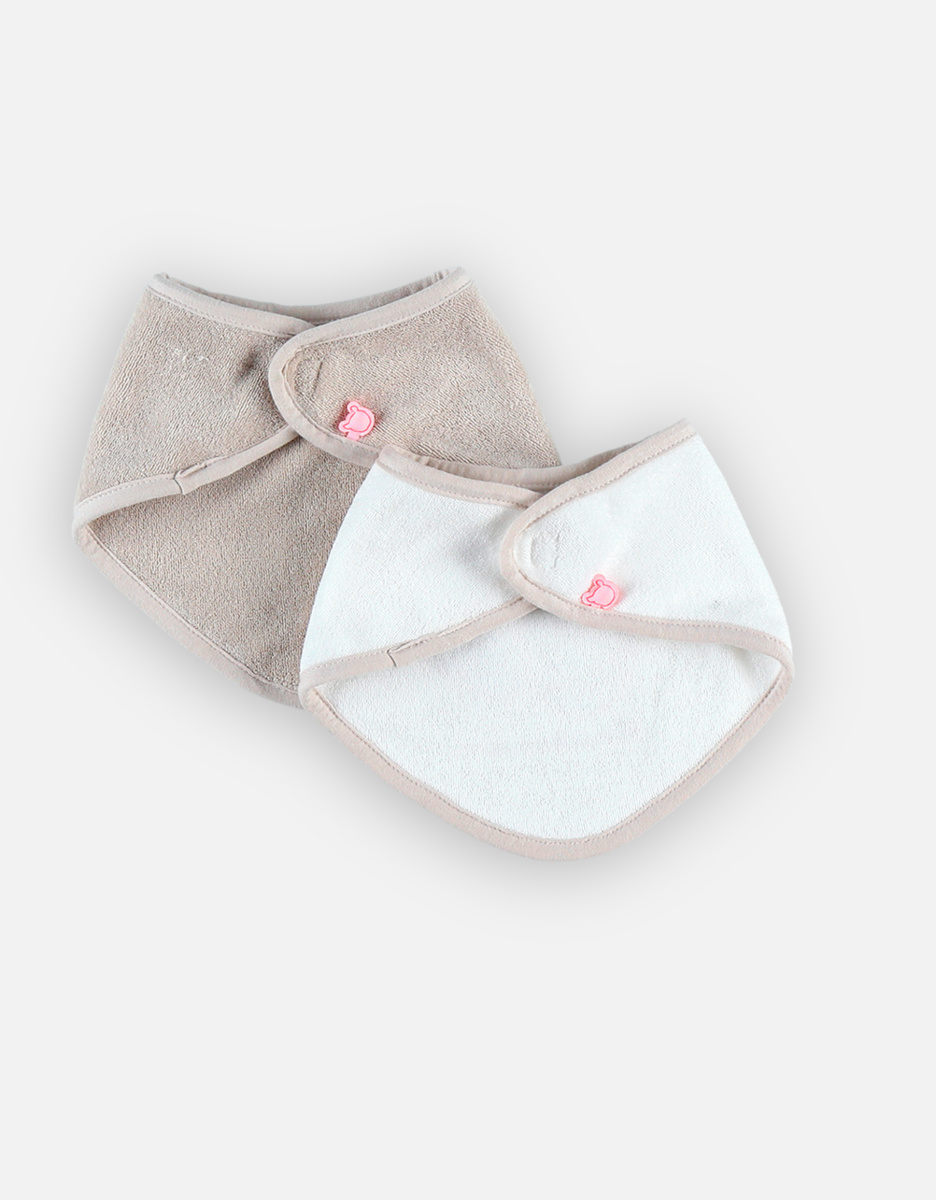 Set of 2 terry dribble bibs, beige/white
Gift wrap available
Set of 2 white and beige dribble bibs from the Tiga, Stegi & Ops Collection. The dribble bib is the perfect size for babies from 0 to 3 months.
It's very easy to use with its shoulder opening which fastens with Velcro, so you don't have to put it on over your baby's sensitive head.
Embroidery: only the beige bib will be embroidered.
The Velcro is super soft so as not to hurt or scratch your baby.
-10% all year round
Annual subscription €20
Reference: BB2113.20