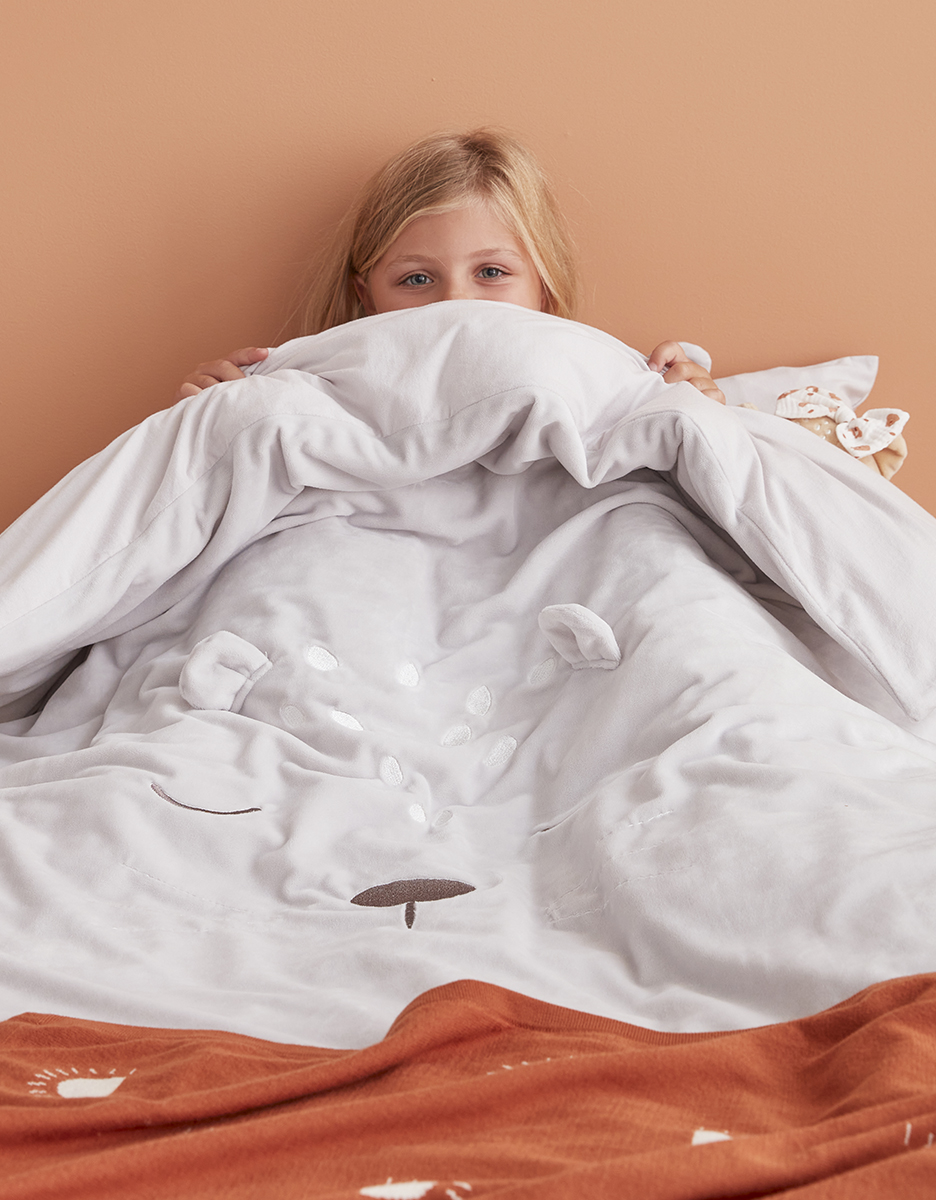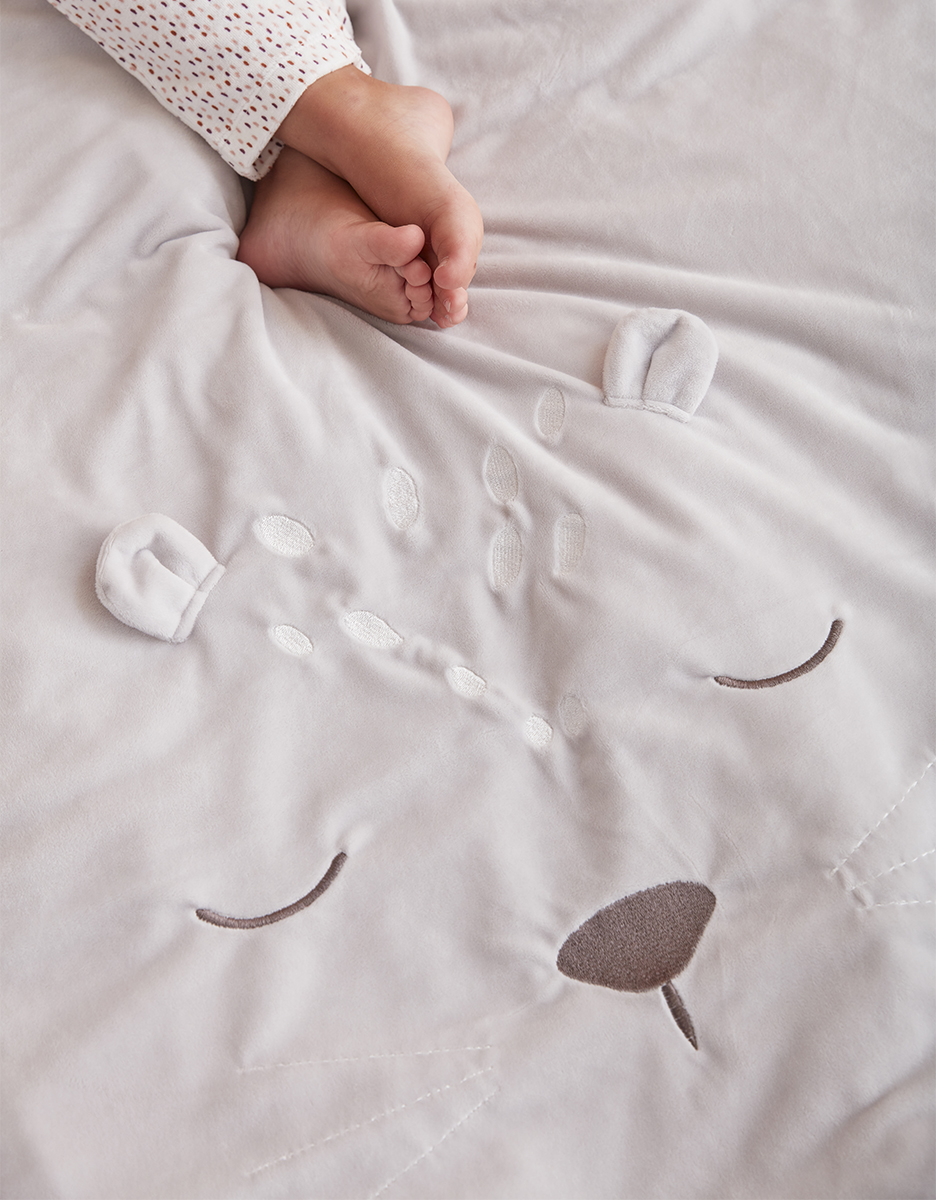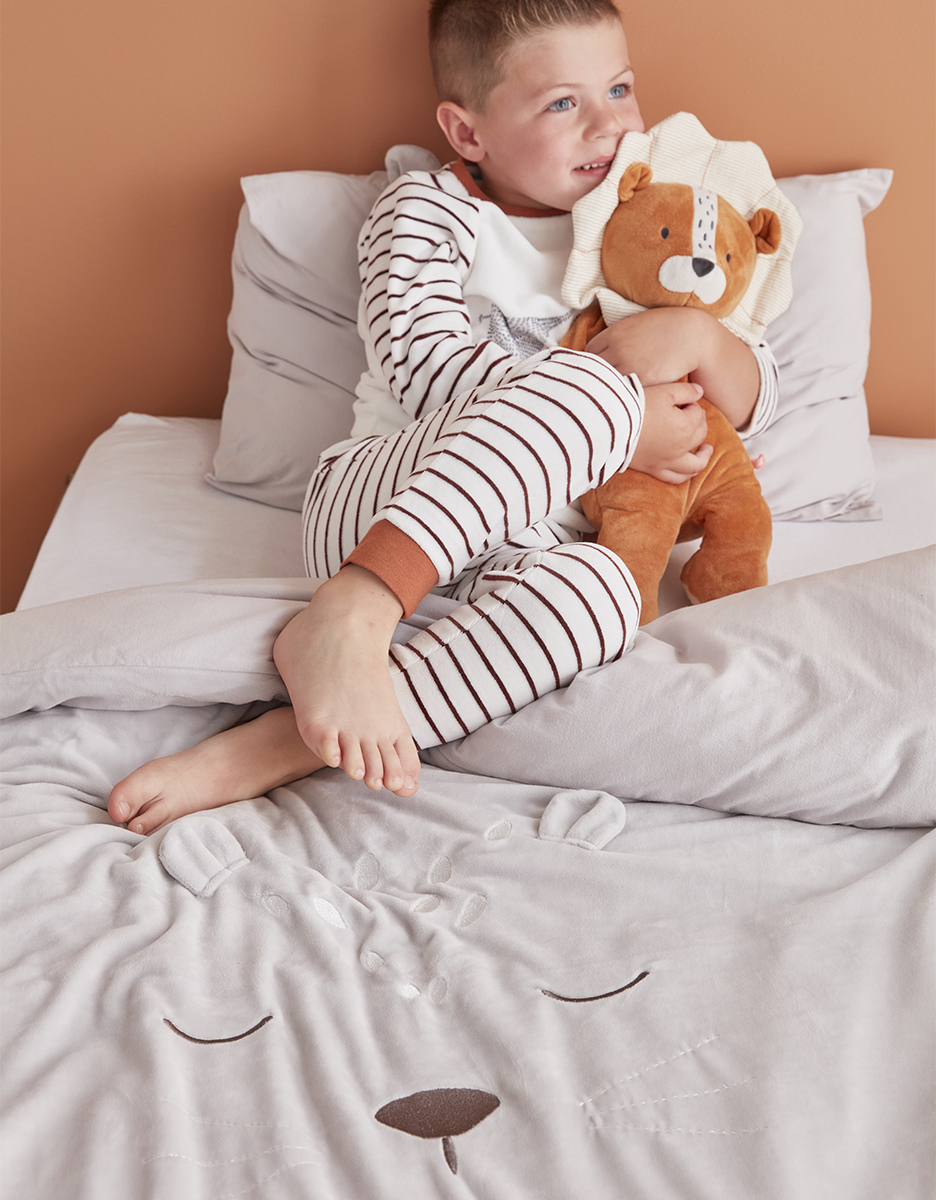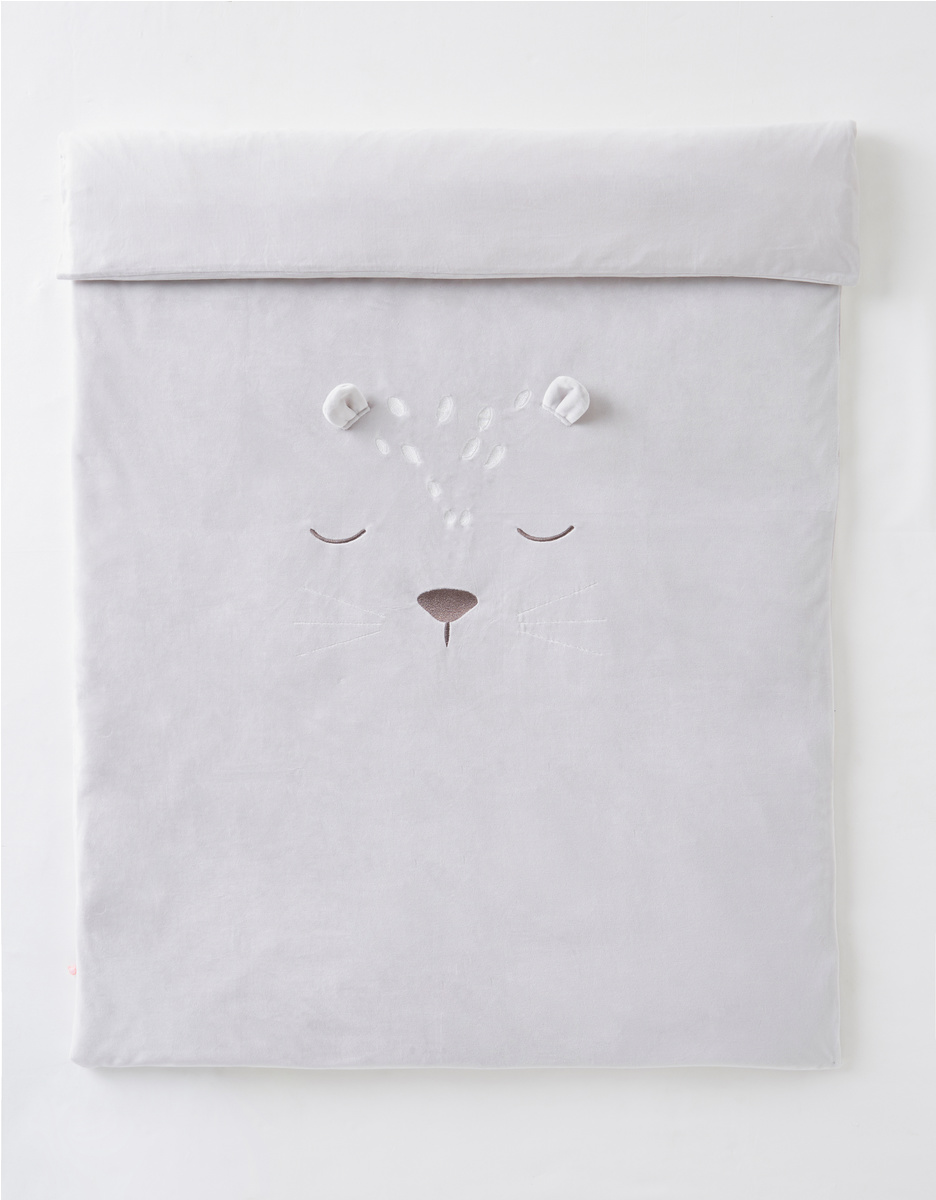 Veloudoux Kendi 100 x 140 cm duvet cover, light grey
Gift wrap available
This light grey Veloudoux duvet cover from the Babou & Kendi collection embroidered with Kendi the leopard will keep your child warm. This duvet cover can also be used as a blanket and always remains in place under the mattress.
It features one super soft Veloudoux side and one jersey side. It comes with a matching light grey pillow case.
Noukie's recommends to use this duvet cover for children from the age of 18 months.
-10% all year round
Annual subscription €20
Reference: BB2239.23
Wash at 30°C - do not tumble dry