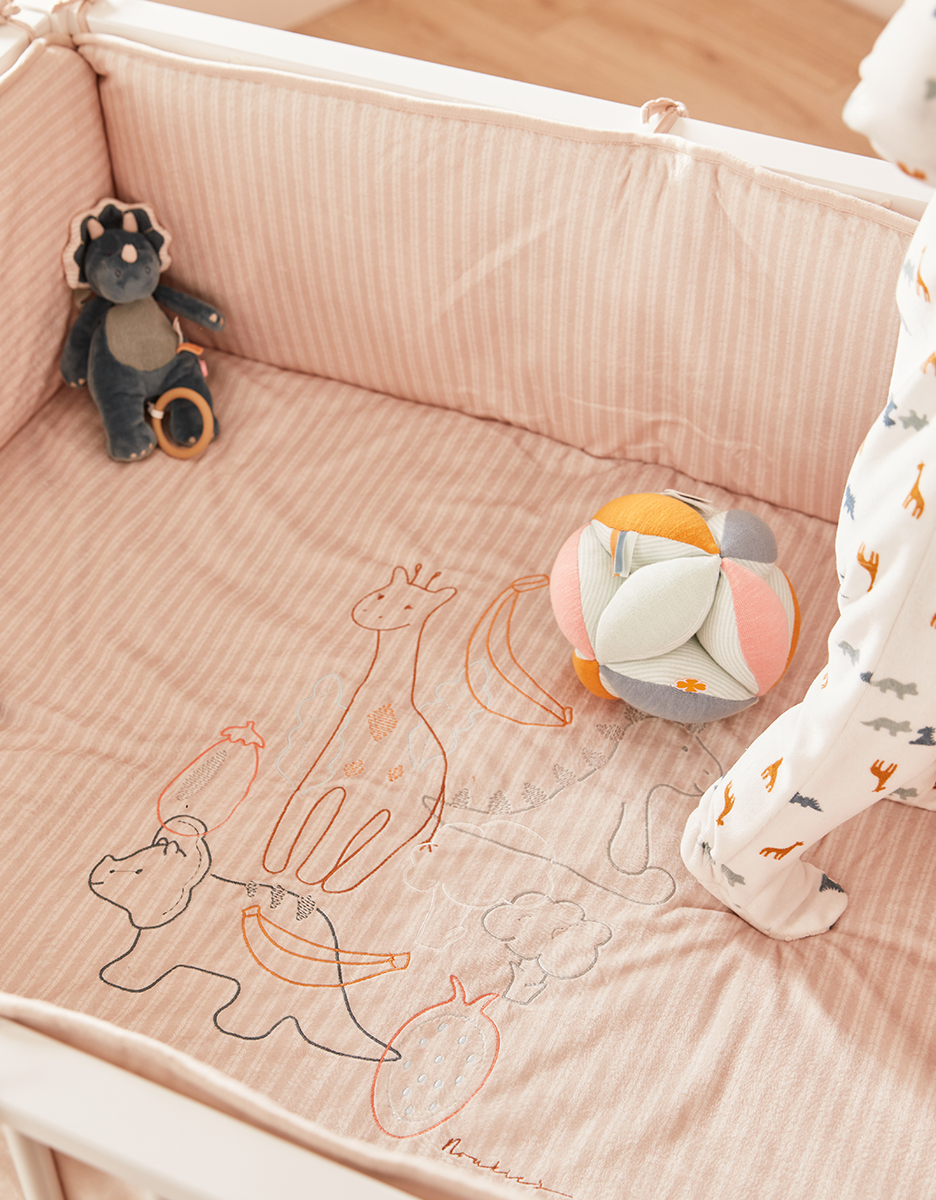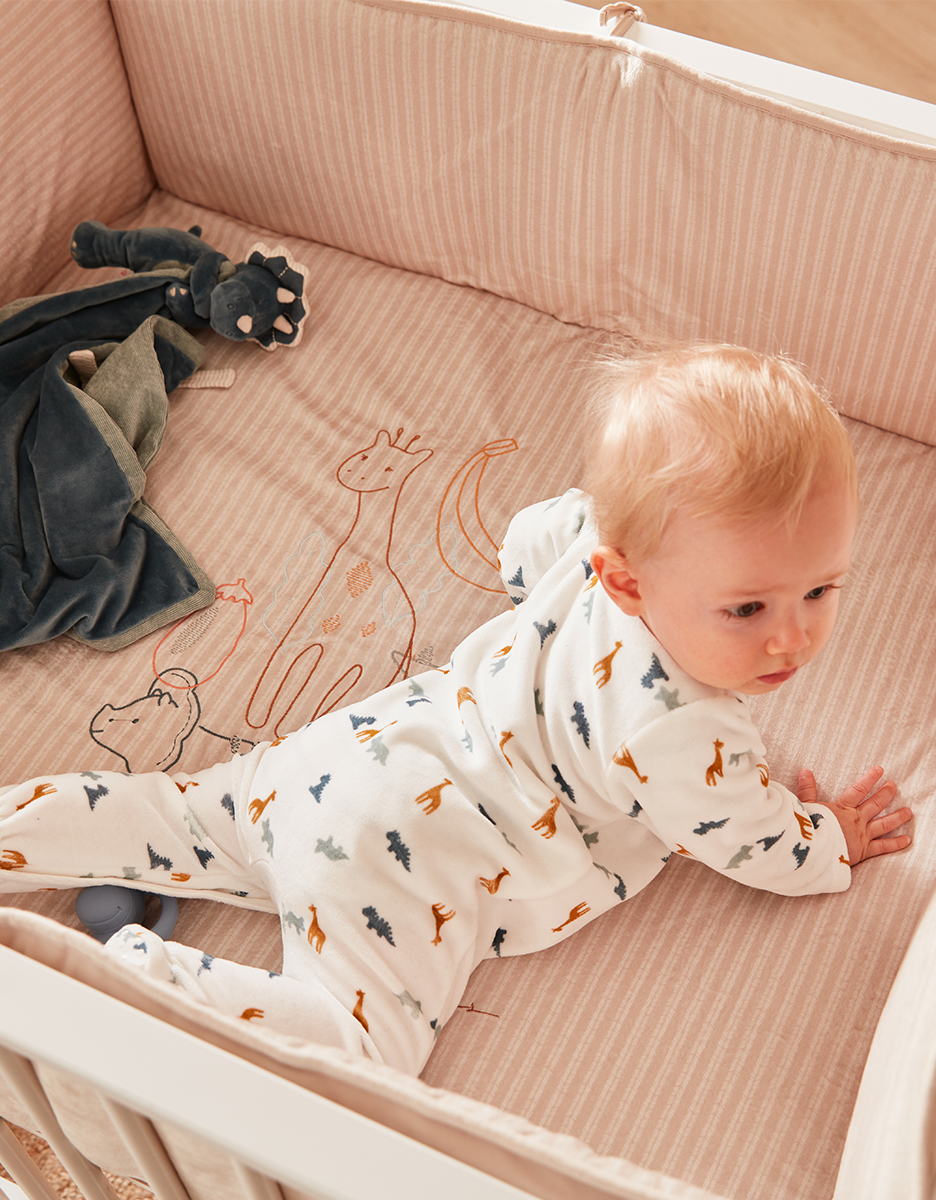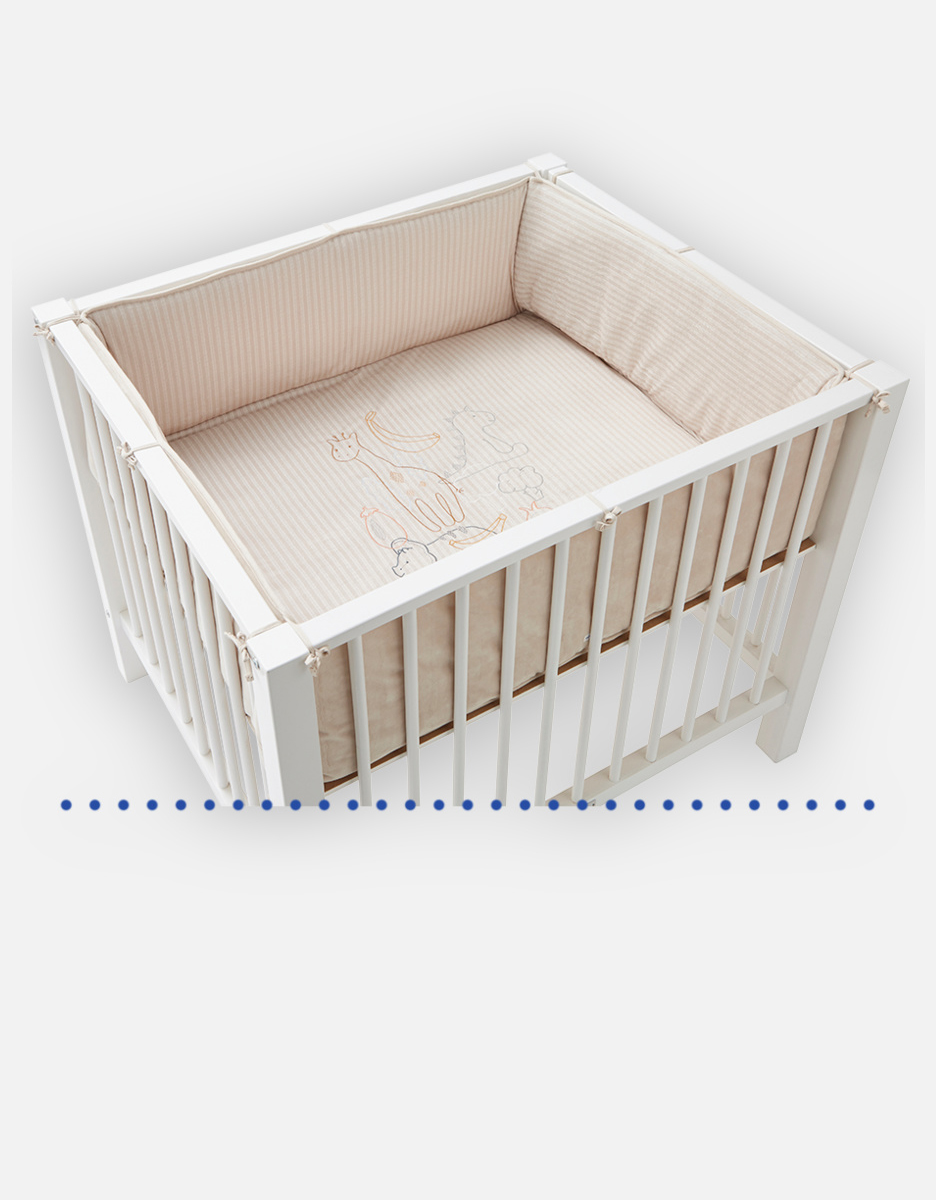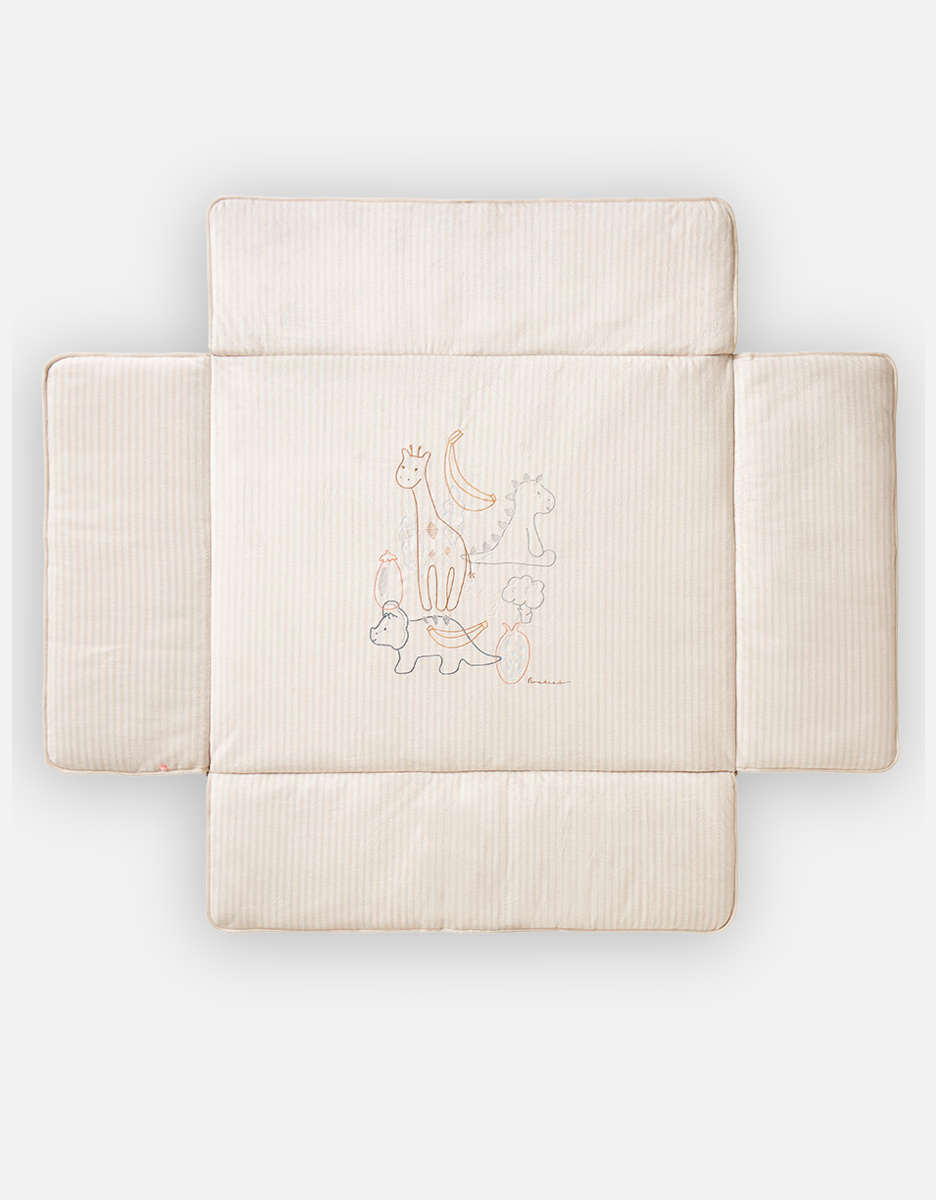 Veloudoux playpen mat with bumpers, beige
This playpen mat embroidered with the characters from the Tiga, Stegi & Ops collection was designed to ensure maximum comfort to your child. It is padded at the bottom and on the edges.
Your baby can lie down or sleep on it, as well as practice balancing while sitting up being fully protected in case of tumbling.
The mat can be tied to the playpen thanks to fabric ties.
-10% all year round
Annual subscription €20
Reference: BB2110.61
Machine wash at 30°C. To restore the softness and flexibility of the fabric, the garment can be tumble dried on a gentle program.