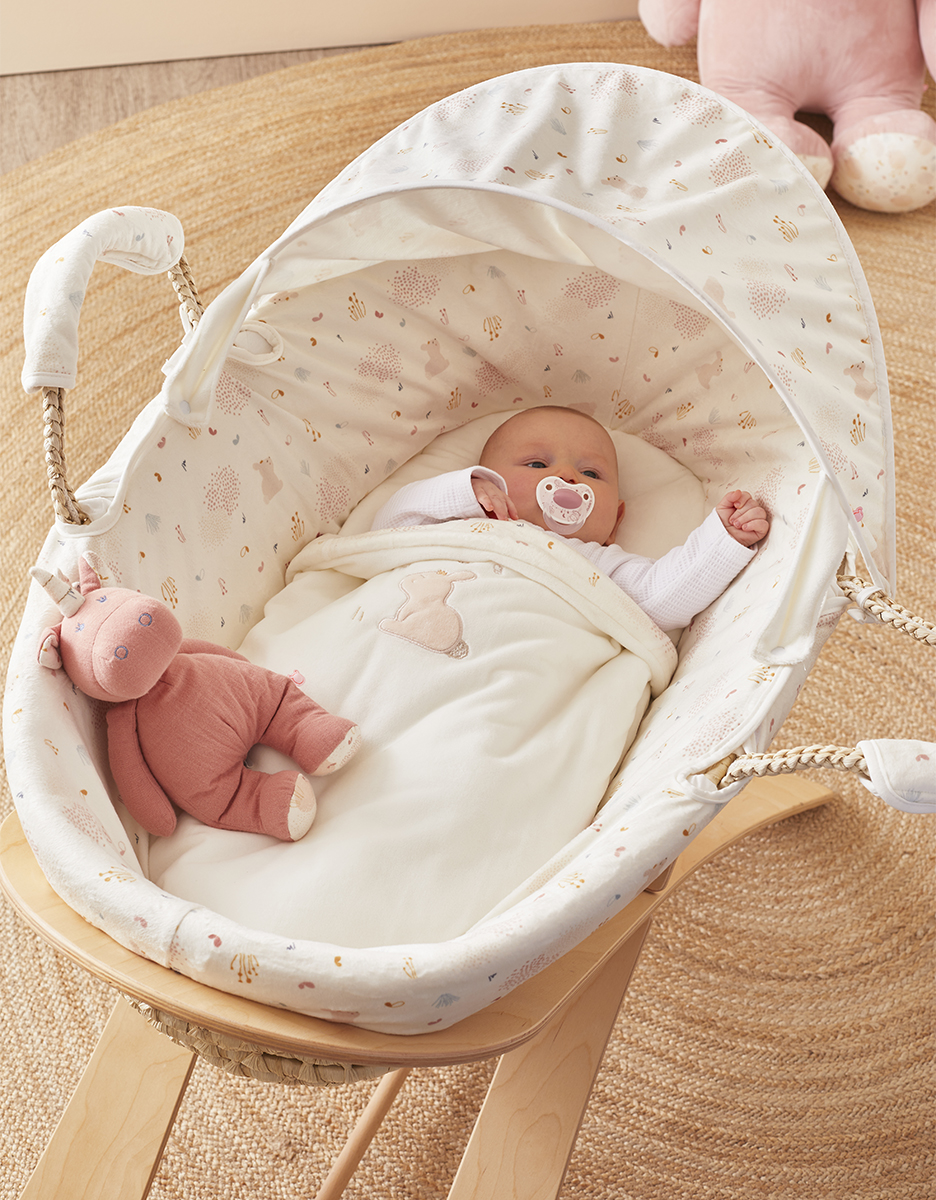 Veloudoux® Lina & Joy moses basket, off-white/light pink
Gift wrap available
This Veloudoux® off-white and light pink moses basket from the Lina & Joy collection was designed to reassure and comfort your baby so that they feel nice and safe, just like in mummy's tummy.
It is made of natural fibres, which makes it lightweight. As it's lightweight and equipped with handles, it can easily be carried from one room to another or taken on trips to see family and friends for example.
The basket comes with a matching mattress and cover. Practical, its cover is easily machine washable.
Recommended age: until 6 months
-10% all year round
Annual subscription €20
Reference: BB2260.96
Wash cover and mattress at 30°C - do not tumble dry